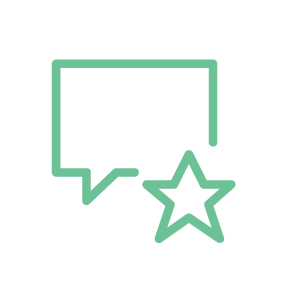 "Scott always gets the best out of medical experts and easily builds trust and a good rapport with clients."
The Legal 500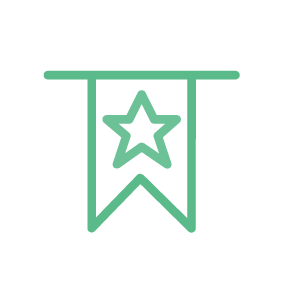 Scott was shortlisted for Clinical Negligence Junior of the Year at The Legal 500 Bar Awards 2022.
Experience & expertise
Scott accepts instructions in all types of clinical negligence cases. Over the course of many years Scott has developed particular expertise in claims involving adult patients who have suffered brain injuries as a result of allegedly negligent treatment. Scott acts for claimants and defendants.
Cases and work of note
SY & anor v Hillingdon Hospitals NHS Foundation Trust (current): Negligent failure to monitor CTG in pregnancy and recognise signs of fetal distress leading to acute hypoxia causing the grade 5 GMFCS Cerebral Palsy in the child who is gastrostomy fed, doubly incontinent, severely impaired in sight and hearing with poorly controlled epilepsy, unable to mobilise and requiring 24h care.
HS & anor v (1) Birmingham Women's and Children's NHS Foundation Trust (2) University Hospitals Birmingham NHS Foundation Trust (current): Failure to advise woman with Marfan syndrome as to significant risks to fetus in pregnancy and/or advise as to prophylactic surgery to replace the aortic root and ascending aorta. Mother suffered aortic dissection during pregnancy and a delay in diagnosis led to multiple areas of ischaemic bowel, jejunal atresia and stenosis in the baby.
GT v Guy's & St Thomas' NHS Foundation Trust (current): Negligent failure to diagnose and repair diaphragmatic hernia in a 3 month old boy allegedly leading to necrosis and significant loss of the gut, long-term vomiting, diarrhoea and feeding by gastrostomy.
RXL v Oxford University Hospitals NHS Foundation Trust (2021): Negligent decision to treat arterio-venous malformation surgically leading to haemorrhage in the right temporal lobe of the brain causing serious brain damage in a 38 year old mother. Liability agreed on a 50/50 basis.
FD v Barking, Havering and Redbridge University Hospitals NHS Trust (current): Cerebral palsy caused by hypoxic brain injury at birth in 2017. Scott acts for the claimant.
RT v Portsmouth Hospitals NHS Trust (current): Alleged failure to administer steroid treatment  to treat optic neuritis leading to complete loss of vision. Scott acts for the defendant.
M v. Sussex Partnership NHS Trust & ors (2021): Acting for a claimant who was trying to evade the police after committing a theft. He broke his elbow and served several months in prison without appropriate medical treatment. The Claimant was left with permanent disability and pain as the window of opportunity for surgical treatment was lost.
T v Dr A Saddler (2021): Negligent prescription of Kenalog (steroid for hay fever) for a prolonged period (16 years) which eventually caused the claimant to suffer avascular necrosis (death of bone tissue) which required bilateral decompression of the femoral heads and introduction of stem cells, deep vein thrombosis and dermatitis.
KD v Brighton & Sussex University Hospitals NHS Trust (2018): A 37-year-old female photographer suffered permanent damage to her dominant hand when a hand surgeon used an 'heat wand' to shrink the capsules in the wrist. This caused damage which left the claimant with permanent pain and loss of movement, preventing her from ever working as a photographer again. Risk that amputation will be required in due course. Scott acted for the Claimant.
Johnson v Frimley Park Hospital NHS Foundation Trust & anor (2018): Alleged negligent failure to diagnose chronic hydrocephalus secondary to cerebral aqueductal stenosis in a teenage girl leading to loss of sight due to severe and irreversible damage to the optic nerve caused by pressure in the brain and the development of epilepsy.
Emson v West Hertfordshire Hospitals NHS Trust (2018): Alleged negligent performance of an elective sigmoid colectomy, failure to recognise the symptoms of an anastomatic leak, infection and necrosis which led to the patient having a permanent ileostomy and a permanent incisional hernia.
Harris v Barking, Havering & Redbridge Hospitals NHS Trust (2018): Erb's palsy case (excessive traction on delivery with anterior shoulder dystocia).
Dunks v Basildon and Thurrock University Hospitals NHS Foundation Trust (QBD, 2017): Alleged failure to diagnose cord prolapse in pregnant woman at 27+ gestation leading to the death of her twins. Key issues in the case were the interpretation of serial US scans and the likely outcome had antenatal steroids been administered.
Wilson v King's College Hospital NHS Trust (2016): Failure to diagnose and treat an acute sickle cell crisis precipitated by routine surgery leading to hypoxia and death of a 53-year-old mother.
Castle v Brighton & Sussex University Hospital NHS Trust (2015): Negligent treatment of a critically ischaemic lower limb leading to amputation.
Kenneford v South East Coast Ambulance Service NHS Foundation Trust (2014): Negligent failure to convey a 37-year-old (mother of four) to hospital who was suffering from hydropneumathorax. She suffered necrotizing fasciitis and empyema and died of multi-organ failure 10 days later. Dependency claim settled and approved at £250,000.
AB v Barking Havering and Redbridge NHS Trust (QBD) (2011) – Haddon-Cave J: brain injury and Erb's palsy following shoulder dystocia at birth, difficult case on liability, settled for £850,000, led by Lizanne Gumbel QC.
Articles
"Brain injuries", Westlaw (2020)
"Fatal accidents", Westlaw (2018)
RECOmmendations
"Scott always gets the best out of medical experts and easily builds trust and a good rapport with clients."
The Legal 500 
"He is good on detail and also good on his feet."
Chambers & Partners
"Approachable and friendly. He is firm but charming in equal measure."
Chambers and Partners 
"He provides an excellent service to his clients."
Chambers and Partners 
"Counsel is amazing in conference with clients and experts alike, able to explain the legalese to them and to draw from the experts the key information required." 
The Legal 500 
"Brilliant. He's got that human edge. He's really personable with clients." 
Chambers and Partners 
"Head of the firm's clinical negligence and personal injury department, and no stranger to handling clinical negligence cases of the greatest value and complexity."
Chambers and Partners 
"He takes a practical view of cases and is very personable." 
The Legal 500 
"He really knows what he's talking about."
Chambers and Partners 
"Very experienced and extremely good with clients." 
Chambers & Partners 
"A very knowledgeable and charming advocate who has a lovely manner and is good in negotiation."
Chambers & Partners 
"He has considerable experience in the clinical negligence arena."
The Legal 500 
"Heads the clinical negligence team at the set and has a great deal of experience of fighting medically complex cases."
Chambers & Partners 
"He is excellent with clients and has a very good understanding of the medical aspects of a case."
Chambers & Partners 
"Good at identifying the key issues in complex cases."
The Legal 500 
"He handled the various parties in conference skilfully, managing to explain the issues and the process clearly and simply." 
Chambers & Partners 
"He is particularly good with clients. He's excellent at explaining the difficult issues, and dealing with sensitive matters in a way that clients understand." 
Chambers & Partners 
"Charming and bright; a very safe and confidence-inspiring counsel."
The Legal 500