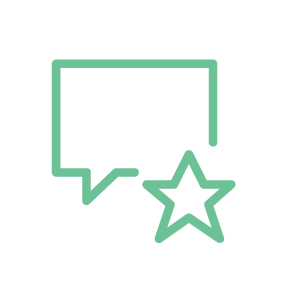 " Always hugely understanding and sympathetic in dealing with all defendants who he represents. This approach is consistently delivered with unwavering charm and professionalism. His work ethic and commitment are exceptional."
The Legal 500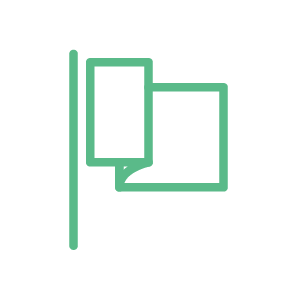 Mark successfully defended a former PCC in an unprecedented prosecution relating to alleged highly sensitive data breaches concerning a police investigation into a sitting MP.
Click here for press coverage from The BBC.
Serious & Specialist Crime
Mark has 27 years of experience in defending individuals facing serious criminal allegations. Such is the importance of these cases to the defendants and their families, Mark now only accepts instructions on a privately funded basis so that he and his instructing solicitor are able to dedicate the time and resources necessary to ensuring that a fully-investigated and comprehensively prepared defence can be advanced and the defendant assured of the very best chance of securing the right verdict.
His aim in representing every client is to give them confidence and complete assurance that no stone will be left unturned in attacking the Crown's case and advancing the Defence case. Mark is acutely aware of the anxiety and distress that criminal proceedings cause for those caught in the spotlight; he is renowned for his "first class client manner" and the assurance that his "cool, calm, collected" approach brings to a case. No stone is left unturned.
Often, Mark's cases have a particularly sensitive element to them. He successfully defended a former Sandhurst instructor in the Operation Elveden prosecutions in which the defendant was alleged to have sold stories and photographs to a tabloid about Princes William and Harry during their time at the military academy. He also secured the acquittal of the former Police and Crime Commissioner of Northamptonshire accused of data breaches following the dissemination of confidential information to MPs and local counsellors about a police inquiry into the financial irregularities of a Conservative MP.
In cases alleging serious sexual assault, Mark has developed a sensitive yet firm and effective style in the cross-examination of vulnerable witnesses, with particular mastery of voluminous and complex unused material and third party applications in historic abuse cases.
Recent cases of note include:
R v A (Isleworth 2022): Instructed privately for a 55-year-old man accused of wounding with intent following an incident in which he struck another man 6 times with a Samurai sword, causing multiple skull fractures and lacerations down to the bone to the head and shoulder. Incident caught on Ring doorbell camera, taking place on the defendant's driveway. Acquitted by the jury of s.18, hung jury on alternative count of s.20.
R v X (Derby 2022): Instructed privately in the successful defence of a grandfather accused of historic sexual assault upon his granddaughter, then aged 7 and 8. Following a delay in reporting, by the time of trial the complainant was 15. Acquitted by the jury.
R v T (Birmingham 2022): Instructed privately by the family of a defendant accused of unlawful wounding in a university nightclub, having caused multiple facial fractures to a fellow student in pre-emptive self-defence. Acquitted by the jury.
R v MBB (Manchester): Operation Warbird – Leading for the defence of the Principal and director of Tier 4 private colleges accused of facilitating illegal immigration by running sham educational establishments to procure CAS from the Home Office for non EU migrants intent on evading immigration control. See press coverage in the Manchester Evening News.
R v AS (Southwark): The successful defence of a former Police and Crime Commissioner in an unprecedented prosecution for Data Protection Act breaches. Mr Justice Green described the trial as "very novel, sensitive and complex."  Press coverage from BBC News.
R v JH (Central Criminal Court): Operation Elveden – the defence of a former Colour Sergeant at the Sandhurst Military Academy charged with misconduct in a public office. H became the only public official acquitted by a jury in this series of prosecutions.  See press coverage in The Guardian and The Evening Standard.
R v K (Lewes): The Defendant was a serving Lance Corporal in the Army acquitted by a jury of rape and sexual assault of two complainants at a care home where he was a part-time manager and the complainants members of staff.
R v H (Snaresbrook): Defended a man accused of a campaign of rape and sexual assault on his step-daughter when she was between 6 and 8 years old. The complainant, with substantial learning difficulties, was cross-examined via an intermediary. H was acquitted by a jury of all counts.
R v W (Derby): Acted for man accused of multiple rape of daughter in which wife and step-brother were co-accused. Acquitted.
Reflections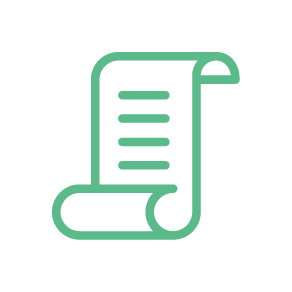 The Great Defender. The genesis of my ambition the become a barrister was when I read about Edward Marshall Hall KC as a wide-eyed 13 year old. Marshall Hall, "The Great Defender," was an extraordinary barrister. He rose to greatness as the dramatic advocate who secured victory in trials most thought unwinnable, inspiring countless criminal barristers to the unwavering belief that even the most overwhelming case can be won with a magnificent closing speech. Sometimes that is true, but not in every case. A crucial part of my job is to make sure that nothing is left to chance or a closing speech.
My passion is advocacy. There are few moments in life that can compare with the adrenalin that I feel when I rise to my feet in a packed courtroom, about to perform a finely-crafted cross-examination of a crucial witness or to make a closing speech when a man's liberty hangs in the balance. Time freezes in the moment of silence before I begin. It permits me the brief luxury of remembering how lucky I am to be there and how grave is the responsibility I am taking on. It is, quite literally, something that stirs my blood.
"When the stakes are so high, there's no room for complacency, reticence or oversight."
Advocacy is not about clever words or grand flourishes. Marshall Hall's days are long gone. It's not about who shouts the loudest. The best jury advocacy is built upon foundations of simplicity, clarity and common sense. Don't raise your voice, improve your argument.
Hard truths are sometimes difficult to hear but my duty is to ensure that every defendant I represent knows in detail the strengths and weakness not just of the prosecution case but of their own. My role is to protect those I represent; there are times when I have to fulfil that by giving advice that is unwelcome but realistic and necessary. Ultimately, I think my clients recognise the benefit to them that comes from my giving them honest, objective and clear advice.
Criminal cases are life-changing, whatever the offence involved. Reputations can be shattered by even the most minor of convictions and families are torn apart by imprisonment. When the stakes are so high, there's no room for complacency, reticence or oversight. I want to give my defendants confidence that I defend them as I would defend myself – with commitment, discretion and judgment – but above all, without fear.
Recommendations
"He made some really rather lengthy submissions in such a charming manner – he was very eloquent."
Chambers & Partners
"A very astute barrister, who's very knowledgeable as well as being a strong jury advocate."
Chambers & Partners
"Mark is brilliant both in terms of his paperwork and advocacy."
Chambers & Partners
"Mark is simply one of the best barristers around. His advocacy skills are first class and, frankly, unrivalled. His client care is of particular note. Whilst oozing expertise and eloquence, his communication skills are excellent and always tailored to the particular case and the client's needs."
The Legal 500