Professional Discipline & Regulatory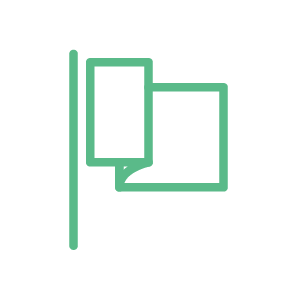 Shortly prior to lockdown, Mark successfully defended a paramedic accused of failing to spot sepsis in a toddler who died hours later in a case that turned on the cross-examination of the HCPC's expert as to the interpretation of presenting symptoms.
Mark is part of the legal team acting pro bono in forthcoming High Court proceedings challenging the SDT's highly publicised decision to strike off a young solicitor when she left case papers on a train.
 Professional Discipline & Regulatory
Mark has extensive experience across a wide variety of regulatory bodies representing private individuals facing accusations of misconduct and fitness to practise impairment.
Early work involved presenting cases on behalf of the General Dental Council and for Lincoln's Inn; Mark now acts only for the individual accused by their regulatory body and in recent years has defended a diverse spectrum of professionals including teachers, solicitors, pharmacists, accountants, doctors and paramedics.
He has particular expertise in the defence of those working in the medical and healthcare professions and has successfully protected the careers of a number of paramedics criticised by the HCPC following the deaths of patients in their care. He is adept at familiarising himself with complex clinical and technical issues within other professions and applying that understanding to cross-examination of the professional body's experts.
His criminal background makes him particularly effective in the defence of professionals accused of misconduct by reason of the commission of criminal offences, in particular fraud and sexual allegations made by patients or clients.
Recently, Mark presented a virtual webinar discussing the case of Claire Matthews, a young solicitor struck off for covering-up the loss of case papers on a train. He is delighted since to have been invited to join Miss Matthews' legal team, acting pro bono, in challenging the SDT's decision to strike her off in a forthcoming High Court appeal.
Mark has previously written and delivered a full day's advocacy training programme to the British Association of Social Workers, and is due to will on the subject of sexual offences in regulatory proceedings at the postponed Pharmacy Law and Ethics Association 2020 Conference.
A selection of Mark's cases includes:
Fatality Cases
HCPC v X (2020): Successfully resisted HCPC's application for interim suspension for a paramedic alleged to have misinterpreted ECG results and not hospitalised an elderly patient who died of a heart attack later that night.
HCPC v B (2019): Defence of advanced paramedic working in hospital A&E accused of failing to examine properly a 20 month old child, failing to identify signs of sepsis and failing to provide life-saving treatment. The child died within hours of the examination. B also faced criticism that in over 20 other cases, he failed to undertake competent examinations and/or complete records appropriately. A number of allegations, together with lack of competence contention dismissed on a submission at the end of HCPC case. The only facts proved were those admitted by B and the Panel found no misconduct and thus no FTP impairment.
HCPC v W (2019): For a paramedic working in police station custody suite examined a detainee who had taken a drug overdose and later died. HCPC pathologist determined cause of death was gastro-intestinal bleed; defence pathologist concluded poly-drug toxicity. Interim order application successfully resisted.
HCPC v T (2018): Defence of ambulance service paramedic accused of clinical failings in misdiagnosing a patient suffering from a heart attack, instead treating them for a pulmonary embolism. The patient died as a result. Cross-examination of the HCPC's expert centred upon the interpretation of ECG readings; as a result of fundamental concessions made under questioning by the expert, the principal allegations were dismissed at the conclusion of the HCPC's case, leaving only two ancillary admitted allegations relating to record keeping and vehicle driving. Misconduct found on one, but no FTP impairment.
HCPC v R (2017): Ambulance service paramedic found to have failed to diagnose a broken neck in respect of one patient and mistreated two others, one of whom died. All allegations save that relating to the first patient were either not proven or did not amount to a statutory ground. FTP impaired, but no sanction.
Dishonesty Cases
M v SRA (2020): Ongoing appellate proceedings in the High Court, acting pro bono, for a solicitor struck off for covering up the loss of client papers on a train.
HCPC v J (2019): Acting for an air ambulance paramedic who accepted a caution from the police for 54 instances of forgery of prescriptions for controlled drug. Following arguments in respect of Equality Act 2010 treatment of PTSD sufferers, Panel found no FTP impairment on either public or personal grounds.
HCPC v V (2018): Police station FME cleared of dishonesty allegations founded upon his alleged impersonation of a doctor and the falsification of records.
SRA v B (2017): Solicitor and firm senior partner struck off having pleaded guilty in the Crown Court to multi-million pound thefts from the probate estates administered by her firm.
Sexual and Physical Abuse Cases
HCPC v P (2020): Paramedic with 2 assault convictions having attacked in the street his wife and a man with whom he suspected her to be engaged in an affair, repeatedly kicking him as he lay on the ground. 2 year caution order.
HCPC v G (2020): Paramedic with a conviction for assault occasioning actual bodily harm having attacked a woman outside a bar, straddled her back while she lay on the floor and punched her about the head several times causing suspected fractures. 12 month caution order imposed.
NCTL v G (2017): Defence of Head of House at a well known public boarding school cleared after a 2 week hearing of all allegations of impropriety.
NCTL v RM (2016): Acted for a teacher cleared of all allegation following a 2 week hearing concerned with accusations of physical violence and inappropriate, abusive language towards young child and staff.
Reflections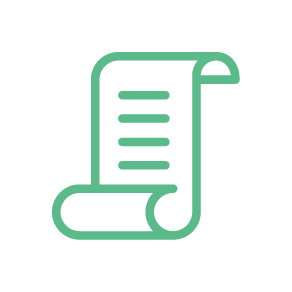 The impact of regulatory criticism on someone's hard earned career can never be understated. Many years of study, work and career achievements balance precariously at the edge of a precipice, to be rendered utterly worthless if the registrant is struck off. I am acutely aware, as a regulated professional myself, of the anxiety that such life-changing consequences might have for a registrant and their family.
The dynamic of these cases is very different from a criminal case where liberty is at stake, but it is no less serious or important. I often think of my own family and how they would suffer if I couldn't practise at the Bar and how my own wellbeing might suffer. It is no different for a regulated professional, for their mental health and with financial and practical responsibilities like the rest of us. I can empathise with every worry and fear that grips them through these proceedings and I do everything I can to make my clients understand that I care about them and their families as I do about my own.
"I need to become an expert, momentarily, if I'm to cross-examine an expert witness effectively and with authority."
Much of my work is for medical professionals. The enormous pressure under which they operate, making difficult diagnoses upon which a patient's life might depend, is often startling. I find the process of educating myself about a particular clinical approach that a conduct panel is to scrutinise a fascinating, forensic challenge – I need to become an expert, momentarily, if I'm to cross-examine an expert witness effectively and with authority.
It is such a privilege to help those on the frontline of healthcare who work tirelessly and often with only modest reward to care for our loved ones. My sister-in-law is a paramedic and I've seen how much of her time and emotion she dedicates to her serving her community. I have walked out of court with acquitted defendants who were facing life sentences, but there is no better feeling that walking out of a tribunal hearing with a medical professional whose reputation and career I've been able to preserve.