Murder & Manslaughter
"His recent elevation to Queens Counsel was thoroughly deserved. His skill in defending criminal cases, at all levels of seriousness, is unrivalled."
The Legal 500 
Mark is an Advisory Panel member for Inside Justice, a charity that brings together some of the country's leading experts in law, forensic science, policing and technology to investigate potential miscarriages of justice.
Experience & Expertise
Mark has been instructed in many highly publicised cases of homicide throughout his career, including the murder of a Linklaters solicitor, the double gangland executions of John & Joan Stirland and the assassination of "Celtic Pat" Marshall; the last two trials were written about extensively in book called "Hoods" by Carl Fellstrom.
He has also appeared in a number of trials concerning gross negligence manslaughter, including the successful defences of a police station FME who failed to diagnose a drug overdose in a detainee, a homeless drug user alleged to have supplied a fatal dose of heroin to his partner and the extensively publicised case involving the commercial supply of a toxic slimming pill which caused the death of a young woman.
Mark has been instructed in cases arising out of road traffic accident fatalities, including the successful defence of a Royal Mail lorry driver who hit a stationary vehicle on the A40, killing its elderly occupants, and appeared for 14 year old girl who kept her pregnancy secret from her parents in a rarely seen case of infanticide.
Mark is a highly effective cross-examiner of expert witnesses, which has led to increasing instructions in cases which turn upon forensic, expert opinion. His medical and healthcare regulatory experience makes him especially adept at taking on experts on medical issues, particularly on issues of pathology and causation.
A selection of homicide trials in which Mark has been instructed include:
In Silk
R v M (CCC 2023): Pending trial to defend a 16 year old boy accused of joint enterprise murder by stabbing.
R v B (Derby 2022): Pending trial for the defence of a man driving a tractor from which a trailer uncoupled and collided with a vehicle, killing an occupant.
R v F (Derby 2021): Defendant accused of sadistic torture and killing of a former partner.
R v J (Nottingham 2020): Defending an admitted drug dealer alleged with 5 others to have attacked a rival dealer's drug house with machetes, killing one of the men as they tried to escape from first floor windows. At the time, the longest running trial during the Covid pandemic.
R v B (Derby 2020): For the defence of the alleged killer of a drug dealer in an ambush meeting on the pretence of a drug deal. Cut-throat with two other defendants accused of murder and conspiracy to rob, the defendant admitted presence at the scene but blamed his co-accused for stabbing the victim to death. The trial gave rise to complex admissibility issues, including evidence discovered on illegally held mobile telephones in prison showing the video to a grime video about the murder performed by the defendant. The Derby Telegraph.
R v SA (Harrow 2020): For the defence of the 2nd defendant in an 8-handed murder trial arising from a road rage incident between two rival gangs, during which the defendant admitted killing the deceased with a samurai sword. The defendant contended that he was acting in self-defence and the defence of his brother. Trial aborted in week 3 due to Covid-19 lockdown.
R v FB (Derby 2019): Mark's first murder trial in Silk saw him successfully defend a 22 year old mother of two alleged to have taken part in a joint knife attack with her boyfriend, sister and father upon an unarmed man outside a public house. Acquitted after a successful submission of no case to answer following cross-examination of a prosecution witness upon the interpretation of the CCTV footage and call data records, debunking the Crown's contention that it was a knife and not a mobile telephone seen in the defendant's hands. The Derby Telegraph.
Manslaughter
R v AH (Inner London): For a defendant accused with 2 others of running an online business selling DNP for weight loss and body building. DNP is a toxic compound used for creating explosives and is also capable of speeding up human metabolism by dramatically increasing the temperature of the body. One vulnerable consumer died following an overdose, leading to the defendant being charged with gross negligence manslaughter, unlawful act manslaughter and food safety offences. He was acquitted of all counts following a successful submission of no case to answer at the conclusion of the Crown's case. See press coverage from BBC News.
R v U (Nottingham): The successful defence of a man charged with manslaughter following the death of his friend rendered unconscious by a "sleeper" hold, in a case turning on causation and pathology.
R v B (Southwark): For the defence of a doctor charged with gross negligence manslaughter following the death of a detainee in police custody whom the defendant, in his capacity as FME, was called upon to examine in police station cells. Acquitted.
Murder
R v M (Birmingham): Junior for the defence in a tragic case of a botched robbery of a cash and carry warehouse in which staff were tied up and the safe targeted; the manager was shot dead at point blank range when he resisted. Defendant was alleged to have been one of two gunman. He was acquitted of murder and convicted of manslaughter. See press coverage from BBC News.
R v D (Winchester): Junior for the defence of a man acquitted of conspiracy to murder following repeated attacks on a woman in Dorset allegedly by members of a Nottingham gang.
R v G (CCC): Junior for the defence of a man accused of trying to hire a hitman to murder the new lover of his widowed father. G claimed previously to have been falsely implicated by police in a drugs and guns sting, in respect of which the CACD quashed his convictions after 8 years in prison. His defence to soliciting murder was that he knew the "hitman" was a police officer undercover and so he played along, intending to expose police corruption at a very high level. The jury acquitted him.
R v D (Birmingham): The Stirland Murders – a gangland execution of the parents of a convicted murderer who were housed in a witness protection scheme in Skegness. Acquitted.
R v DB (CCC): The Linklaters Solicitor Murder – the shocking murder of Tom ap Rhys Price in a botched robbery by members of a notorious steaming gang.
R v M (Leicester): The murder of Celtic Pat – a gangland shooting outside a Nottingham public house. Acquitted.
Reflections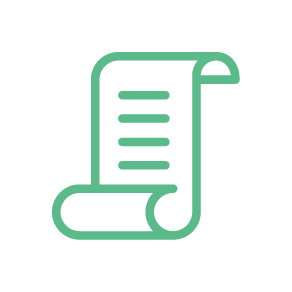 The Great Defender. The genesis of my ambition the become a barrister was when I read about Edward Marshall Hall KC as a wide-eyed 13 year old. Marshall Hall, "The Great Defender," was an extraordinary barrister. He rose to greatness as the dramatic advocate who secured victory in trials most thought unwinnable, inspiring countless criminal barristers to the unwavering belief that even the most overwhelming case can be won with a magnificent closing speech. Sometimes that is true, but not in every case. A crucial part of my job is to make sure that nothing is left to chance or a closing speech.
My passion is advocacy. There are few moments in life that can compare with the adrenalin that I feel when I rise to my feet in a packed courtroom, about to perform a finely-crafted cross-examination of a crucial witness or to make a closing speech when a man's liberty hangs in the balance. Time freezes in the moment of silence before I begin. It permits me the brief luxury of remembering how lucky I am to be there and how grave is the responsibility I am taking on. It is, quite literally, something that stirs my blood.
"When the stakes are so high, there's no room for complacency, reticence or oversight."
Advocacy is not about clever words or grand flourishes. Marshall Hall's days are long gone. It's not about who shouts the loudest. The best jury advocacy is built upon foundations of simplicity, clarity and common sense. Don't raise your voice, improve your argument.
Hard truths are sometimes difficult to hear but my duty is to ensure that every defendant I represent knows in detail the strengths and weakness not just of the prosecution case but of their own. My role is to protect those I represent; there are times when I have to fulfil that by giving advice that is unwelcome but realistic and necessary. Ultimately, I think my clients recognise the benefit to them that comes from my giving them honest, objective and clear advice.
Criminal cases are life-changing, whatever the offence involved. Reputations can be shattered by even the most minor of convictions and families are torn apart by imprisonment. When the stakes are so high, there's no room for complacency, reticence or oversight. I want to give my defendants confidence that I defend them as I would defend myself – with commitment, discretion and judgment – but above all, without fear.