Police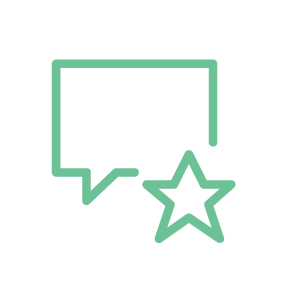 "People have withdrawn claims after his cross-examination"
Chambers & Partners 2019
Police discipline and misconduct:
Elliot is widely recognised as pre-eminent lawyer in police misconduct law and is a contributing editor of the forthcoming edition of "Police Misconduct, Complaints, and Public Regulation" (Oxford). He is an experienced advocate in both police misconduct hearings, Police Appeals Tribunal and judicial review, acting for both officers and presenting authorities. He has acted alone when presenting cases against multiple officers, appears alone against leading counsel and was junior counsel in the Metropolitan Police and West Midlands 'Plebgate' misconduct hearings.
Together with James Berry, Elliot has advised the IOPC on the forthcoming Police (Conduct) Regulations 2020 and accompanying statutory guidance. They have jointly submitted to the Home Office suggested amendments and additions. Elliot has advised the Metropolitan Police on the entirety of its complaints and conduct process and was invited to advise its steering group on forthcoming changes in policy and procedure.
Elliot's substantial experience of discrimination and employment law results in his frequent instruction in cases involving harassment whether on grounds of race, sex, sexual orientation or disability. He often settles appropriate questions to medical experts, advises on reasonable adjustments and is able to address the overlapping issues between misconduct hearings and employment tribunal claims. He advised the Metropolitan Police in the substantial independent review of its police and grievance disciplinary procedures conducted by Professor Roy Lewis, arising out of a discrimination claim.
Elliot has either presented cases or acted as a legal advisor in misconduct hearings or appeals involving the following:
Deaths in custody;
Deaths after a failure of police officers to obtain or provide medical assistance;
Corruption, involving confidential information sources;
Computer misuse;
Dishonesty encompassing fraud, including matters involving disability defences based upon the Equality Act 2010;
Discrimination and/or harassment.
Civil actions in the County Court and High Court:
Elliot has defended numerous civil claims involving unlawful arrest / detention / assault, misfeasance and malicious prosecution. He has further advised in very sensitive claims involving confidential human intelligence sources, informants and claims of breach of articles 2 and 3 for alleged inadequate investigation into victims of trafficking.
Elliot has acted in a number of hearings relating to the lawfulness of police searches, seizures and warrants and their related High Court and/or County Court substantive actions for damages. Other work has included the lawfulness, accuracy and damages claims surrounding enhanced criminal record disclosures and Data Protection Act claims.
Elliot has particular experience in cases involving police powers and mental capacity. He has advised the College of Policing on police powers in hospitals, as part of general advice for all forces.
Inquests
Elliot has acted in all manner of inquests. He has experience of representing the prison service, police constabularies and medical professionals both in article 2 and in standard inquests. He was part of the legal team defending the match commanders in the Hillsborough inquest.
recommendations
Elliot is ranked as a leading junior by both The Legal 500 and  Chambers & Partners for police law  and professional discipline and regulatory.
Chambers & Partners note that "He's so meticulous and he has an encyclopaedic knowledge of the law."  while The Legal 500 praise him as "A phenomenal lawyer."
General police matters:
Elliot has been instructed in cases involving police pension entitlement, police injury awards, personal injury claims by officers against their constabulary, PCC elections.