Professional Discipline & Regulatory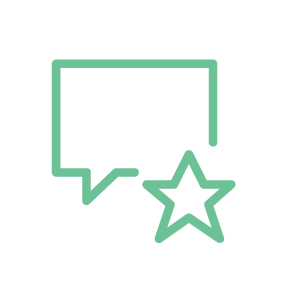 "Her cross-examinations are well structured, her submissions well reasoned, persuasive and measured and she fiercely safeguards the interests of her clients."
Chambers & Partners
GMC v Dr R: Claire represented a GP at a number of GMC Fitness to Practice Panel hearings.
experience & expertise
In the field of healthcare regulation, Claire regularly appears on behalf of doctors, dentists and other healthcare professionals in the GMC, GDC, NMC, GOC and other tribunals. She also acts on behalf of healthcare professionals in internal NHS disciplinary hearings and on appeal.
Claire also appears on behalf of the police in misconduct proceedings both presenting cases and, prior to the introduction of Legally Qualified Chairs, in the role of Legal Advisor.  She has been complimented on her approach to the presentation of cases by Panel members with one panel chair stating that in cross-examination of an officer "his real character was brought out."
cases & work of note
GMC v Dr X (September 2016)
Claire appeared at a hearing before the MPTS on behalf of a doctor accused of inappropriate tactile behaviour. In the face of robust submissions from the GMC that erasure was the only appropriate sanction, Claire persuaded the Panel that a sanction of suspension was sufficient.
Re: PC M (Police Misconduct) (January 2016)
Claire was instructed on behalf of the Appropriate Authority in misconduct proceedings against a Wiltshire police officer arising from a domestic violence incident which he was involved in whilst off-duty. This case was evidentially complex as the key witnesses refused to give evidence on behalf of the Appropriate Authority. The case initially proceeded on the basis of hearsay evidence. However, the matter was adjourned part-heard in October 2015 due to allegations of witness interference and resumed in January 2016 when the alleged victim attended and gave evidence on behalf of the officer. After a fiercely defended hearing the Panel determined that the officer should be dismissed for gross misconduct. The Panel Chair commended Claire for her cross-examination of the officer saying that she really brought out his true character.
GDC v Mr H (August 2015)
Claire successfully defended a dentist facing misconduct allegations arising from his emergency treatment of a patient.
GMC v Dr R (January 2014 – April 2016)
Claire represented a GP at a number of GMC Fitness to Practice Panel hearings. He was initially found guilty of misconduct having engaged in an affair with one of his patients and having asked another young female patient to kiss him on the cheek when he agreed to prescribe contraceptives for her, which would usually result in erasure from the register. Claire was able to persuade the Panel to suspend the doctor and at a subsequent review hearing in April 2015 the suspension was lifted and replaced with conditions. At a review hearing in 2016, Claire successfully argued that the doctor's fitness to practice was no longer impaired and he no longer has any restrictions on his regulation.
GDC v B (October 2011)
Claire represented a dentist charged with misconduct arising from over 60 allegations of sub-standard dental treatment and poor communication. Following a two-week hearing, the Professional Conduct Committee found that his fitness to practise was not impaired.
GMC v (1) R & (2) B (June 2011)
Consultant Obstetrician and Gynaecologist cleared of all allegations of misconduct arising from the management of the complainant's labour.
NMC v F (May 2010)
Claire appeared on behalf of a nurse at a hearing of the Conduct and Competence Committee. There had been a finding of impairment by reason of professional misconduct in another jurisdiction, where the nurse had been erased from the Register. The Panel accepted that there were issues relating to the nurse's health at the heart of the case and a conditions of practice order was imposed.
GDC v V (June 2010)
Appearing on behalf of a dentist at a fitness to practice panel hearing concerning allegations of misconduct and poor performance. After a lengthy fitness to practice hearing Claire successfully argued that the dentist's fitness to practise was not impaired.
GMC v Dr Reid (2006-2007)
Led by Adrian Hopkins QC, Claire represented the psychiatrist Dr Reid in the GMC inquiry into allegations of misconduct in the treatment of transsexual patients. Dr Reid faced a series of allegations that he had started sex changing hormone treatment and referred patients for gender reassignment surgery in disregard of international guidelines. Some of the allegations were successfully defended and Dr Reid remained on the Register.
recommendations
Claire is recommended by both the leading legal directories as a leading barrister in this field.
'She is a brilliant advocate, combining wit, analytical know-how and gravitas in equal measure.'
The Legal 500
"Claire is a consummate all-rounder and someone you can trust with any kind of case. There is nothing Claire can't handle, and you always know if you've got Claire you're in good hands. She will almost certainly get the right result."
 Chambers & Partners
"An excellent silk. Claire is extremely hard-working and has really strong attention to detail. She's great and supportive for dentists; a fantastic advocate."
 Chambers & Partners
"Claire is an excellent barrister with impressive attention to detail, great people skills and is an articulate and persuasive advocate. She is approachable and responsive, and a great team player – an excellent ally to have on your team."
The Legal 500
'Claire is an exceptional advocate – powerful on her feet, excellent at tactics and considerate but firm with clients.'
The Legal 500
"She has a very good command of the detail."
Chambers & Partners
"Takes a very pragmatic approach and is very good in tricky inquests."
Chambers & Partners
"A very down-to-earth yet extremely able adviser and advocate with a nuanced approach. Ideal for the more sensitive cases."
Chambers & Partners
'Her advocacy is crisp, polished and intelligent, her written advice impeccable and in any given situation, you are likely to consider Claire to be the smartest person in the room.'
The Legal 500
"An extremely businesslike, efficient operator." 
Chambers & Partners
'A combination of confident advocacy and good tactics.'
The Legal 500
"Certainly a leading practitioner."
Chambers & Partners
"Her ability to master the detail of a case is almost second to none. Her aptitude for understanding clinical issues is exceptional. When cross-examining expert witnesses, she has a real knack of asking the right questions."
Chambers & Partners
"Clients know she gets results."
The Legal 500
"She's tactically very sharp, her analytical skills are highly tuned and you know that when you go to her for advice it's going to be of good quality. She's gone from strength to strength and she can apply her mind to various areas of law; whether it be an inquest, employment or healthcare matter, she knows it all inside-out."
Chambers & Partners
"She is fiercely protective of her client."
Chambers & Partners
"Her decision making is always water-tight."
The Legal 500
"Regularly acts on behalf of medical professionals, and handles a good deal of large-scale dental matters. Also appears on behalf of the police in proceedings before misconduct panels and the Police Appeal Tribunal. She thinks of everything and has all the makings of a star." 
Chambers & Partners
"Reasonable, helpful and extremely courteous, while fiercely safeguarding the interests of her client."
The Legal 500
"Claire Watson is absolutely first class when it comes to large-scale dental matters, according to sources, due to her attention to detail and impressive command of the clinical background in a case. She is further praised for her manner with often difficult clients, and boasts an impressive practice acting on behalf of medical and police professionals."
Chambers & Partners
"Claire Watson is an outstanding advocate who is always exceedingly well prepared."
The Legal 500
"Claire Watson represents doctors, dentists and nurses before their respective professional bodies, and also appears regularly for police forces and officers facing misconduct panels and the Police Appeals Tribunal. Sources say she has all the makings of a future star, and further state that she is thoroughly pleasant, remarkably intelligent, quick-witted and always in control."
Chambers & Partners