Clinical Negligence & Healthcare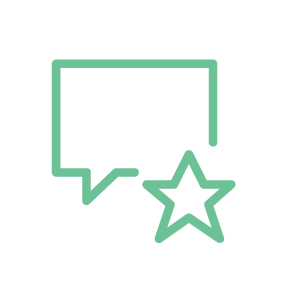 "She has fantastic attention to detail and picks up on things that previously you had not considered."
The Legal 500
Claire represents Local Health Board in a £1.2m birth injury claim.
experience & expertise
Claire's clinical negligence practice encompasses a wide spectrum of medical disciplines and dentistry.  She is regularly instructed in high value, complex and sensitive claims, including obstetric negligence claims relating to brain injured babies, spinal injury claims, claims arising from the delayed diagnosis of cancer and claims against GPs for the delayed diagnosis or mismanagement of a variety of conditions. She is a skilled trial advocate and has been praised by those instructing her for her robust approach to settlement negotiations at round table meetings.  Claire values a collaborative team approach to cases and firmly believes in working with solicitors, experts and lay clients to achieve the best possible outcome.
In the field of medical law, Claire also undertakes a broad range of related public law work encompassing judicial review challenges, human rights matters and inquests. She regularly represents NHS Trusts, doctors, nurses and bereaved families at inquests, including inquests into deaths in police or prison custody and deaths of detained patients in psychiatric hospitals.  She is also frequently instructed in serious medical treatment and welfare cases in the Court of Protection and the High Court.
Claire has been consistently ranked as a leading barrister in the field of clinical negligence by the Legal 500.
cases & work of note
 Hopkins v Abertawe Bro Morgannwg University Local Health Board (March 2016)
Claire appeared on behalf of the Defendant Health Board in a clinical negligence claim arising from the psychiatric assessment of and treatment of the Deceased, who committed suicide. The claim involved complex issues of causation and contributory negligence. Claire successfully defended the claim at a trial on liability and causation.
B v Royal Surrey County and East Surrey Hospitals (March 2015)
This complex obstetric negligence claim arose from the failure to identify and repair an unusual third degree perineal tear sustained during childbirth. The Claimant developed a recto-vagina fistula and faecal incontinence, eventually having a colostomy fitted for 2 years. There were difficult factual issues regarding the timing of the onset of the Claimant's symptoms which had to be addressed with great sensitivity given the impact of the injury on the Claimant both physically and mentally. The claim was also complicated by a dispute amongst the experts in obstetrics and gynaecology and colorectal surgery as to the mechanism of injury. Claire settled the claim on behalf of the Claimant on the first day of trial for £150,000.
Thornton v Abertawe Bro Morgannwg University Local Health Board (November 2014)
Claire was instructed on behalf of the Defendant in this clinical negligence claim in which it was alleged that there was a failure to diagnose and treat ischaemia of the hand. This claim involved extremely complex medical evidence – in order to effectively cross-examine the Claimant's expert, Claire needed to have a good grasp of the medicine and the published literature regarding the viability of operating on the radial artery and the likelihood of success if such a procedure was attempted. On Claire's advice the claim was robustly defended to trial. Following a 3 day trial in Cardiff District Registry, the Trial Judge found for the Defendant and the claim was dismissed with costs.
Nottinghamshire Healthcare NHS Trust v RC [2014] EWCOP 1317
Advising and representing a patient detained under the mental Health Act 1983 in this ground-breaking case regarding the extent of a doctor's duty to prevent the death of a detained patient when Article 2 and Article 9 rights compete.
Douglas v Chong (October 2010) – Claire successfully defended a claim against an ophthalmic surgeon which proceeded to trial on liability only.
Gregory v Barking and Havering and Redbridge Hospitals NHS Trust (July 2010) – Application before a Master for disclosure of medical records against a non-party where the patient expressly refused to consent to disclosure of his records.
Al-Rubai v Malhi (March 2010) – Trial of a dental negligence claim concerning the administration of local anaesthetic prior to the performance of root canal treatment, successfully defended on liability.
Baldwin v Dodds (November 2009) – Appearing on behalf of the Claimant in a claim against an orthopaedic surgeon which went to trial in the High Court.  Claire's opponent commended her for "making a silk purse out of a sow's ear".
De'ath v Markos (November 2008) – Claire was successful in an application to strike out a claim against a doctor on the basis of expert witness immunity.
recommendations
"Claire is excellent. She is an incredibly impressive barrister and a good all-rounder."
Chambers & Partners
"Claire has fantastic attention to detail and there is no better barrister in a tricky case."
The Legal 500
"She is just a brilliant advocate."
Chambers & Partners
"Always pays meticulous attention to detail."
Chambers & Partners
"She's client-focused, well organised and just so impressive."
Chambers & Partners
"Claire always has a grasp of the detail of the case and a clear focus on the arguments to deploy to achieve the very best outcome."
The Legal 500
"She's razor-sharp and has great attention to detail."
Chambers & Partners
"Her advocacy skills are excellent and she's fearless in court."
Chambers & Partners
"Very pragmatic and responsive."
Chambers & Partners
"She is tenancious, driven and good at dealing with even the most complex cases with challenging clients. Thoughtful, thorough, pragmatic and calm throughout everything. She genuinely cares for clients and that shines in her demeanour and work."
The Legal 500
"She's empathetic with clients and is an innovative thinker. She's excellent on complex cases."
Chambers & Partners
'A great tactician who stands her ground firmly yet courteously.'
The Legal 500
"Her advocacy skills are excellent."
Chambers & Partners
"She has a practical, no-nonsense style, and the advice she gives is always sensible."
The Legal 500
"She has fantastic attention to detail and picks up on things that previously you had not considered."
The Legal 500
"Very down to earth, and easy to deal with."
The Legal 500