Inquests & Inquiries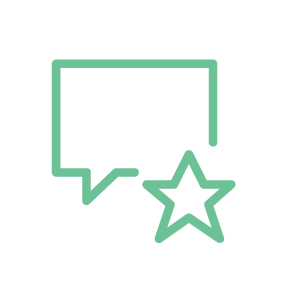 "Very user-friendly and an excellent advocate."
The Legal 500
Claire was instructed on behalf of the Metropolitan Police Service in the inquest into the death of six victims of the In Amenas hostage crisis.
Click here for press coverage
experience & expertise
Recommended in the Legal 500 as a leading barrister in this field, Claire has extensive experience representing families, Police Forces, NHS Trusts and other statutory bodies at inquests throughout the country, including high profile article 2 inquests investigating deaths in police and prison custody. Claire has also appeared in numerous inquests investigating deaths of voluntary and detained patients in psychiatric units. She has appeared in numerous complex high-profile inquests in which he has been asked to advise on applications for disclosure generally and where issues of public interest immunity and/or confidentiality arise.
Claire also receives instructions to represent interested persons at inquests through the Bar Pro Bono Unit.
cases & work of note
Tunisia Inquests
On 26 June 2015 38 people were killed whilst on holiday in Sousse, Tunisia. A similar number were injured. The Inquests into the deaths of the 30 British nationals who died during that attack are to be heard by His Honour Judge Loraine-Smith. Claire is instructed on behalf of the Metropolitan Police to advise on procedure, evidence (gathered both in the UK and abroad) and disclosure ahead of these concurrent inquests.
Inquest into the death of Mr Alexander (April 2016)
Claire was instructed to advise the Metropolitan Police Service on evidence and procedure in the inquest into the death of Mr Alexander, who was killed during the terrorist attack on the Bataclan nightclub in Paris.
In Amenas Inquest
On 16 January 2013, terrorists linked to Al-Qaeda took hundreds of people hostage at a gas facility near In Amenas in Algeria. 40 foreign nationals were killed either by terrorists or during the intervention by Algerian security forces. Claire was instructed on behalf of the Metropolitan Police Service in the inquest into the death of six victims of the In Amenas hostage crisis. This complex and high profile inquest heard evidence from witnesses from all over the world during the course of a 30 day hearing at which the Families, International Oil and Gas companies, the Metropolitan Police and the Government were represented.
Inquest into the death of Mr Vital
Article 2 inquest into the death of a man who had jumped through a closed window whilst displaying signs of Excited Delirium (Acute Behavioural Disorder). Claire represented the Metropolitan Police in an emotionally charged inquest with a jury in which the attending police officers were accused of using excessive force to contain Mr Vital whilst waiting for medical assistance. The jury found his death was drug related and made no criticism of police.
Inquest into the death of Mr Falk
Claire was instructed on behalf of a consultant oncologist who treated the Deceased in the period immediately prior to his death. This was a medically complex case as the deceased had concurrent diagnoses of carcinoma of the tongue and myelodysplastic syndrome (MDS). The family sought to criticise the Deceased's management, however, Claire successfully avoided any findings critical of her client.
Inquest into the death of Baby Hennells
Claire was instructed on behalf of an out of hours GP who saw this one month old baby two weeks before she died. The baby was born prematurely and was seen by Claire's client due to feeding problems and bilious vomiting. Her parents were critical of the GP for not referring her to hospital at this time. Sadly Baby Hennells' condition deteriorated two weeks after this consultation and she was admitted to hospital with a suspected bowel obstruction. A decision was taken that she needed to be transferred to another hospital for surgery but the air conditioning unit in the ambulance she was initially placed in exploded and her transfer was delayed. On arrival at Queen Elizabeth Hospital she was unstable and despite the efforts of the surgeons and neonatologists, she died the following day. The Coroner concluded that she died from natural causes and no criticism was made of Claire's client's care.
Inquest into the death of Sean Rigg (June & July 2012)
Advising and representing a Forensic Medical Examiner in a lengthy and high profile inquest into the death in custody of a man suffering from schizophrenia.
Inquest into the death of Paul Coker (February 2010)
Claire appeared on behalf of the Metropolitan Police in this high profile article 2 inquest into the death of a man suffering from "excited delirium" or "acute behavioural disorder".
Inquest touching the death of Simon Allen (March 2009)
Claire represented a doctor in an Article 2 inquest into the death of an inmate with mental health problems on a prison healthcare wing.
Recommendations
The Legal 500 and Chambers & Partners list Claire as a leading junior. Recent editorial includes:
'She is tactically very astute, calm, thoughtful and measured. Her style of advocacy compels attention.'
The Legal 500
"Claire is sensible, and gets to grips with the case quickly."
Chambers & Partners
"Claire is articulate, clear and concise, and provides reassurance to witnesses – a go-to barrister for this area of work."
The Legal 500
"She has a very impressive knowledge of inquest law and a calming and effective way with witnesses."
The Legal 500 
"Her advocacy is absolutely excellent."
Chambers & Partners
"Any time I've seen her on her feet she has been excellent. I've also been really impressed with her written work"
Chambers & Partners
"She is on the ball in terms of which points to take and which not to take"
Chambers & Partners 
"Thorough, diligent and empathetic with vulnerable clients"
The Legal 500
'Accurate, articulate, highly accessible, and able to respond to queries and concerns quickly and effectively. She is also good with clients.'
The Legal 500