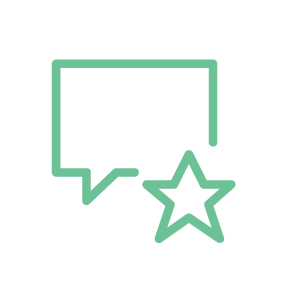 "A robust and dedicated advocate who excels as part of any client team, injecting common sense and humanity into even the most difficult situations."
Instructing Solicitor, from large regional PI firm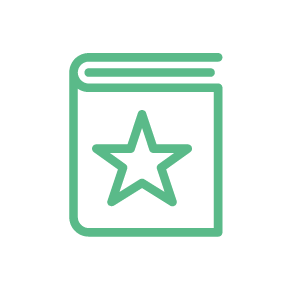 Gentry v Miller & UKI [2016] EWCA Civ 141, or How the Court of Appeal Learned to Stop Worrying about Allegations of Fraud and Love the Rules
Experience & Expertise
Road Traffic 
Successfully obtained settlement for two claimants, a father and son, who claimed psychiatric injury having come upon the aftermath of the death, by road traffic accident, of their son and brother.
Advising in a £700,000 claim for a post-graduate student knocked from his bicycle.
Acting for a specialist police officer suffering a complex pain condition having been knocked from his bicycle.
Attained, for a defendant, a finding of fundamental dishonesty against a claimant and was granted permission to pursue a third party credit hire company for costs
Public & Employer's Liability
Obtained damages of £300,000 for a scaffolder who slipped on a defective step at a construction site.
Defended numerous noise-induced hearing loss claims.
Won £24,000 at trial for a claimant who fell down a small, not defective, step at a gym.
Obtained damages of £140,000 for a claimant who suffered injury arising from manual handling in her retail work.
Obtained substantial settlement for a claimant who suffered terrible fractures from a defective drain hidden by snow and ice, which resulted in him losing his job and becoming homeless.
Two-wheeled Claims
Numerous cases where cyclists and motorbike riders have come off because of defects in the road, several of which cases – all distinct – involved very experienced cyclists.
Obtained settlement in a claim for a motorcyclist who was thrown from his motorbike by a loose manhole cover forced up by extensive rainfall.
Won at trial for a claimant motorbike rider who lost control because of mud left on the road by a tractor coming from a farm.
Andrew also delivers, with other practitioners, the Think Bike! Seminars for MBL.
Cases Involving Particular Client Issues
Serious RTA with surprisingly little injury but impact on pre-existing lupus condition.
Cases where RTA has led to unusual consequences, including:

atrial fibrillation (a serious heart condition);
permanent clicking jaw;
traumatic tinnitus;
speech problems;
very minor rear end shunt which led to functional epilepsy.

Complex claims involving people already with disabilities, including:

a severely physically disabled individual knocked from a mobility scooter;
a physically and mental disabled individual who also had epilepsy and chronic pain.

Adolescent claimant who developed a serious psychological condition after being thrown from a horse.
Numerous cases, from young females through to 50+ year old males where there is marked response to scarring.
Claims by the Very Active/Very High Standard Sportspersons
Facial injuries for an amateur female footballer, playing in the English FA's Women's Championship, this claim being won at trial on liability, the injury arising from a negligent challenge during the course of play.
Shoulder and knee injuries for a female who competed in Ironman triathlons around the world.
Food-poisoning claim involving complex issues of Rome II and contract, for a semi-professional bodybuilder given salmonella poisoning by liquid eggs sold for consumption raw.
Extensive advice for a hugely experienced cyclist who suffered serious injuries when he fell from his bike because of a pothole.
Costs
Andrew undertakes a wide range of costs work, predominantly arising out of personal injury and clinical negligence, but also insurance litigation and other related disputes.
He is particularly sought out where there are allegations of wasted costs and matters relating to QOCS and fundamental dishonesty, and has received numerous instructions for appellate work following successful and unsuccessful trials.
Andrew also advises insurers, whether as defendants or before and after the event litigation funders on prospects, exposure, and costs.
Recent cases include:
Acting in an appeal arising out of QOCS, specifically CPR 44.15(1)(c) strike out for conduct, and wasted costs.
Acting in a claim where the Defendant argued, pursuant to Nemeti v Sabre [2013] EWCA Civ 1555 that QOCS protection did not apply. Permission to appeal was granted, the case raising similar issues to the case of Howe v MIB [2016] EWHC 884 (QB).
Acted in an appeal where a claimant at first instance sought to rely upon an admission, maintained through the portal, made by an insurer which was not the insurer of the proposed defendant.
Successfully obtained permission, pursuant to CPR 44.16(2)(a), to pursue a third party, a credit hire company, following a finding of fundamental dishonesty against an impecunious taxi driver, which resulted in the defendant insurer being paid its costs in full without further action.
Acted in numerous applications for wasted costs, including where defendants sought to avoid the consequences of QOCS by pursuing solicitors.
Acting in costs proceedings arising out of a single claim for three mildly injured infants where costs were claimed in excess of £45,000.
Articles
The Coroner's Court Statistics 2017: An Analysis.
Jackson fixes costs, Harrison fixes budgets – An analysis of the supplementary Jackson reform proposals and the case of Harrison on costs budgeting.
Gentry v Miller & UKI [2016] EWCA Civ 141, or How the Court of Appeal Learned to Stop Worrying about Allegations of Fraud and Love the Rules.
A Sledgehammer to Crack a Nut or a Charter for Untruth? – Versloot Dredging and the Collateral Lie.
The Possibility of Negligence in the Mind of Someone Claiming – A comparative analysis of Jacobs v Kings & Zahir v Vadodaria.
Costs: not as easy as ABC – analysis of ABC v Barts & Johns v Central Manchester.