Public & Administrative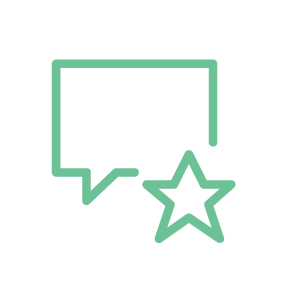 "Intellectually powerful with excellent analytic skills; a clear and incisive lawyer."
The Legal 500
Amy Street instructed in claim seeking to change the law to permit assisted dying.
experience & expertise
Amy has wide-ranging experience in judicial review, as well as in public law more broadly defined, human rights and constitutional law.
She also frequently acts in public law cases more broadly defined, usually concerning the state's power over individuals outside the context of judicial review. Examples include cases on the right to liberty in the context of social care (Cheshire West in the Supreme Court) and mental health (PJ in the Court of Appeal). See Amy's Court of Protection and clinical negligence profiles for more details of those aspects of her work, which often have a public law flavour.
Amy has particular expertise in human rights. Her work frequently involves researching, developing and presenting arguments about whether particular rights are engaged and breached, the court's obligation under the Human Rights Act 1998 to interpret legislation in accordance with Convention rights, and in relation to declarations of incompatibility.
She also has experience in constitutional law and has worked extensively for The Constitution Society. She was commissioned by the Society to write papers on judicial review, the rule of law, and select committees, and also drafted submissions on its behalf to commissions and select committees. Amy has worked on high profile cases involving the rules of select committees and political parties.
reported cases and selected other work of note
Amy has appeared in leading cases at appellate level as well as at first instance.
Conway v Ministry of Justice (case ongoing; Amy was instructed before starting parental leave)
Instructed in relation to High Court judicial review seeking to change the law to permit assisted dying. Led by Richard Gordon KC. Central role in co-ordinating the preparation of the claim. Potentially groundbreaking human rights / medical ethics case which has attracted widespread media attention.
Welsh Ministers v PJ [2016] EWCA (Civ)… [judgment awaited]
Court of Appeal case (on appeal from the Upper Tribunal) on whether a community treatment order under the Mental Health Act 1983 can authorise a deprivation of liberty under Article 5 ECHR. Heard with case of MM which considered the same question in relation to conditional discharge. Instructed at Court of Appeal stage on behalf of the Welsh Ministers, led by Richard Gordon KC, in particular to carry out legal research, legal analysis and develop legal argument. The outcome will affect the ability of the most vulnerable mental health patients to transition from hospital care to the community.
Spencer v Spencer, Hall & Anderson [2016] EWHC 851 (Fam)
High Court case on whether posthumous paternity testing on a DNA sample given during medical treatment can be ordered under the inherent jurisdiction. Practical significance for patients giving – and hospitals taking – DNA samples. Legal significance on whether the inherent jurisdiction can unpredictably grant new remedies which interfere with human rights. Led by Michael Mylonas KC. Primary responsibility for drafting skeleton arguments and developing legal argument, including human rights points. Instructed on behalf of the deceased's mother who opposed testing. Permission to appeal granted by Court of Appeal, to be heard October 2017.
Re JM and others (Incapacitated Persons) (Deprivation of Liberty: Appointment of Representatives) [2016] EWCOP 15; [2016] 4 WLR 64.
Significant Court of Protection (High Court level) case addressing the implications of Cheshire West: how people lacking capacity are to be represented in applications to authorise their deprivation of liberty. Co-instructed with Bridget Dolan KC, responsible for drafting skeleton argument on behalf of the Official Solicitor.
Confidential [2013]:
Instructed on behalf of police officers bringing a judicial review against a force. Led by John Beggs KC. Responsibility for developing legal argument and drafting skeleton argument based on fundamental rights which led to successful settlement.
Cheshire West and Chester Council v P [2014] UKSC 19; [2014] AC 896.
Part of the winning team in this landmark Supreme Court human rights case, which clarified the test for deprivation of liberty, establishing that people lacking capacity in social care settings are entitled to the same protection as those with capacity. Extensive analysis of European Court of Human Rights case law. Instructed at Supreme Court stage on behalf of the Official Solicitor, led by Richard Gordon KC, in particular to carry out legal research, legal analysis and develop / draft legal argument.
Confidential [2014]:
Acting for a high profile politician in relation to a dispute with a political party.
Confidential [2013]:
Advising an individual who had been called to give evidence before a select committee.
Confidential [2013]:
Instructed on behalf of police officers bringing a judicial review against a force, having been denied the right of appeal against dismissal. Led by John Beggs KC. Responsibility for developing legal argument and drafting skeleton argument which led to successful settlement.
R (on the application of Chief Constable of British Transport Police) v Police Appeals Tribunal [2013] EWHC 539 (Admin).
Police misconduct / discipline judicial review. Judicial review of the Police Appeals Tribunal's decision to allow an appeal by a police officer against dismissal. Instructed as junior to John Beggs KC on behalf of the force in the early stages of the proceedings.
C v A Local Authority [2011] EWHC 1539 (Admin); [2011] Med LR 415.
Judicial review and Court of Protection case (High Court level) about a 'blue room' at a residential special school where a young man with severe autism and learning disabilities had been secluded. The court gave guidance on human rights and the lawful use of seclusion. Instructed on behalf of the school as sole counsel.
TTM v Hackney LBC [2011] EWCA Civ 4; [2011] 1 WLR 2873.
Part of the successful team in Court of Appeal case confirming the right to seek damages for unlawful detention under the Mental Health Act 1983. Amy was instructed at Court of Appeal stage on behalf of the patient, led by Richard Gordon KC, on the complex legal point whether the local authority, which had unlawfully applied for the admission, could escape liability because the hospital had detained the patient lawfully under s6(3) MHA.
Austin v Commissioner of Police of the Metropolis [2009] UKHL 5; [2009] 1 AC 564. House of Lords test case about whether police 'kettling' or 'containment' of a crowd amounted to a deprivation of liberty under Article 5 ECHR. The first case to consider this police strategy. Instructed as part of the winning team on behalf of the Metropolitan Police, led by David Pannick KC. Huge significance for police public order operations, the rights of the public and protestors, and human rights law. The case subsequently reached the European Court of Human Rights.
R (on the application of Ferriday) v Chief Constable of Gwent [2009] EWHC 2083 (Admin); [2009] Po LR 194.
Police misconduct / discipline judicial review. Successfully defended a judicial review of a chief constable's decision to dispense with the services of a probationer police constable under the Police Regulations 2003 reg 13. Led by John Beggs KC.
D v Hospital Managers of the Edgware Community Hospital [2008] EWHC 3572 (Admin).
High Court habeas corpus application in relation to consultation of the nearest relative under the Mental Health Act 1983. Instructed as sole counsel on behalf of the hospital and local authority.
Austin v Commissioner of Police of the Metropolis [2007] EWCA Civ 989; [2008] QB 660.
Part of winning team in Court of Appeal case about whether police kettling or containment of a crowd amounted to a deprivation of liberty under Article 5 ECHR. Instructed on behalf of the Metropolitan Police, led by David Pannick KC. (See House of Lords entry above)
R (on the application of Laporte) v Chief Constable of Gloucestershire [2006] UKHL 55; [2007] 2 AC 105.
House of Lords test case judicial review about whether the forced return by the police of protestors on a coach was unlawful. Huge significance for police public order operations, the rights of the public and protestors, human rights law (Article 5 ECHR deprivation of liberty, Article 10 freedom of expression, Article 11 freedom of assembly) and the common law (breach of the peace). Instructed on behalf of the Metropolitan Police, led by David Pannick KC.
Austin v Commissioner of Police of the Metropolis [2005] EWHC 480 (QB); [2005] HRLR 20.
Part of winning team in High Court judicial review / civil claim trial in relation to police kettling / containment and human rights. Led by John Beggs KC. Amy was brought in specifically to focus on the law. (See House of Lords and Court of Appeal entries above)
R (on the application of Laporte) v Chief Constable of Gloucestershire [2004] EWCA Civ 1639; [2005] QB 678.
Court of Appeal case test case judicial review about whether the forced return by the police of protestors on a coach was lawful. Instructed on behalf of the Metropolitan Police, led by John Beggs KC. (See House of Lords entry above)
recommendations
"She really knows her stuff when it comes to social care or Court of Protection issues."
Chambers & Partners
"She's very effective and really knows her stuff."
Chambers & Partners
"A great analytical mind. Very committed to this work.", "Excellent. She is a formidable junior and perhaps the most thorough of all the advocates I have led."
Chambers & Partners
"Very competent and thorough, and extremely good analytically."
The Legal 500
"She is incredibly bright, measured, thorough and pragmatic."
Chambers & Partners 
"A very diligent and focused practitioner."
Chambers & Partners 
"Amy Street of Serjeants' Inn Chambers works on public law matters raising questions of human rights. She demonstrates a particular aptitude for cases concerning the police. 'She is very credible and exceptionally bright.' 'An exceptionally calm advocate.'" 
Chambers & Partners 
"3 Serjeants' Inn also plays host to Amy Street, who 'is excellent – she is responsive, very knowledgeable,' and 'is phenomenal on paper and in court.' Her work in the Court of Protection overlaps with her public law interests, and she is noted as a junior of choice for 'public law work from a healthcare regulatory perspective.'"
Chambers & Partners
"Band 1 ranked: Amy Street…is a recognised expert on deprivation of liberty, and is very much 'on the ascendant' in the Court of Protection world. She is a practised barrister with much experience in often heart-rending medical cases." 
Chambers & Partners 
"Also popular is Amy Street, who is singled out for her expertise in human rights cases relating to police law. She acted as a junior to [John] Beggs in Francis v Thames Valley Police, which was a successful defence to allegations of gratuitous attacks and racism by officers." 
Chambers & Partners 
"'Bright, keen and extremely user-friendly', Amy Street is…a recognised figure rising to prominence in the field. She has particular expertise in human rights law as it applies to police law, civil actions, judicial review and disciplinary cases." 
Chambers & Partners
"Amy Street is viewed as 'a straight down the line, no-nonsense advocate, who is building a highly impressive practice.' She focuses on judicial reviews and also represents many forces in civil actions and disciplinary work. As an indication of the strides she is making, she appeared in the Austin v Commissioner of Police for the Metropolis case." 
Chambers & Partners 
publications
Judicial review and the Rule of Law: Who is in control?, The Constitution Society, 2013
Select Committees and Coercive Powers – Clarity or Confusion?, The Constitution Society, 2012, co-author with Richard Gordon QC