Police
Austin v Commissioner of Police of the Metropolis
Amy was part of the successful team instructed by the Metropolitan Police in this House of Lords test case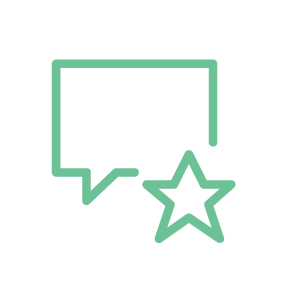 "She is incredibly bright, measured, thorough and pragmatic"
Chambers & Partners
experience & expertise
Amy has acted in high profile litigation involving the police and has expertise on a wide range of police law issues.
Amy spent five years working as junior to David Pannick QC and John Beggs QC on landmark appellate litigation on public order and human rights (Articles 5, 10 & 11 ECHR) up to the House of Lords: Austin, the first 'kettling' or 'containment' case; and Laporte, about the forced return of anti-war protestors on a coach to London and the common law of breach of the peace. These cases were high profile, important in terms of police strategy and the public's rights, and legally significant both at common law and in terms of human rights (deprivation of liberty, freedom of expression and assembly). Amy was specifically brought in as a junior to focus on the complex legal and human rights issues.
She has acted in other judicial review cases in the police disciplinary field and has acted as legal advisor to police misconduct panels.
Amy has wide-ranging experience on a range of other police work including human rights, civil claims, advice on statutory interpretation, policy advice and guidance, producing 'plain English' explanations of complex provisions, and civil orders (relating to anti-social behaviour, sex offenders, football and crack houses).
She is regularly instructed to work on novel or complex points of law at appellate level or at first instance where particular legal issues have been identified.
reported cases and selected other work of note
Amy has appeared in leading cases at appellate level as well as at first instance.
Confidential [2013]:
Instructed on behalf of police officers bringing a judicial review against a force. Led by John Beggs QC. Responsibility for developing legal argument and drafting skeleton argument based on fundamental rights which led to successful settlement.
R (on the application of Chief Constable of British Transport Police) v Police Appeals Tribunal [2013] EWHC 539 (Admin).
Police misconduct / discipline judicial review. Judicial review of the Police Appeals Tribunal's decision to allow an appeal by a police officer against dismissal. Instructed as junior to John Beggs QC on behalf of the force in the early stages of the proceedings.
Confidential [2010]:
Successfully defended a police force in a four-week civil trial relating to false imprisonment, assault and malicious prosecution. Led by John Beggs QC.
Austin v Commissioner of Police of the Metropolis [2009] UKHL 5; [2009] 1 AC 564.
House of Lords test case about whether police 'kettling' or 'containment' of a crowd amounted to a deprivation of liberty under Article 5 ECHR. The first case to consider this police strategy. Instructed as part of the winning team on behalf of the Metropolitan Police, led by David Pannick QC. Huge significance for police public order operations, the rights of the public and protestors, and human rights law. The case subsequently reached the European Court of Human Rights.
R (on the application of Ferriday) v Chief Constable of Gwent [2009] EWHC 2083 (Admin); [2009] Po LR 194.
Police misconduct / discipline judicial review. Successfully defended a judicial review of a chief constable's decision to dispense with the services of a probationer police constable under the Police Regulations 2003 reg 13. Led by John Beggs QC.
Austin v Commissioner of Police of the Metropolis [2007] EWCA Civ 989; [2008] QB 660.
Part of winning team in Court of Appeal case about whether police kettling or containment of a crowd amounted to a deprivation of liberty under Article 5 ECHR. Instructed on behalf of the Metropolitan Police, led by David Pannick QC. (See House of Lords entry above)
R (on the application of Laporte) v Chief Constable of Gloucestershire [2006] UKHL 55; [2007] 2 AC 105.
House of Lords test case judicial review about whether the forced return by the police of protestors on a coach was unlawful. Huge significance for police public order operations, the rights of the public and protestors, human rights law (Article 5 ECHR deprivation of liberty, Article 10 freedom of expression, Article 11 freedom of assembly) and the common law (breach of the peace). Instructed on behalf of the Metropolitan Police, led by David Pannick QC.
Austin v Commissioner of Police of the Metropolis [2005] EWHC 480 (QB); [2005] HRLR 20.
Part of winning team in High Court judicial review / civil claim trial in relation to police kettling / containment and human rights. Led by John Beggs QC. Amy was brought in specifically to focus on the law. (See House of Lords and Court of Appeal entries above)
R (on the application of Laporte) v Chief Constable of Gloucestershire [2004] EWCA Civ 1639; [2005] QB 678.
Court of Appeal case test case judicial review about whether the forced return by the police of protestors on a coach was lawful. Instructed on behalf of the Metropolitan Police, led by John Beggs QC. (See House of Lords entry above)
recommendations
"'Bright, keen and extremely user-friendly', Amy Street is…a recognised figure rising to prominence in the field. She has particular expertise in human rights law as it applies to police law, civil actions, judicial review and disciplinary cases." 
Chambers & Partners
"Sought after for police misconduct proceedings." 
The Legal 500
"Also popular is Amy Street, who is singled out for her expertise in human rights cases relating to police law. She acted as a junior to [John] Beggs in Francis v Thames Valley Police, which was a successful defence to allegations of gratuitous attacks and racism by officers. "
Chambers & Partners
"Amy Street is viewed as 'a straight down the line, no-nonsense advocate, who is building a highly impressive practice.' She focuses on judicial reviews and also represents many forces in civil actions and disciplinary work. As an indication of the strides she is making, she appeared in the Austin v Commissioner of Police for the Metropolis case." 
Chambers & Partners