Professional Discipline & Regulatory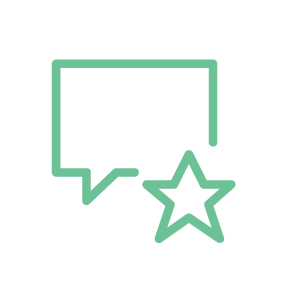 "What he doesn't know isn't worth knowing"
Chambers & Partners
EXPERTISE & eXPERIENCE
Adrian has represented high profile professionals accused of misconduct, including international clients. He is asked to advise medical defence organisations and private clients on points of appeal. His advice has also been sought on proposed changes to regulators' guidance, and changes to the regulation of the professions.
CASES & WORK OF NOTE
Notable cases include the following:
International case: Dr Z: In 2016 Adrian advised on points of appeal for a consultant found guilty of professional misconduct by the Singapore Medical Council Disciplinary Tribunal.
Dr X: In 2015 Adrian successfully represented a doctor in his application to be restored to the GMC's register. In 2005 the doctor had been erased from the register for covering up substandard treatment by falsifying medical records and dishonestly saying he had given correct treatment. The doctor had also received a criminal conviction for falsifying the records, for which he received a prison sentence.
GMC v Prof Z: In 2014 Adrian acted for a high profile, internationally renowned professor who faced a series of allegations of unethical research and dishonesty at a NHS UK hospital and a private clinic. Adrian represented the professor at the GMC hearings and obtained a finding that despite some breaches of ethical codes there was no impairment of his fitness to practice. The professor was acquitted of the allegations of dishonesty.
GMC v Dr Y: In 2013 Adrian represented a nationally eminent consultant surgeon who in a High Court trial had admitted that he had been untruthful to insurers by making a dishonest representation that he would perform a surgical procedure that was performed by another surgeon, and that he had deceived the insurers into paying him. The GMC charged him with misconduct for dishonest and fraudulent claims of fees. Adrian was successful in securing an acquittal on the misconduct charges on the basis of a 'false confession.'
Between 2009 and 2012 Adrian represented a Forensic Pathologist in a series of alleged misconduct and deficient performance cases in high profile deaths, including the first Camden Ripper murder and the death of Ian Tomlinson at the G-20 summit.
GMC v Wakefield, Walker-Smith & Murch: Adrian successfully represented a professor in one of the most important and longest running GMC inquiries into alleged unethical research concerning the MMR vaccine and autism. Adrian's client was the only one to be acquitted by the GMC.
GMC v Dr Reid: Adrian appeared on behalf of a consultant psychiatrist who was accused of misconduct in his treatment of patients undergoing gender reassignment.
In 2004-5 Adrian defended several GPs in a GMC inquiry into the signing of cremation certificates for the mass murderer Dr Shipman.
recommendations
"His attention to detail, analysis of expert evidence and drafting are all excellent."
Chambers & Partners
"Very able and understated, and has a good sense of humour."
Chambers & Partners
"He is hugely experienced in this field."
Chambers & Partners 
"Absolutely impeccable – consistently brilliant."
Chambers & Partners 
"Adrian Hopkins is at the top of his game. He brings great forensic skills and advocacy skills to what is a very complicated area and finds a way of explaining those whether to clients, experts or the court in an easily understood form. He's utterly brilliant."
Chambers & Partners
"Bright and incisive, but with a very personable manner." 
The Legal 500
"Is a master of the fine detail and someone who sees the big picture well." 
Chambers & Partners
"He knows what the issues are and how to put them across." 
The Legal 500 
"He's absolutely focused and always able to identify the issues that matter. He works extremely well with clients, solicitors and experts, and has a brilliant manner with doctors. Very intelligent, humane and astute, he never loses his cool."
Chambers & Partners
"He knows what he is talking about and gets to the bottom of things."
The Legal 500
"Shows remarkable dedication."
The Legal 500
"He is outstandingly well prepared. He thinks things through carefully, and weighs and balances everything in a case. He has the ability to really drive a case through to maximise the return for a client, in a terribly quiet, understated and controlled manner." 
Chambers & Partners 
"The excellent Adrian Hopkins QC inspires confidence with his practical and assured nature. Solicitors note an elegance in his work and further state that he is easy to work with and excellent with clients. Solicitors turn to him as he has the greatest capacity to make the difficult become straightforward."
Chambers & Partners 
"Quickness of mind and ability to extemporise."
Chambers & Partners
"Adrian Hopkins QC is also a real class act. He has razor-sharp forensic skills and is empathetic and clear with clients."
Chambers & Partners
"Adrian Hopkins QC is a very astute tactician and thorough analyst."
The Legal 500
"A lawyer with a real winning way with tribunals."
Chambers & Partners
"Solicitors admire the very measured way in which he gets people on his side." 
Chambers & Partners
"At the top of his field and quite simply one of the best silks in the country."
The Legal 500
"Adrian Hopkins QC is a skilled and incisive advocate who is kept incredibly busy with complex clinical negligence work. Commentators note the clarity of his expression, and say he is very conscientious and popular with clients."
Chambers & Partners