Clinical Negligence & Healthcare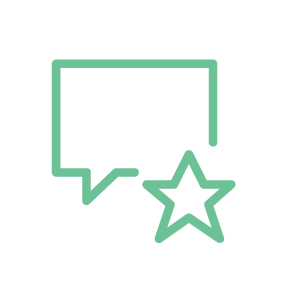 "Excellent across the board."
Chambers & Partners
experience & expertise
Aaron is a contributing editor to the Medical Law Reports and an author for APIL's Clinical Negligence text. He acted as junior counsel to Christopher Johnston KC and Heidi Knight in a series of medical product liability claims. He has advised in a wide-range of clinical negligence claims e.g. late diagnosis of tumour, developmental dysplasia of the hip and orthopaedic surgery.
articles
As a contributing editor to the Medical Law Reports Aaron has recently reported on the following cases:
Rose v Regina [2017] EWCA Crim 1168
Manslaughter by gross negligence – Foreseeability – Reasonable foreseeability of serious and obvious risk of death – Opticians.
R (Justice for Health) v Sec State for Health, [2016] EWHC 2338 (Admin) [2016] Med LR 39
Judicial review – National Health Service – Contracts of employment – Junior doctors – Secretary of State for Health – Constitutional law.
Michalak v GMC, [2016] EWCA Civ 172, [2016] Med LR 211
Fitness to practise – Discrimination – Harassment – Jurisdiction – Employment Tribunals – Judicial review – Appeals – Qualifications bodies – General Medical Council.
Stevens v Uni of Birmingham, [2015] EWHC 2300 (QB), [2015] Med LR 489
Employment – Discipline – Investigation – Representation at investigation meeting – Contract of employment – Implied term of mutual trust and confidence.
Bostridge v Oxleas NHS Foundation Trust, [2015] EWCA Civ 79, [2015] Med LR 113
False imprisonment – Right to liberty and security (article 5, ECHR) – Mental Health Act 1983 – Damages – Nominal damages.
Coventry Uni v Mian, [2014] EWCA Civ 1275, [2014] Med LR 502
Employment – Negligence – Discipline – Investigation.
Lloyd-Owen v Spire Healthcare Ltd, [2013] EWHC 3542 (QB), [2013] Med LR 268
Interim injunction – Discipline – Hearings – Legal representation – Nurses – Breach of contract – Disability – Reasonable adjustments.
Sarjantson v Chief Constable of Humberside Police, [2013] EWCA Civ 1252, [2014] Med LR 63
Right to life – ECHR, article 2 – Osman – Positive operational duty – Inhuman or degrading treatment – ECHR, article 3 – Causation.