The Value of Sex and the Price of Protection:
Damages under the Human Rights Act in the Court of Protection
2nd October 2017
Claims for breaches of Human Rights related to the Mental Capacity Act were almost unheard of five years ago when Stephen Neary was awarded £35,000 for his unlawful deprivation of liberty. Since then the legal landscape has become far more undulating, with many cast iron claims never brought because the statutory charge would extinguish damages, but some awards and costs exceeding £100k when Local Authorities get things badly wrong.
In this evening seminar, aimed at those who already have an understanding of the Court of Protection practice, Bridget, Sophia and Caroline will discuss the practical issues around bringing and defending HRA claims in the context of the recent CoP case of CH v A Metropolitan Council [2017] EWCOP 12.  There a successful claim for HRA damages followed the Local Authority's abject failure to respect their duties under s.1(3) MCA. The consequence was that Mr H and his wife had to forego sexual relations for over a year, and a High Court judge was put in the interesting position of deciding the financial value of a year without sex.
Topics covered will be:
The MCA and HRA breaches
HRA damages and the vindicatory principles
Procedural breaches of Article 5
Substantive breaches of Article 5
Duties under s.1 MCA and Article 8 awards after CH
Costs against Public bodies
Costs and LASPO
Bringing a HRA claim – the procedural steps
We are pleased to be joined by Caroline Hurst of Switalskis Solicitors specialist Court of Protection team who instructed Bridget Dolan QC in CH v A Metropolitan Council [2017] EWCOP 12. Caroline is a member of the Law Society's Lawyers with Disabilities division and volunteers with Epilepsy Action.
This seminar is now fully booked with a waiting list in place.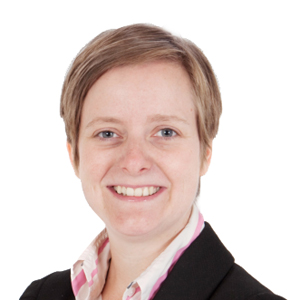 Caroline specialises in the representation of adults who lack mental capacity in cases involving decisions around residence, care and contact. She also works in more complex areas such as consenting to sexual relations and marriage.
She represents adults with various cognitive impairments including learning disabilities, cerebral palsy, Parkinson's disease and various types of dementia. Caroline has a particular interest in representing young adults with learning disabilities, communication difficulties and serious medical conditions such as epilepsy and cerebral palsy.
She has featured in the Chambers and Partners UK guide to the legal profession as a 'notable practitioner' in the area of Court of Protection law.
---
Back to index