Professional Discipline & Regulatory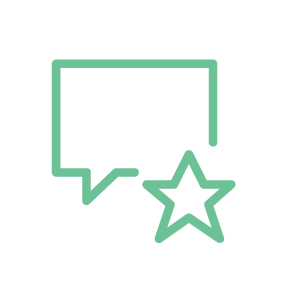 "He's very good; I nearly trust him to fill my teeth, such is his understanding of dentistry."
Chambers & Partners
B ats GMC: Simon represented the registrant paediatrician in this GMC case involving allegations of clinical incompetence and dishonesty. The dishonesty allegations were dismissed at half time.
Please click here for details
 Experience & expertise
Simon has very extensive experience of representing health care professionals before their regulators.  He routinely represents doctors before the various tribunals and committees of the MPTS, and dentists before the committees of the GDC. He frequently appears before other healthcare regulators representing registrants such as the NMC, the HCPC and the GCC.  Additionally, Simon frequently acts and advises in respect of internal disciplinary proceedings brought by NHS trusts against their employees, as well as in proceedings by NHS England to remove performers from its Performers' lists.
Simon is frequently instructed on behalf of medical students against whom Fitness to Practise proceedings have been brought by their medical school.
Simon is often called upon to advise in respect of possible challenge to the decisions of a regulator either by statutory appeal or, where applicable, by way of proceedings for Judicial Review.  He routinely drafts the requisite documentation for such cases, and has extensive expertise of appearing on behalf of registrants in the Administrative Court.  Simon's appellate practice also encompasses appeals from decisions of the Commissioning Board to the First Tier Tribunal.
cases & work of note
Y ats GMC case (2016) – allegations of inappropriate behaviour to staff, dishonesty including an attempt to destroy medical records, breach of an interim order and sexual misconduct. The registrant avoided being erased and was suspended.
N ats GDC (2015) – allegations of clinical failings, poor record keeping and dishonestly retrospectively altering the computerised clinical records. Some findings, but the registrant was acquitted of the allegations of dishonesty.
B ats GMC (2015) – a GMC case involving allegations of clinical incompetence and dishonesty against a paediatrician. Some findings, but the registrant had the dishonesty allegations dismissed against him at half time.
Rimmer v. GDC [2011] EWHC 3438 (Admin): associated appeal.
Rimmer ats GDC (2010) – lengthy GDC hearing concerning allegations of misconduct in respect of the treatment of child patients under sedation.
E ats GDC (2010) – lengthy Fitness to Practise hearing before the professional conduct committee of the GDC concerning allegations of fraud against NHS patients.
M v. Wandsworth PCT (2010) – appeal to the First Tier Tribunal by a GP performer removed from the PCT's list for alleged incompetence and associated GMC Fitness to Practise hearing.
M ats GMC (2010) – lengthy Fitness to Practise hearing before the GMC concerning allegations of obstetric misconduct resulting in the deaths of 2 babies and a number of other infants being born in poor condition. Extensive coverage in the popular press.
Makki  v. GMC (2009) appeal to the High Court (Irwin J) against an order for erasure made by the GMC having found a doctor behaved dishonestly.
Hutchinson v. GDC [2008] EWHC 2896 (Admin) – appeal to the High Court heard by Blair J against a decision of erasure, first case to be heard under the "new" GDC Rules and concerned the appropriate application of the civil standard of proof to quasi-criminal allegations.
R (on the application of Gibson) v. GMC [2004] EWHC 2781 (Admin) – challenge by way of JR of a decision of the GMC to decline voluntary erasure.
Patel ats GDC – numerous allegations against a senior GDP in Essex, including allegations of sexually inappropriate conduct to staff, bullying staff, failings in hygiene, and assaulting a child patient's mother by throwing an orthodontic device at them. The dentist was cleared of all but one of the allegations, was found impaired but no further action was taken.Click here for further details.
Mohanty ats GMC – prosecution of an obstetrician accused of serious professional conduct concerning six cases of alleged obstetric misconduct where on two occasions the babies died and on two others the children were born in very poor condition. Click here for further details.
recommendations
"Simon has a wonderful advocacy style and is very tactically astute. He is one of my favourite juniors in this sector."
Chambers & Partners 
"He is a smooth operator with a remarkable ability to think outside the box and spot the winning argument no-one else has noticed."
The Legal 500
"Our go-to for any GMC or GDC cases. Simon is meticulous in his preparation of a case and this is shown through his detailed cross-examination and submissions that are presented."
Chambers & Partners 
"Fantastic in particular in dentistry; he knows it like the back of his hand, which is really reassuring."
Chambers & Partners 
"He is always well prepared and very good with clients."
Chambers & Partners 
"Simon is extremely popular with clients and has a wonderful style of advocacy that is very successful at professional disciplinary hearings."
Chambers & Partners 
"Simon is an outstanding barrister who prepares very thoroughly and is very approachable. He is an outstanding advocate who will always do his best for his client."
The Legal 500
"A meticulous barrister who is unflappable in a crisis."
The Legal 500
"Has an excellent grasp of complex issues and difficult cases"
Chambers & Partners 
"He is pragmatic and has a very easy style of advocacy. A dignified advocate and tactically very good."
Chambers & Partners 
"A good, solid and dependable advocate."
Chambers & Partners 
"He's an unflappable barrister and calm in a crisis"
Chambers & Partners 
'He has a calm and measured approach to emotionally charged cases, builds excellent rapport with clients and very effective tribunal advocate. Achieves very good results.'
The Legal 500
"We have found him to be particularly knowledgeable, hard-working, and good with clients."
Chambers & Partners 
"He is relaxed yet can be direct and robust when necessary; he's an extremely bright barrister who gets to crux of issues quickly."
Chambers & Partners
"He has a really charming style of delivery; he's like an actor when he's on his feet, and you feel as though you're listening to a soliloquy. It's very difficult not to listen to him. An experienced and efficient barrister with good technical understanding."
Chambers & Partners
"He appears for registrants in GMC and GDC cases."
The Legal 500
"He is a very good advocate, who grasps the issues quickly."
Chambers & Partners
"He is incredibly eloquent, very tactically sharp and thinks of things that no one else has thought of. His advocacy works magnificently well." 
Chambers & Partners
"Simon Cridland is brilliant in front of panels, has a flair for the minutiae of cases and always fights his corner for his client. He is particularly known for his work defending medical professionals, and also has significant experience in judicial reviews of disciplinary committee decisions."
Chambers & Partners
"Has made a name for himself representing healthcare practitioners before professional bodies. One client was very impressed with his approach at an Interim Orders Committee Hearing before the GDC. He immediately picked out the weak points of the GDC's evidence at short notice." 
Chambers & Partners 
"A thorough lawyer who is doing well on the dental front."
Chambers & Partners