Public & Administrative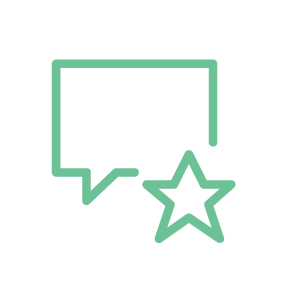 "A responsible lawyer with a growing reputation."
The Legal 500
Sarah Simcock acting for police force in judicial review claim by victim of racially aggravated assault where it is alleged that the police force had improperly influenced the CPS not to prosecute the suspected offender.
Experience & expertise
Sarah's public law practice encompasses aspects of her police law practice, medical and Court of Protection practice and in relation to inquests and public inquiries. Her diverse and wide-ranging work makes her extremely versatile, both as an adviser and advocate.
Sarah has acted for police forces as well as different government and statutory bodies and prisons in cases of judicial review and human rights claims for false imprisonment arising out of challenges to detention or treatment whilst detained or breach of Articles 2, 5, 6 and 8 ECHR. She has also advised and acted in a variety of judicial review proceedings including those arising out of police forces' application of the police pensions regulations and unsatisfactory attendance and performance procedures as well as in relation to decisions not to prosecute suspected offenders. Sarah recently advised a police force in the judicial review claim of a victim of a sexual assault where it was alleged that the police force had improperly taken no further action against the suspected offender.
Sarah has advised in cases in relation to judicial review of coroners' decisions such as in the mis-application of the law of causation in a coronial context and in relation to whether there have been errors of law in the returning of a particular conclusion or in leaving such a conclusion to a jury and upon complex issues of disclosure and public interest immunity.
In her Court of Protection work often issues of public law arise in relation to jurisdiction and decisions made by public bodies in relation to allocation of resources for medical treatment and welfare decisions.
cases & work of note
Inquests arising from the deaths in the London Bridge and Borough Market terror attack (2019)
Acting for the London Ambulance Service. The inquest concerned eight victims who were killed in the attack that took place on London Bridge and in Borough Market on 3 June 2017. The London Ambulance Service, provided care and treatment at the scene to some of the deceased as well as the other victims of the attacks. The Coroner conducted a wide-ranging inquiry into how the deceased came by their deaths as well as the overall response of the emergency services, including the LAS, to the attack. The Chief Coroner, HHJ Lucraft KC, recorded determinations of unlawful killings in relation to each deceased along with narrative conclusions that reflected that the injuries of those who died were unsurvivable.  The Chief Coroner will consider whether to make a report to prevent future deaths in relation to potential improvements which could be made to systems and procedures to ensure the emergency response to such complex incidents is as effective as possible in the future.
Duckett (2018)
Representing the Local Authority in proceedings under the inherent jurisdiction of the High Court in relation to an 82 year old woman with dementia who retained capacity to make decisions about her welfare but was very vulnerable.  The case involved allegations of undue influence and abuse by her husband such that she was unable to exercise real and genuine consent to a package of care recommended by the Local Authority as necessary to keep her safe and meet her needs. The court granted a final injunction against her husband preventing him from interfering with the care package and from subjecting carers, local authority employees and his wife to abuse.
RB (2017)
Representing the applicant NHS Hospital Trust in an application in the High Court for declarations that it was lawful and in RB's best interests to undergo a surgical procedure to remove cancerous lesions from his face and undergo skin grafting to the area.  RB was a 78 year old man with a diagnosis of mixed learning disability, and who therefore lacked capacity to make decisions about his care and medical treatment.  The difficulty was how the risk that his non-compliance with treatment would be managed as RB tended to try to pick at the lesions and the success of skin-grafting depended on the grafts being undisturbed. The judge authorised further restrictions on RB's liberty including the use of medical mittens and approved the treatment.
MM v Commissioner of Police of the Metropolis (2017)
Advising police force in and drafting defence to claim under the Human Rights Act 1998 and Equality Act 2010 by victim of a racially aggravated assault where it was alleged that the police force had improperly influenced the CPS not to prosecute the suspected offender. This claim involves serious allegations against police officers and police civilian staff of racial discrimination against the Claimant. This case involved important issues of where responsibility lies as between the CPS and police force for decisions not to prosecute a suspected offender, as well as reputationally very damaging allegations of discrimination against the police force and individual officers and staff.
ST (2017 and 2018)
Representing a local authority in Court of Protection proceedings pursuant to s.21A Mental Capacity Act 2005.  ST was a 56 year old woman with a learning disability and complex physical health needs including relating to an atypical eating disorder.  She had resided at a care home since 2012 but had recently been objecting to remaining there.  The application related to determining ST's best interests in relation to residence and care and whether her current placement represented the least restrictive option for her such that her deprivation of liberty there was lawful given her objections.  An issue also arose as to whether the correct deprivation of liberty safeguards procedures had been properly followed in the past and whether there had been a previous unlawful deprivation of liberty such that ST was entitled to make a claim for damages under the Human Rights Act 1998.
FY v London Borough of Hackney and London Borough of Redbridge [2017]
Advising a local authority in a judicial review claim where it was alleged by the claimant, a woman severely injured in a suicide attempt and having complex care and support needs, that the local authority should have carried out a needs assessment under s.9 of the Care Act 2014 upon her being ready to be discharged from hospital into the community. There had been a dispute between two local authorities as to where she was ordinarily resident for the purposes of eligibility to receive care and support and therefore whose responsibility this was. The local authority accepted that it had a duty to carry out an assessment and then assess eligibility for care and support thereafter and arranged to carry out the assessment and consider urgent interim support in the meantime. The claim was therefore compromised and the hearing vacated by way of consent.
FY v Commissioner of Police of the Metropolis [2016]
Advising police force in judicial review claim of a victim of a sexual assault where it was alleged that the police force had improperly taken no further action against the suspected offender. Issues arose as to the correct application of force and national guidance to the particular facts of the case.
MM v Commissioner of Police of the Metropolis [2016]
Advising police force in and drafting response to judicial review claim by victim of a racially aggravated assault where it was alleged that the police force had improperly influenced the CPS not to prosecute the suspected offender. This claim involves serious allegations against police officers and police civilian staff of racial discrimination against the Claimant.
Sidwell v Police Medical Appeal Board [2015]
Junior counsel (led by John Beggs KC) successfully representing Derbyshire Constabulary in judicial review of decision of PMAB that the officer was not permanently disabled within the meaning of the Police Pensions Regulations. This claim involved complex issues of the correct interpretation of "medical condition" and the definition of "permanent disablement" under the   regulations.
Birmingham City Council v Sarfraz Riaz and others [2014]
Acting on behalf of West Midlands Police application for reporting restrictions order in injunction proceedings concerning child sex exploitation. This case involved novel civil injunction applications against men alleged to have been involved in child sexual exploitation but convicted thereof. The police force was involved in legal argument surrounding the complex balancing exercise to be undertaken when deciding whether to publish identities where there was possible risk to life, but where publication was in the public interest.
Campbell v Essex Police [2012]
Successfully acted for Essex Police in an appeal by way of case stated against court order to return firearms in circumstances of domestic violence. This case highlights the public protection role of the police in making decisions concerning those members of the public who are unfit to hold a firearms licence, the court being persuaded by Sarah's argument that a significant degree of deference to police discretion should be afforded by the court given their responsibility and expertise in the area.
52 inquests into 7/7 London bombings [2011]
Acting for the London Ambulance Service. This inquest comprised a wide-ranging inquiry into individual deaths, in particular the issue of survivability, whether those who were injured by the bomb blasts, but did not die immediately, could have been saved, perhaps by different or more timely action by the emergency services. Hallett LJ, sitting as coroner, came to conclusions that in all those cases where the person had succumbed to their injuries nothing could have been done to save them. Hallett LJ also made an in depth inquiry into the quality and nature of the emergency response generally with a view to making recommendations to prevent future deaths.
http://7julyinquests.independent.gov.uk/
Blick v Chief Constable of Northamptonshire Constabulary [2011]
Successfully defended judicial review of decision to disclose information on an Enhanced Criminal Records Certificate
Baha Mousa Public Inquiry [2010]
Junior counsel acting for team of soldiers in this public inquiry into the death of an Iraqi detained by British troops. The group comprised 15 individual soldiers who were in conflict with other witnesses in the inquiry due to allegations of assault or mistreatment of detainees amounting to torture made against them or because they themselves had made such allegations against others. The group also comprised an army lawyer who had been alleged to have expressly sanctioned in legal advice the use of 'stress positions' on detainees and also an army medic who was alleged to have been complicit with others in mistreatment of detainees contrary to his medical duties.
http://www.bahamousainquiry.org/
recommendations
"A responsible lawyer with a growing reputation."
The Legal 500

"An expert in healthcare law."
The Legal 500
"Specialises in coronial law."
The Legal 500