police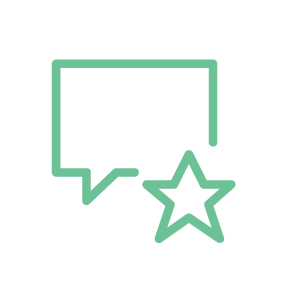 "She has a good practical approach and instils confidence in clients."
The Legal 500
Police officer to appeal dismissal following gross misconduct finding as a result of his children being taken into care. Sarah Simcock represents the police force.
Experience & expertise
Sarah's practice encompasses all aspects of police law.  Her diverse and wide-ranging work makes her extremely versatile, both as an adviser and advocate.
Civil Actions Involving the Police
Sarah advises and represents a significant number of police forces in a wide variety of civil actions. Sarah has advised and represented the police in cases involving false imprisonment, assault and malicious prosecution as well as misfeasance in public office. Often her cases involve serious allegations of neglect of duty, racial or disability discrimination or claims of negligence by police officers for example in the sphere of child protection or in dealing with vulnerable adults, others arise out of deaths in custody or deaths following police contact. She has acted in jury and judge alone trials and regularly appears in interim applications. She also has a particular interest in breach of confidentiality claims.
Sarah is currently advising a police force in the civil claim arising out of a death in custody as a result of the restraint of the deceased and his ingestion of drugs.
General Advisory
Sarah undertakes a wide variety of general advisory work, advising on such matters as implementation of operational policy and legislation as well as working relationships with other public bodies for example in relation to child protection and the protection of vulnerable adults. Sarah has a special interest in disclosure issues and public interest immunity applications and regularly advises and represents police forces in family or other civil proceedings. Sarah has advised in relation to public order policing, the use of entry and search powers and police use of the Mental Health Act 1983. She also advises on data protection matters.
Professional Misconduct
A significant part of Sarah's police practice involves disciplinary work.  Sarah regularly acts in police gross misconduct proceedings. These cases often concern the most serious conduct involving allegations of dishonesty, sexual impropriety, neglect of duty, discreditable conduct, breach of confidentiality or data protection and computer misuse. Sarah is experienced at dealing with the type of legal issues which arise in these cases including in relation to abuse of process, Art 8 rights to privacy, disclosure obligations and issues of public interest immunity. Sarah also has considerable experience in advising on evidence and in drafting of charges in gross misconduct cases. She also advises and acts for the IPCC. Sarah appears in the Police Appeals Tribunal and is representing a police force on an officer's appeal from a gross misconduct finding as a result of his children being taken into care as a result of his physical mistreatment of them having successfully obtained his dismissal at the initial hearing. Interesting legal argument arises concerning the correct interpretation of "behaviour" under the regulations where the force relied upon the care orders made by the family court as the "conduct" bringing discredit upon the force.
Judicial Review
Sarah has acted for police forces as well as different government and statutory bodies and prisons in cases of judicial review and human rights claims for false imprisonment arising out of challenges to detention or treatment whilst detained or breach of Articles 2, 5, 6 and 8 ECHR. She has also advised and acted in a variety of judicial review proceedings including those arising out of police forces' application of the police pensions regulations and unsatisfactory attendance and performance procedures as well as in relation to decisions not to prosecute suspected offenders. Sarah recently advised a police force in the judicial review claim of a victim of a sexual assault where it was alleged that the police force had improperly taken no further action against the suspected offender. Issues arose as to the correct application of force and national guidance to the particular facts of the case.
Inquests and Inquiries
Sarah has extensive experience of lengthy Art 2 jury inquests attracting publicity involving deaths in police and prison custody, involving force or restraint used by police officers or resulting from self-harm of the individual detained. Sarah has advised in cases where there have been interrelated misconduct issues and conflicts arising and in relation to judicial review of coroners' decisions.
Sarah also regularly acts in inquests where a death has occurred following contact with the police either as a result of an arrest or as a result of ongoing involvement with child protection issues or the protection of vulnerable adults. Sarah has often been involved in Art 2 inquests resulting from the death of a person detained in a psychiatric institution.
Sarah also has experience of representing other emergency services in inquests where the death has occurred following contact with the police as well as where fire and ambulance services have been involved. Sarah represented the London Ambulance Service in the 52 inquests into deaths as a result of the 7/7 London bombings and recently represented the London Fire Brigade in the inquest into the death of teenager due to drowning in canal following a police pursuit in Hackney. The fire brigade are the service responsible for rescues in water and the coroner's inquiry extended to their actions taken in attempting to find and rescue the teenager, the co-operation between emergency services on the day and guidance, policies and training available to firefighters concerning water rescue.
cases & work of note
Sarah's recent cases involve disciplinary hearings, including those where legal argument arises regarding abuse of process, Art 8 rights and disclosure or the correct interpretation of the regulations, judicial review claims involving a variety of types of decisions made by police forces, sensitive and complex inquests and advising in relation to a variety of civil claims, including those arising out of deaths in custody or involving discrimination.
Undercover Policing Inquiry January 2023 – ongoing
Second junior counsel to the Inquiry led by David Barr KC.  The Undercover Policing Inquiry was set up in 2015 to get to the truth about undercover policing across England and Wales since 1968 and provide recommendations for the future. The Inquiry is examining the activities of undercover police officers and the contribution undercover policing made to tackling crime, how it was and is supervised and regulated, and its effect on the individuals involved.
Inquests arising from the deaths in the London Bridge and Borough Market terror attack (2019)
Acting for the London Ambulance Service. The inquest concerned eight victims who were killed in the attack that took place on London Bridge and in Borough Market on 3 June 2017. The London Ambulance Service, provided care and treatment at the scene to some of the deceased as well as the other victims of the attacks. The Coroner conducted a wide-ranging inquiry into how the deceased came by their deaths as well as the overall response of the emergency services, including the LAS, to the attack. The Chief Coroner, HHJ Lucraft KC, recorded determinations of unlawful killings in relation to each deceased along with narrative conclusions that reflected that the injuries of those who died were unsurvivable.  The Chief Coroner will consider whether to make a report to prevent future deaths in relation to potential improvements which could be made to systems and procedures to ensure the emergency response to such complex incidents is as effective as possible in the future.
PC Matthew Duffy (2017)
Representing Bedfordshire Police in gross misconduct proceedings involving allegations of discreditable conduct against the officer.  Police officers were called to attend PC Duffy's home as a result of a 999 call from his partner.  On their attendance he was drunk and when asked to leave his property to prevent a breach of the peace he became obstructive and refused.  He was therefore arrested.  The Panel found that he had breached the Standards of Professional Behaviour in relation to discreditable conduct and that he was guilty of gross misconduct.  PC Duffy put forward mitigation and argued he should not be dismissed.  The Panel decided to dismiss PC Duffy without notice.
Daniel Maynard Deceased (2017)
Representing the Metropolitan Police at an Art 2 inquest into the death of a young man which was self-inflicted following his release from police custody.  The deceased had mental health issues and had sought help from mental health services.  The inquest examined the systems in place and the risk assessment and medical assessment process whilst the deceased was in custody and immediately before he was released, as well as the sharing of information between medical services and the police.  The Coroner reached a narrative conclusion finding that stress of arrest and his perceived consequences of arrest caused a relapse in his mental state, but made no criticisms of police actions.
PC Burgess (2017)
Representing Hampshire Police in a Police Appeal Tribunal hearing where the officer appealed against a finding of gross misconduct for a breach of the Standards of Professional Behaviour in relation to (1) sex whilst on duty in police uniform, (2) carrying out a sexual act at a police station in police uniform but off duty and (3) racist abuse of a member of the public.  The officer claimed that the findings were unreasonable and also that proceedings should not have gone ahead whilst his criminal trial in relation to different allegations involving sexual misconduct in relation to members of the public was outstanding as the misconduct findings were prejudicial.  The Panel acceded to an adjournment application by the officer pending his Crown Court trial when the PAT hearing would then proceed.
PS SD (2017)
Advising and drafting charges in gross misconduct proceedings in which it is alleged that the officer breached the Standards of Professional Behaviour in relation to Authority, Respect and Courtesy by sending an inappropriate email to a colleague and also by following her in an unmarked police vehicle whilst she was driving her own vehicle which behaviour she found to be intimidating, the context being she had made complaints about him as her Sergeant.  This case involved complicated matters of disclosure and presentation of the case as the original allegations made were much wider and the investigation therefore considered matters which were not ultimately proceeded with.  There was a difficult balancing exercise of ensuring the evidence was presented without undue prejudice but so as to properly evidence the Appropriate Authority's case.
PC CF (2016)
Junior counsel (led by Sarah Clarke) representing Thames Valley Police in gross misconduct proceedings involving allegations of the officer dishonestly misrepresenting his back injury to the force and remaining off sick when he was in fact fit for work. Complex issues relating the legality of covert surveillance, the officer's Art 8 rights and disclosure arose in this case.
FY v Commissioner of Police of the Metropolis [2016]
Advising police force in judicial review claim of a victim of a sexual assault where it was alleged that the police force had improperly taken no further action against the suspected offender. Issues arose as to the correct application of force and national guidance to the particular facts of the case.
Inquest into the death of Jack Susianta [2016]
Representing the London Fire Brigade in inquest into the death of teenager due to drowning in canal following police pursuit in Hackney. The fire brigade are the service responsible for rescues in water and the coroner's inquiry extended to their actions taken in attempting to find and rescue Jack, the co- operation between emergency services on the day and guidance, policies and training available to firefighters concerning water rescue.
PC VM (2016)
Successfully presenting on behalf of the British Transport Police in gross misconduct proceedings arising out of allegations of discredit brought upon the force by the officer's children having been taken permanently into care due to his physical mistreatment of them. Interesting legal argument arose concerning the correct interpretation of "behaviour" under the regulations where the force relied upon the care orders made by the family court as the conduct bringing discredit upon the force. The officer is appealing his dismissal to the Police Appeals Tribunal.
MM v Commissioner of Police of the Metropolis [2016]
Advising police force in and drafting response to judicial review claim by victim of a racially aggravated assault where it was alleged that the police force had improperly influenced the CPS not to prosecute the suspected offender. This claim involves serious allegations against police officers and police civilian staff of racial discrimination against the Claimant.
Sousse Inquests (2016)
Acting on behalf of Metropolitan Police Service in pre-inquest hearings in relation to deaths of British tourists as a result of a terrorist attack at a holiday resort in Sousse, Tunisia (covering Claire Watson's absence). The pre-inquest hearings were to deal with complicated matters of scope of the inquiry and disclosure to IP's in these very high profile set of inquests due to be heard in 2017.
Sidwell v Police Medical Appeal Board (2015)
Junior counsel (led by John Beggs KC) successfully representing Derbyshire Constabulary in judicial review of decision of PMAB that the officer was not permanently disabled within the meaning of the Police Pensions Regulations. This claim involved complex issues of the correct interpretation of "medical condition" and the definition of "permanent disablement" under the   regulations.
Inquest into death of Habib-Ullah [2015]
Acting on behalf of Thames Valley Police in month long complex inquest into death in police custody due to restraint and ingestion of drugs. The coroner conducted an in depth inquiry into individual police officer's actions in the restraint but also into the available guidance, policies and training to police officers from the force concerning restraint, searching of someone's mouth and provision of first aid.
Birmingham City Council v Sarfraz Riaz and others (2014)
Acting on behalf of West Midlands Police application for reporting restrictions order in injunction proceedings concerning child sex exploitation. This case involved novel civil injunction applications against men alleged to have been involved in child sexual exploitation but convicted thereof. The police force was involved in legal argument surrounding the complex balancing exercise to be undertaken when deciding whether to publish identities where there was possible risk to life, but where publication was in the public interest.
In Amenas (2014)
Acting on behalf of Metropolitan Police Service in pre-inquest review hearings in relation to multiple deaths as a result of a terrorist attack on the In Amenas gas field in Algeria (covering Claire Watson's absence). The pre-inquest hearings were to deal with complicated matters of scope of the inquiry and disclosure to IP's in these very high profile set of inquests heard in 2015.
DS BB (2014)
Representing the IPCC in gross misconduct proceedings in relation to officer failing to investigate a rape allegation and failing to review the log detailing the allegation. This case occurred against a complex factual background of the alleged mis-classifying and therefore under-reporting of rape allegations as physical assaults in the Sapphire Unit or not as crimes at all in order to present crime figures in a more positive light. The IPCC had conducted a wide-ranging investigation and since that time the Sapphire Unit has been dissolved.
PC CD (2014)
Successfully presenting gross misconduct proceedings for Thames Valley Police in relation to inappropriate sexual relationship with a domestic violence victim. This case concerned the abuse of the officer's position of trust and authority with a vulnerable member of the public. The officer and the victim had denied any inappropriate relationship but the Panel found the matter proved on the basis of other evidence called.
Muthiah Deceased (2014)
Acting on behalf of the London Fire Brigade in inquest in relation to death of a man in a house fire caused by a fridge freezer. The Senior Coroner conducted an in depth inquiry into the knowledge of the relevant company as to the safety of its product at the relevant time. The LFB assisted with factual evidence of their dealings with the relevant bodies concerning histories of fires with these products and also with considerable technical expertise from the specialist fire investigators as to the particular causes of these fires.
Insp DE and PC SW (2014)
Successfully presenting gross misconduct proceedings for Dyfed Powys Police in relation to sexual acts carried out on duty between two police officers.
Schroeder Deceased (2014)
Acting on behalf of Metropolitan Police Service in Art. 2 inquest in relation to death of man in police detention as a result of sickle cell disease. This case involved complex causation evidence relating to the interplay between various factors in the death, including restraint by police officers. The Coroner praised police efforts in dealing with a deterioration in his medical condition and no criticism was made of any police action.
Former Police Constable HH (2013)
Successfully acted for Metropolitan Police Commissioner in Police Appeals Tribunal relating to disciplinary findings of sexual misconduct with colleagues.
Campbell v Essex Police (2012)
Successfully acted for Essex Police in an appeal by way of case stated against court order to return firearms in circumstances of domestic violence. This case highlights the public protection role of the police in making decisions concerning those members of the public who are unfit to hold a firearms licence, the court being persuaded by Sarah's argument that a significant degree of deference to police discretion should be afforded by the court given their responsibility and expertise in the area.
52 inquests into 7/7 London bombings [2011]
Acting for the London Ambulance Service. This inquest comprised a wide-ranging inquiry into individual deaths, in particular the issue of survivability, whether those who were injured by the bomb blasts, but did not die immediately, could have been saved, perhaps by different or more timely action by the emergency services. Hallett LJ, sitting as coroner, came to conclusions that in all those cases where the person had succumbed to their injuries nothing could have been done to save them. Hallett LJ also made an in depth inquiry into the quality and nature of the emergency response generally with a view to making recommendations to prevent future deaths. http://7julyinquests.independent.gov.uk/
Blick v Chief Constable of Northamptonshire Constabulary (2011)
Successfully defended judicial review of police decision to disclose information on an Enhanced Criminal Records Certificate.
Baha Mousa Public Inquiry [2010]
Junior counsel acting for team of soldiers in this public inquiry into the death of an Iraqi detained by British troops. The group comprised 15 individual soldiers who were in conflict with other witnesses in the inquiry due to allegations of assault or mistreatment of detainees amounting to torture made against them or because they themselves had made such allegations against others. The group also comprised an army lawyer who had been alleged to have expressly sanctioned in legal advice the use of 'stress positions' on detainees and also an army medic who was alleged to have been complicit with others in mistreatment of detainees contrary to his medical duties.
http://www.bahamousainquiry.org/
recommendations
"Sarah is very client-friendly and grasps evidences easily."
Chambers & Partners
"A delightful advocate and a very solid lawyer."
Chambers & Partners
"She is an excellent barrister for handling difficult matters sensitively."
Chambers & Partners
"She has very sound judgement and has very good foresight."
Chambers & Partners
'Her work includes Article 2 inquests and misconduct cases.'
The Legal 500
"She has really good judgement and is very accurate in her analysis."
Chambers & Partners
"She is no-nonsense, very diligent and someone who knows the papers backwards."
Chambers & Partners

"She is a charismatic presence in court, but also displays that seriousness and modesty which encourages judges and juries to trust her."
Chambers & Partners
"Measured, calm and impressive." 
Chambers & Partners
"Specialises in coronial law."
The Legal 500
"Sarah Simcock, who has a broad level of experience, is well prepared and provides sound advice. Able to think on her feet under pressure."
Chambers & Partners
"Sarah Simcock's recent work highlights include acting for the London Ambulance Service in the inquest into the July 7th London bombings, as well as acting in a number of high-profile inquests involving deaths in police and prison custody."
Chambers & Partners
"Sarah Simcock is a recommended specialist and a rising name in police law."
Chambers & Partners