Clinical Negligence & Healthcare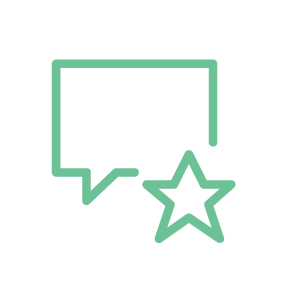 "His attention to detail is excellent, he's extremely knowledgeable and is a very good advocate."
"Formidable in negotiations – a very good person to have fighting your corner."
Chambers & Partners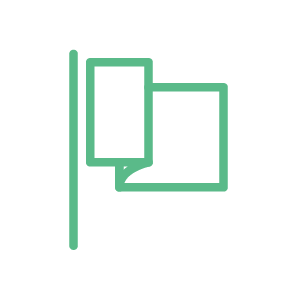 In the case of Harris v Johnston, Neil made a number of criticisms of the other side's expert following cross examination, which the Judge noted were all "well founded" and concluded that she was not prepared to rely on his evidence.
experience & expertise
Neil is recommended as a leading junior in this field by both Chambers & Partners and Legal 500 and was shortlisted as Clinical Negligence Junior of the Year 2021 at the Chambers Bar Awards.  Chambers & Partners summarises the scope of his practice as follows: "handles the full array of clinical negligence cases, and is regularly sought out to undertake matters of the highest value, such as spinal cord injury claims or catastrophic brain injury cases."
Neil also has particular expertise in legally or technically complex and unusual cases requiring exceptionally detailed analysis or lateral thinking, and in dealing with financially complex quantum claims involving difficult issues relating to care, loss of earnings and pension losses.
Cases & work of note
Neil has been and is currently instructed in a number of complex and high value clinical negligence cases.
These include representing the Claimant in a birth injury claim with damages claimed at over £6 million and acting for a Surgeon in complex contribution claim brought by a hospital which was also valued at in excess of £6 million.
He recently acted for the successful Defendant in the hugely significant Supreme Court case of Khan v Meadows [2021] UKSC Civ 152 in relation to the scope of a doctor's duty.
He also acted for the Defendant in the important test case of Hughes v Rattan [2021] EWHC 2032 (QB) which considered the issues of vicarious liability and non-delegable duty in relation to owners of dental practices.
He has considerable experience of birth injury claims, and was instructed in the case of Wells and Smith v University Hospital Southampton NHS Foundation Trust [2015] EWHC 2376 (QB), which determined whether a mother whose baby died soon after delivery should be treated as a primary victim.
He acted for the Defendant Trust in a high value quantum only claim which went to trial and for a General Practitioner in relation to an alleged failure to diagnose an acute intracranial event, resulting in a stroke. Following Neil's detailed cross examination of the Claimant's factual and expert witnesses the Judge dismissed the claim in its entirety.
He obtained judgment for the Defendant in Harris v Johnston [2016] EWHC 3193 (QB) in which his cross examination of the Claimant's expert led the Judge to conclude that she could not rely on his evidence, and as a result all allegations of negligence were dismissed.
recommendations
"Neil is brilliant with paperwork and complex issues."
Chambers & Partners
"Neil is very intelligent and a good tactician. He impresses both experts and clients."
Chambers & Partners
"A robust negotiator –  you would want him fighting in your corner.."
Chambers & Partners
"He is a detailed person so you can really trust his advice and be certain that he's looked at everything – nothing will be missed if he is on the case. He's clear, logical and robust."
Chambers & Partners
"His attention to detail is excellent, he's extremely knowledgeable and is a very good advocate."
Chambers & Partners
"Formidable in negotiations – a very good person to have fighting your corner."
Chambers & Partners
'Amazingly quick in responding substantively to arguments raised for the first time'
The Legal 500
"He is very articulate, bright and excels himself in round table meetings."
Chambers & Partners
"Clients are always left feeling satisfied by his approach because he is so thorough with his investigations."
Chambers & Partners
"Neil is just an extraordinary barrister with an incredible mind."
Chambers & Partners
'A fearsome negotiator who has dealt with very high-value cases'
The Legal 500
"He is a powerful advocate and court performer."
Chambers & Partners

"He is a rising star in his field and good both on paper and on his feet. I was against him recently in a trial and thought he was conspicuously fair and decent."
Chambers & Partners 
"He's extremely mature and he's single-minded in his approach – he never loses sight of the end goal but can adapt to situations, depending on what is thrown at him."
Chambers & Partners
"He has a very strong grasp of this area, and is a pleasure to work with." 
The Legal 500 
"Maintains his position as a well-regarded barrister in the clinical negligence market. He is appreciated in particular for his effectiveness in trial advocacy. An impressively tough negotiator. He has a very good grasp of his cases, and is a safe pair of hands." 
Chambers & Partners 
"He is an excellent advocate, who is always approachable."
The Legal 500 
"Neil Davy has impressed with his capabilities in inquests and clinical negligence cases. He is brilliant with paperwork and excellent at complex, unusual cases which require lateral thinking." 
Chambers & Partners
"Peers predict big things for Neil Davy, who continues to have an impressive caseload of high-value claims."  
Chambers & Partners
"Neil Davy is singled out by interviewees as one to watch. He is gaining a great deal of experience across the full spectrum of clinical negligence work, and is already very highly rated by clients."
Chambers & Partners
"Neil Davy, is considered to be reliable counsel. Davy also handles a quota of information work."
Chambers & Partners