Clinical Negligence & Healthcare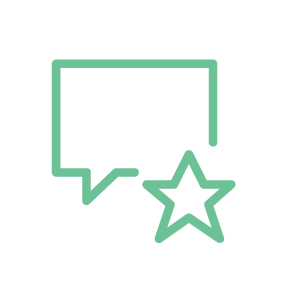 "He is robust in maintaining his position, and willing to stand firm in negotiations and at trial."
The Legal 500
In the recent case of Harris v Johnston, Neil made a number of criticisms of the other side's expert following cross examination, which the Judge noted were all "well founded" and concluded that she was not prepared to rely on his evidence.
experience & expertise
Neil is recommended as a leading junior in this field by both Chambers & Partners and Legal 500. Chambers & Partners summarises the scope of his practice as follows: "handles the full array of clinical negligence cases, and has a particular specialism in complex dental cases. He is regularly sought out to undertake matters of the highest value, such as spinal cord injury claims or catastrophic brain injury cases."
Neil also has particular expertise in dealing with financially complex quantum claims involving difficult issues relating to care, loss of earnings and pension losses.
Cases & work of note
Neil has been and is currently instructed in a number of complex and high value clinical negligence cases.
These include representing the Claimant in a birth injury claim with damages claimed at over £6 million and acting for a Surgeon in complex contribution claim brought by a hospital which was also valued at in excess of £6million.
He has considerable experience of birth injury claims, and was instructed in the case of Wells and Smith v University Hospital Southampton NHS Foundation Trust [2015] EWHC 2376 (QB), which determined whether a mother whose baby died soon after delivery should be treated as a primary victim.
He recently acted for the Defendant Trust in a high value quantum only claim which went to trial and for a General Practitioner in relation to an alleged failure to diagnose an acute intracranial event, resulting in a stroke. Following Neil's detailed cross examination of the Claimant's factual and expert witnesses the Judge dismissed the claim in its entirety.
Most recently he obtained judgment for the defendant in Harris v Johnston [2016] EWHC 3193 (QB) in which Neil's cross examination of the Claimant's expert led the Judge to conclude that she could not rely on his evidence, and as a result all allegations of negligence were dismissed.
He also appeared in the Court of Appeal in the case of Steele v Mooney [2005] The Times 15 February 2005 in relation to the service of a claim form.
recommendations
"He is a powerful advocate and court performer."
Chambers & Partners

"He is a rising star in his field and good both on paper and on his feet. I was against him recently in a trial and thought he was conspicuously fair and decent."
Chambers & Partners 
"He's extremely mature and he's single-minded in his approach – he never loses sight of the end goal but can adapt to situations, depending on what is thrown at him."
Chambers & Partners
"He has a very strong grasp of this area, and is a pleasure to work with." 
The Legal 500 
"Maintains his position as a well-regarded barrister in the clinical negligence market. He is appreciated in particular for his effectiveness in trial advocacy. An impressively tough negotiator. He has a very good grasp of his cases, and is a safe pair of hands." 
Chambers & Partners 
"He is an excellent advocate, who is always approachable."
The Legal 500 
"Neil Davy has impressed with his capabilities in inquests and clinical negligence cases. He is brilliant with paperwork and excellent at complex, unusual cases which require lateral thinking." 
Chambers & Partners
"Peers predict big things for Neil Davy, who continues to have an impressive caseload of high-value claims."  
Chambers & Partners
"Neil Davy is singled out by interviewees as one to watch. He is gaining a great deal of experience across the full spectrum of clinical negligence work, and is already very highly rated by clients."
Chambers & Partners
"Neil Davy, is considered to be reliable counsel. Davy also handles a quota of information work."
Chambers & Partners