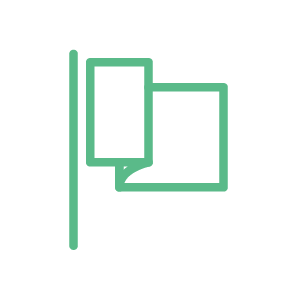 Appointed Deputy High Court Judge 2023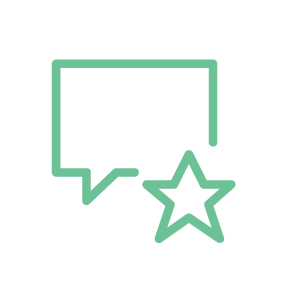 "She is immensely knowledgeable and very down to earth."
Chambers & Partners
EXPERIENCE & EXPERTISE
Nageena covers all aspects of health and social care, NHS and private care arrangements, funding disputes between public bodies, NHS continuing healthcare, mental health, coronial decisions, school exclusions, special educational need disputes, school or hospital closures, discrimination claims, breach of the Equality Act and human rights, drug priorities and rationing of public services. Her knowledge of public law has extended to other areas of administrative law, including challenging decisions of local authorities and the police force not to utilise powers available to them to remove protesters from the highway, and cases where there was a failure to engage in proper consultation by the police before rationing services.
REcent Cases and work of note
University Hospitals of North Midlands NHS Trust -v- Lord Jonathan Hamilton Pheonix & Susan Pheonix [2022] HHJ Williams sitting as a Deputy High Court Judge (Business & Property Courts Birmingham District Registry): acted for the hospital Trust in an application under the inherent jurisdiction; successfully argued the Trust should be permitted to make arrangements for the proper disposal of the body of the deceased which had remained in its mortuary for over a year. Impasse between the executors who wished for there to be an inquest despite the Coroner having issued a Form 100A for the death to be registered without the need for a post mortem or inquest, as the medical cause of death was natural causes.
North Yorkshire County Council v CM, MF, NHSE, CNTW Trust, Southern Health NHS FT, Secretary of State for Health, MF (through her Guardian) [2022] EWHC 27 (Fam) Knowles J: acted for the child (MF). Application under the inherent jurisdiction to authorise the deprivation of MF's liberty at an unregistered placement in the interim but submissions made regarding delays and need for an urgent tier 4 bed in a medium secure unit. The court noting the steps taken and need for swift resolution urged on the public bodies in the proceedings were able to bring about the provision of a suitable mental health placement.
Birmingham Women's and Children's NHS Foundation Trust -v- J (represented by the Children's Guardian CAFCASS), & Ors. [2022] EWHC Family Division Hayden J Child SMT case: acted for the Trust. Application for a declaration that it was in J's best interests for her not to be given mechanical or invasive ventilatory support at home or in hospital and for "ceilings of treatment" to be put in place, where J suffered from a progressively deteriorating rare genetic condition with no prospect of recovery. Religious and cultural views of the family taken into account but not determinative.
University Hospitals North Midlands NHS Trust -v- Child X (CAFCASS Legal) & R (father) [2022] EWHC Family Division MacDonald J October 2022. Child SMT case: acted for the Trust out of hours application; obtained order authorising blood transfusions to 8 year old child to treat deranged haemoglobin levels, which were compromising his ability to counter his sepsis and severe flu infection, with serious risk of further clinical deterioration and death. The treatment was opposed father (R) on the grounds of his religious convictions (Jehovah's witness) and an alleged earlier allergic reaction but no evidence was provided in support.
Birmingham Women's and Children's NHS Foundation Trust v J [2022] EWHC 2595 (Fam) Child welfare case: acted for the applicant seeking an order for ceilings of treatment and who suffered from a rare terminal neuro-degenerative genetic condition, and in child's best interests not to be given mechanical or invasive ventilatory but to receive support a palliative care plan.
Mina Rayat (on behalf of herself & as administrator of the estate of Brandon Rayat (deceased) and on behalf of his dependents -v- Leicestershire Partnership  NHS Trust [2022]: acted for the claimant in a civil claim (clinical negligence claim including alleged breaches under the HRA and interference with Article 8 ECHR convention rights. This claim arose following the death (suicide) of a 15 year old boy (BH) where the inquest identified failings by the Trust to provide adequate mental health care. BH was not attending school, being an apparent victim of cyber bullying. His article 8 rights were infringed and as a result of the admitted negligence, there was a failure by the Trust to have proper regard to their operational duties under art 2 to provide BH with mental health treatment when they knew or ought to have known of the risk of serious harm to BH including death.
Staffordshire County Council v Q (by his litigation friend the OS) [2022] EWCOP HHJ Harris sitting as a s9 Judge: an application which commenced under the inherent jurisdiction whilst Q was under 18. Q considered to be highly dangerous and a serious sexual and physical risk to children. On reaching the age of majority, further assessment revealed Q lacked capacity in a number of domains and orders were granted in the COP depriving him of his liberty.
Master Rudi Archibald (by his parents and litigation friends, Mr S Archibald and Mrs H Archibald) v East Sussex County Council (1) and Great Ormond Street Hospital for Children NHS Foundation Trust (2) [2021]: represented GOSH Trust Board in an Equality Act claim brought against then for failure in provision of services, direct and indirect discrimination, additional allegations of misrepresentation by asserting factitious illness, harassment, victimisation,  and concurrent litigation including a judicial review claim. The claimants sought declaratory relief, damages and costs. Advised GOSH that procedural and/or tactical defences were available including limitation and failure of service of proceedings, which succeeded in extinguishing the claim.
R (on the application of JE) v Coventry & Warwickshire Partnership NHS Trust (deft) & NHS Warwickshire North CCG (IP) and Rugby CCG (IP) [2021]: judicial review and interim injunction to progress transfer of a patient to a lower secure unit. The application was successfully resisted on the grounds that a First-Tier tribunal hearing was anticipated and therefore judicial review inappropriate because alternative remedies were available.
Derby City Council v BA and others (SoS for Education & anor) & other cases [2021] EWHC 2931 (Fam) MacDonald J: acted for a child in this series of test cases which concerned the use of the inherent jurisdiction and whether the court was permitted to authorise deprivation of liberty of children in placements prohibited by the terms of the statutory scheme (as amended by the Care Planning, Placement and Case Review (England) (Amendment) Regulations 2021), subject to the Practice Guidance: Placements in unregistered children's homes in England or unregistered care home services in Wales. Further consideration of whether  it remained open to the court (following the Supreme Court in Re T) to exercise inherent jurisdiction where a placement will not or cannot comply with the Practice Guidance.
Re PZ (a child) [2021] EWHC 2294 (Fam) Theis J Child SMT case: acted for the Trust in this highly sensitive case concerning the withdrawal of life sustaining treatment and for a palliative care regime to be implemented for a baby with a terminal genetic disorder in a neonatal intensive care unit since birth. The parents resisted the application on the grounds of their religious faith. Whilst acknowledging the importance of faith, given the extremely poor prognosis and futility of treatment, the court granted the orders in PZ's best interests.
Re PZ [2021] EWCA Court of Appeal Moylan LJ King LJ Davies LJ: acted for the Trust in an appeal brought by the parents of child PZ. The appeal was unsuccessful and the order obtained at first instance by the Trust was upheld.
NHS Foundation Trust v DG (by his litigation friend, the Official Solicitor) and another [2021] EWHC 163 (Fam) Hayden J Child SMT case: acted on behalf of the Official Solicitor who stepped in to assist the court) and obtained a declaration that it was lawful and in the best interests of the child to discontinue mechanical ventilation. Orders under Section 14A of the Births and Deaths Registration Act 1953 to re-register birth; applications and declaration of parentage pursuant to  ss.55A, 56 (4) & 58 of the Family Law Act 1986 and section 20 of Family Law Reform Act 1969 to reflect child's parentage and Article 8 rights.
Birmingham Women's and Children's NHS Foundation Trust v JB [2020] EWHC 2595 (Fam) Hayden J: acted for the Trust. Successful application involving 12-year old who acquired a severe brain injury for a declaration sanctioning the withdrawal of intensive care. P found with a ligature around his neck but did not fulfill the criteria for brain stem death; prospects for P's life were futile the court held that a meaningful assessment of a child's best interests requires a conscientious survey of the wide canvas of their life, including views of parents regarding faith, culture, and although important, they are never a determinative factor.
Staffordshire County Council -v- Palmer [2019] EWFC B35: committal proceedings for repeated breach of injunctive orders in the Court of Protection resulting in incarceration of the offender.
McMeekin v SoS for Health, MoJ, Notts Healthcare NHS Trust, NHSE [2018] Court of Appeal: represented the Trust in a conjoined criminal appeal and judicial review in the Court of Appeal: whether Equality duties, and Articles 3 and/or 8 breached in prison healthcare.
Dudley MBC v Shaun Hill [2018] EWHC 2323 (Fam) HHJ Rowland: committal proceedings under COPR 2017. Acted for the local authority seeking committal for repeated breaches of the injunctive orders. The respondent was imprisoned for 4 months. The case reviewed the law on evidential threshold and procedural requirements.
IH (Observance of Muslim Practice) [2017] EWCOP 9 Cobb J: acted for the local authority in respect of an application which concerned to what extent it was in IH's best interests for him to be supported to practice actively Islamic customs and practices. This judgment provides clear guidance for Muslim families and lawyers.
Re SW [2017] EWCOP 7 Munby P: acted for the Human Tissue Authority (HTA) successfully resisting an application for permission to carry out an allogeneic bone marrow transplant in a patient suffering from multiple myeloma. Successfully argued that the court had no jurisdiction or power to exempt anyone from the statutory scheme under the Human Tissue Act 2004 and The Human Tissue Act 2004 (Persons who Lack Capacity to Consent and Transplants) Regulations 2006 with which Munby P agreed. Also obtained a costs order (over £7K) on the basis that the application was totally without merit, misconceived and vexatious.
North Tees & Hartlepool NHS Foundation Trust v NMH (by his litigation friend, the OS) [2018] Hayden J: instructed by the Official Solicitor on behalf of NMH, a 30-year-old refugee under the Vulnerable Person Resettlement Program who lacked capacity due to a traumatic brain injury. He required extensive dental treatment under GA. NMH's care was complicated by reason of him enduring and witnessing torture in Syria and Lebanon including extraction of teeth and killing of some of his family.
R on the application of Bhembe v Nottingham City Council [2018]: leading counsel on this test case which concerned whether there was a statutory duty or power in the Care Act 2014 which required a local authority to provide a litigation friend to an incapacitous adult in an appeal in the FTT. The Tribunal rules committee amended the rules to allow funding of a litigation friend.
R (otao) AR and BR v The Governing Body of X school and the London Borough of Hackney [2017]: represented the school resisting a judicial review which alleged unlawful or unreasonable exclusion of the claimants from X School. Having established that this was not an 'exclusions case' within the meaning of section 51A(1) of the Education Act 2002,  accompanying guidance Education Act 1996,  and the application of  Regulations Nageena successfully negotiated a compromise enabling proceedings to be dismissed by consent.
Secretary of State for Justice v Staffordshire County Council & Anor [2016] EWCA Civ 1317 Sir Terence Etherton MR, Beatson LJ and Elias LJ: acted for the local authority and successful in the Court of Appeal and High Court at first instance Staffordshire County Council v SRK (by his LF the OS), RK, IMTC & SSJ [2016] EWCOP 27, resisting the challenge against the decision of Charles J regarding state imputability in private care (paras.74-75: Nageena's submissions).
EC (by his litigation friend, the OS) and Worcestershire County Council (1) X Hospital (2) North Ayrshire Council (3) [2016] EWCOP 30 Baker J: acted for EC on the instruction of the Official Solicitor; determining the issue of Habitual Residence and Cross Border Jurisdiction.
Re FD (Inherent Jurisdiction: Power of Arrest) [2016] EWHC 2358 (Fam) HHJ Bellamy Represented the local authority in inherent jurisdiction proceedings. The Judge held that it could not attach a power of arrest but granted the injunction.
R v The Queen (on the application of Nicola Wiggins) v H.M. Assistant Coroner for Nottinghamshire & Governor of HMP Ranby [2015] All ER (D) Divisional Court Davies LJ, Ouseley J: successfully represented the Coroner in this judicial review relating to decisions as to scope and the test of causation and in the Court of Appeal (civil division) 2016/0002. Permission to appeal was refused by Burnett LJ on the papers and by Rafferty LJ following an oral permission hearing.
Nottingham City Council v The Chief Constable of Nottinghamshire Police and Police and Crime Commissioner for Nottinghamshire (interested party) [2016]: acted for the local authority in a proposed judicial review challenge brought by the Council challenging the decision to disband the City Division of the Police force. Nageena drafted a detailed letter of claim outlining the failure of consultation and/or breach of a legitimate expectation to consult, and/or non-compliance with duty under the Equality Act 2010 which led to reconsideration of the decision.
In the Court of Appeal (civil division) 2016/0002: R v The Queen (on the application of Nicola Wiggins) v H.M. Assistant Coroner for Nottinghamshire & Governor of HMP Ranby [2015] All ER (D).Divisional Court Davies LJ Ouseley J: represented the Coroner in this judicial review and successfully resisted claims relating to decisions as to jury directions, causation and adjournment.
R (on the application of) Newman v D&P legal LLP, NHS Commissioning Board, Secretary of State for Health, Lord Saatchi [2015] CO/1708/2015 Newton: this judicial review challenge alleged that the NHS commissioning policy was unlawful in that it prevented the provision of an allogenic (donor) transplant for patients diagnosed with multiple myeloma. Nageena successfully resisted the claim on the grounds that the claimant had no standing and had misunderstood the policy in any event.
Wolverhampton City Council v (1) RKS (2) MSS (by his litigation friend, the Official Solicitor) and the BCP NHS Foundation Trust [2015] HHJ Cardinal: instructed via the Official Solicitor; issues included sufficiency of expert evidence in relation to capacity to marry, sexual relations and contraception and a Forced Marriage Protection Order was successfully obtained.
R (on the application of D) v Cardiff City Council v Cardiff and Vales University Health Board [2015], His Honour Judge Jarman KC: successfully defended a Welsh Local Health Board in relation to a claim that it had unlawfully restricted access to primary health care services alleging breaches of Articles 3 and 8 of the ECHR and discrimination against the Claimant under the Equality Act 2010.
Staffordshire CC v Lisa Flaherty  [2013] HHJ Hindley sitting as a Deputy High Court Judge: instructed by the local authority seeking closure of a residential home. Overlapping judicial review claim alleging lack of consultation. Successfully argued that the CoP should make a best declaration immediately to move P and that the JR claim was unmeritorious. The Judge made declarations in favour of the local authority and dismissed the JR proceedings.
A Local Authority v (1) Mrs A (by her litigation friend, OS)(2) Mr A [2013] King J: represented the local authority and was successful in a public interest immunity application concerning non-disclosure of closed documentation in CoP proceedings.
Stoke City Council v Maddocks (2013) EWHC B31 (COP) [2012] MHLO 111 HHJ: Cardinal Injunctive relief sought due to frequent and flagrant breaches by WM resulting in contempt proceedings and imprisonment. This led to a practice direction in respect of contempt proceedings in the CoP (Munby LJ).
R (on the application of Ruth Whapples) v Birmingham Cross City Clinical Commissioning Group & The Secretary of State for Health [2014] EWHC 2647(Admin) Sales J: Nageena was junior counsel (led by David Lock KC) representing the claimant with quadriplegia. The issue was whether the defendant CCG had an obligation under section 3 of the National Health Service Act 2006 to provide her with accommodation, as part of the health care package with reference to the continuing healthcare provisions and framework.
Emmanuel v (1) South Gloucestershire Primary Care Trust (2) Family Health Services Appeal Authority [2009] EWHC 3260 (Admin) QBD (Admin) HHJ Pearl: case concerning improper conduct between doctor and patient and removal from performers list. High Court statutory appeal giving rise to guidance on approach to consideration of hearsay evidence.