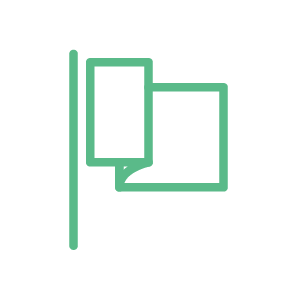 Assistant Coroner (2017)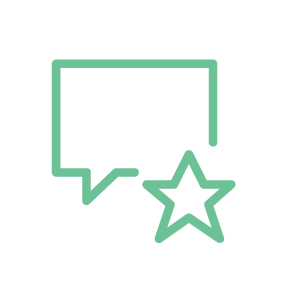 "She is immensely knowledgeable and very down to earth."
Chambers & Partners 2023
Cases and work of note
Cases include domestic homicide,  the Birmingham Pub bombings deaths in custody and psychiatric settings, accidents at work (RIDDOR), deaths due to clinical failings, and child deaths. She has advised and represented coroners (and other parties) in related judicial review and fiat claims.
Other recent inquest work includes:
Inquest into the death of Ryan Lowry [2023] Stockport Coroner's Court: High profile inquest involving of an axe attack and murder of Ryan, by his cousin following deterioration of  his mental health. Acted for the community mental health services responsible for the cousin's monitoring and treatment. Initial arguments on scope successful in narrowing issues with similar narrowing of relevant causative matters.
Inquest into the death of Sobhia Khan [2023] Chesterfield Coroner's Court HHJ Goldstone QC: High profile inquest involving murder of a British Pakistani Muslim woman in a domestic homicide by her husband who had previously attacked, raped and tortured his first wife, and  had been under a s37/41 hospital order for treatment of paranoid schizophrenia. Acted for psychiatric hospital in 7-week Judge-led inquest where domestic homicide review alleged failings by multiple public bodies. Arguments on causation alongside acknowledged failings admitted with responsive action plan to deal with PFD issues.
Inquest into the death of Martha Vjestica [2022] Staffordshire Coroner's Court: Acted for the acute hospital Trust examining the clinical care of an elderly lady admitted for management of a fracture of the femur, subsequent post operative course in light of the pandemic
Inquest into the death of Fiona Hughes [2023] South Tyneside & Gateshead Coroner's Court: Acted for the ambulance service. Case concerning a university student and whether delay in arrival of an ambulance was causative of death. Cross examination of experts in paediatric intensive care and bacteriology in relation to pathogenesis of meningococcal infection and sepsis. Accepted delays in ambulance despatch but successfully argued that causation could not be established. On disclosure of a comprehensive action plan, no PFD report was requested.
Inquest into the death of Andrew Shirley  [2023] Worcestershire Coroner's Court: Acted for the prison mental health care team where death in prison by suicide. Failings identified, pragmatic admissions made, and comprehensive action plan to assist coroner in PFD matters.
Inquest into the death of Christopher Nota [2023] Essex Coroner's Court:  Acted for the ICB in a case where a young person aged 17 years was discharged into the community by mental health team. ICB involved as part of the multiagency team with commissioning responsibilities. No adverse findings and no PFD directed against ICB.
Inquest into death of Kahlani Rawson [2022] Nottingham Coroner's Court: Acted for maternity unit where series of deaths reported due to alleged failing obstetric services which were under review nationally. In this specific case, admitted failings disclosed and Nageena's arguments on causation were successful. Detailed action plan meant PFD not required.
Inquest into the death of Philippa Turner [2022] Cambridge Coroner's Court: Acted for the hospital Trust
Inquest into the death of Matthew Caseby [2022] Birmingham Coroner's Court: Case concerned the suicide of a young man on railway tracks. Acted for the Trust who commissioned mental health services from a private hospital, where failings allegedly led to patient absconding from the hospital and accessing railway tracks. Successfully argued that as commissioner, relevant governance was in place and in relation to mental health care, responsibility lay with the clinical team to whom such duties were lawfully delegated.
Inquest into the death of baby ZBE [2022]
Inquest into the death of Andrew Hall [2021] Bradford Coroner's Court: Nageena acted for the acute hospital services in this 10-week inquest concerning the death of a mixed race man who was admitted to hospital following a drug overdose. He was treated, making a partial recovery but then assaulted a member of staff, resulting in his self discharge into police custody. He was restrained in police custody and returned to hospital for emergency treatment, on the second occasions he was intubated and anaesthetised but died on the operating table. Issues arising included whether he had capacity to self discharge (and allegation by the family that actions of the staff may have been racially motivated), whether initial treatment was adequate and safe, , whether physical restraint use by police and chemical restraint on second admissions were causative of death
Inquest into the death of Ceara Thacker [2018]: Advised the University of Liverpool at the inquest into the death of a student, preliminary arguments on whether Article 2 engaged and whether the functions of the University deemed to be a public body function within the meaning of the HRA and ECHR.