Clinical Negligence & Healthcare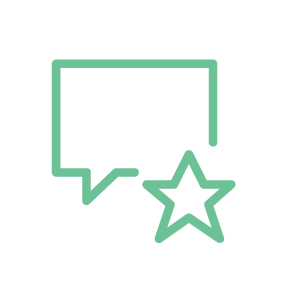 "…disarmingly effective…"
The Legal 500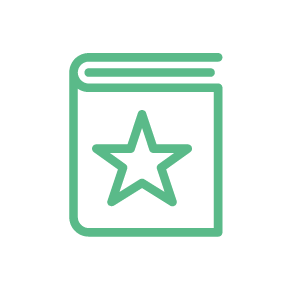 Mike Horne KC is a contributor to the 4th edition of Medical Treatment: Decisions and the Law
experience & expertise
Over the years, Michael's work has spanned (almost) every discipline in medicine.  With increasing reputation and seniority, his practice has tended to concentrate on claims involving birth injury, acquired brain injury, spinal or spinal cord injury, vascular injury including stroke, delayed diagnosis of cancer, or other serious medical conditions.
He is a determined and accomplished advocate having appeared in interlocutory and preliminary hearings of every kind, numerous liability and quantum trials in the High Court and County Courts, and a number of appeals to the High Court and Court of Appeal.
Michael recognises the importance of clients receiving early, realistic, but accurate advice that enables them to make the individual decisions which are right for them.  He aims to be incisive but pragmatic, accessible at all times and responsive to developments. Relatively few clinical negligence claims reach trial. Most compromise as at joint settlement meetings or mediation. Michael never undervalues the effectiveness of preparation for court or negotiations in achieving the best possible outcome for his clients, whether claimant or defendant. Although he has been described as "disarmingly effective", he can also be a dogged and robust opponent.
cases & work of note
Cases in which Michael has been involved in the last 12 months include:
A v K & Others: bariatric surgery; brain injury
A v A NHST: obstetrics, brain injury
A v A NHST: delivery brain injury at birth
B v S: GP: testicular cancer, death
B v A NHST: orthopaedics; drug reaction
B v A NHS FT: A&E, subarachnoid haemorrhage and brain injury
B v OCL: laser eye surgery; serious damage to vision
B v A NHST: obstetrics; brain injury at birth
B v A NHSFT: orthopaedics; spinal surgery and neurological injury
B v DHU & Others: ambulance triage; meningitis and brain injury
B v A UHLB: neurosurgery; brain injury
B v B & G: GP, stroke
C v A NHST: A&E, brain injury
C v A&B NHST: medicine; vasculitis and total renal injury
C v H: bariatric surgery; oesophageal injury
D v P: GP, cardiology; stroke
E v A NHS FT: orthopaedics; shoulder surgery and neurological injury
F v A: plastic surgery; rhinoplasty
G v T: GP; stroke and brain injury
G v S:  GP; critical limb ischaemia and above-knee amputation
H v A LHB: obstetrics; brain injury at birth
H v A NHST: ENT oncological surgery; haemorrhage and death
J v P THB: orthopaedics; critical limb ischaemia;
K v A NHST: midwifery; brain injury at birth
K v A NHS FT: delivery; gynaecological injury
M v A NHST: paediatrics; developmental dislocation of hip
N v A NHS FT: intensive care; death
N v A NHST: obstetrics; psychiatric injury
O v A NHS FT: oncology; genetics and ovarian cancer
P v MOD & R: GP; catastrophic renal injury
Re B: group action; maxillofacial surgery
R v A NHST: anaesthesia; spinal cord injury
R v A NHS FT: vascular surgery; stroke
R v A NHST: obstetrics; gynaecological and colorectal injury
R v F & Others: GP; critical limb ischaemia and above-knee amputation
R v A NHS FT: radiology, cancer
R v A NHST: obstetrics; brain injury at birth
R v NHTS: A&E, subarachnoid haemorrhage and brain injury
R v A & B NHST: ambulance service; brain injury
S v A NHST: podiatric surgery; chronic pain syndrome
S v W: psychiatry; suicide
T v A & B NHS FT: radiology; sarcoma, forequarter amputation
T v A NHST: A&E, vascular condition, death;
W v A NHST: interventional cardiology, brain injury
Michael's reported clinical negligence cases include:
Welch v Waterworth [2015] EWCA Civ 11; [2015] Med LR 41 (cardiac surgery, breach of duty, contemporaneous statements, medical records)
Wright v Cambridge Medical Group [2013] QB 312; [2012] 3 WLR 1124 (causation; successive causes; legal test for delayed referral to third parties);
Brindley v Queen's Medical Centre University Hospital NHS Trust [2005] EWHC 2647 (breach of duty; causation; counselling re foetal disabilities);
Glicksman v Redbridge Healthcare NHS Trust (2002) 63 BMLR 109 (breach of duty; causation; duty to give reasons);
Rhodes v West Surrey and North East Hampshire Health Authority [1998] Lloyd's Rep Med 246 (duties of experts);
Smith v Leicestershire Health Authority [1998] Lloyd's Rep Med 77 (limitation; constructive knowledge; objective test).;
Smith v Ealing, Hammersmith and Hounslow Health Authority [1997] 8 Med LR 290 (medical examinations; psychiatric harm; stay of proceedings).
articles
Williams v The Bermuda Hospitals Board [2016] UKPC 4 [2016] Med LR 65 Clinical negligence – Causation – Material contribution – Cumulative causes – Successive causes – Single causative agent.
DS v Northern Lincolnshire and Goole NHS Foundation Trust [2016] EWHC 1246 (QB) [2016] Med LR 339 Clinical negligence – Placental abruption – Delay in delivery – Brain damage – Causation.
Richards v Worcs CC [2016] EWHC 1954 (Ch) [2016] Med LR 534 Mental Health Act 1983, section 117 – Failure of statutory bodies to provide aftercare services – Private funding – Restitution – Unjust enrichment – Public law – Private law – Procedural exclusivity – Strike out.
Totham v Kings College Hospital NHS Foundation Trust [2015] EWHC 97 (QB) [2015] Med LR 55 Clinical negligence – Quantum – Brain damage – Damages – General damages – Gratuitous care – Case management – Lost years – Future childcare – Future transport.
Wye Valley NHS Trust v Mr B [2015] EWCOP 60 [2015] Med LR 552 Court of Protection – Mental illness – Capacity – Best interests – Life-sustaining treatment – Amputation – Wishes and feelings – Religious beliefs and values.
Hibbert v GMC [2013] EWHC 3596 (Admin) [2014] Med LR 84 General Medical Council – Waiver of the five-year rule – Judicial review – Quashing decision – Retrospective effect – Jurisdiction of Registrar to reconsider decision.
Sandwell & W Brim Hospitals NHS Trust v CD [2014] EWCOP 23 [2014] Med LR 424 Withholding life sustaining treatment – Persons lacking capacity – Practice guidance – Urgent applications – Timing of applications – Preparation for urgent applications.
Re (DK) v Sec of State for the Home Dept [2014] EWHC 3257 (Admin) [2014] Med LR 51 Judicial review – Mental illness – Immigration – Persons unsuitable for detention – Unlawful detention – Damages – Duty of enquiry – Human rights – ECHR, articles 3, 5 and 8 – Causation – Nominal damages.
recommendations
"He is very calming and reassuring in negotiation."
Chambers & Partners
"Michael is a collaborative practitioner."
Chambers & Partners
"Extremely methodical, conscientious and patient. He's very clever, his attention to detail is second to none and you always feel hugely supported when working with him. He also has real sensitivity with clients."
Chambers & Partners
"Michael has meticulous attention to detail, there is nothing he would miss in a set of medical records. A skilled negotiator in the most difficult of clinical negligence cases."
The Legal 500
"He is excellent tactically and he has a very balanced approach to issues."
Chambers & Partners
"He's very approachable, highly experienced and has excellent judgement."
Chambers & Partners
"He's utterly professional, very sympathetic to clients and well known by the experts. He also has a huge intellect."
Chambers & Partners
'Very bright and especially good at quantum.'
The Legal 500
"He is experienced, incredibly detailed and very client-friendly."
Chambers & Partners
"His attention to detail is outstanding."
Chambers & Partners
"He is extremely talented and has a strong breadth of experience."
Chambers & Partners
'His cross-examination of witnesses and understanding of medicine are second-to-none.'
The Legal 500
"He is extremely detailed, thorough and on point. Clients really warm to him. He is brilliant to work with and goes through everything with a fine-tooth comb. I've been incredibly impressed with his attention to detail. He is good at scrutinising the records and the evidence."
Chambers & Partners 
"Very good tactically, particularly in cases where there are multiple defendants." 
The Legal 500 
"He's a really conscientious barrister. He's a very hard-working man and you'll always get his full attention. Good on his feet, he has a very sure grasp of the case and is genuinely helpful – nothing's too much trouble."
Chambers & Partners
"One of the very top juniors in the country."
The Legal 500 
"Rises to the top of this year's junior rankings thanks to the continued strength of his extensive, high-level practice in clinical negligence. A highly experienced junior with over 20 years at the Bar, he often acts as sole counsel against silks on medically complex cases involving catastrophic brain and spinal injuries, and delayed diagnoses of cancer. He has stacks of confidence and experience, and grasps the issues in a case very quickly. He's well respected and client-friendly." 
Chambers & Partners 
"An immensely experienced and knowledgeable clinical negligence counsel and a particularly impressive negotiator. He is praised for his ability to inspire confidence, his user-friendly nature and his deft handling of medical experts."
Chambers & Partners 
"Michael Horne works on a range of claims, but has a particular specialism in dental negligence. Horne's clients say he is just terrific, and are impressed with his thorough approach."
Chambers & Partners
"Michael Horne, an extremely calm hard worker with an eagle eye for the salient points. He elicited particular commendation for producing some fantastic work on quantum." 
Chambers & Partners 
"Michael Horne is an impressive performer on his feet as well as in written submissions. Immensely resourceful when it comes to medical matters generally, he is something of an expert on the dental side."
Chambers & Partners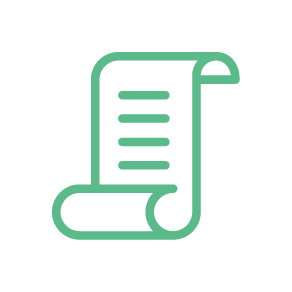 Once I decided that I wanted to be a barrister, I had always wanted to specialise in medical law. I studied the Law and Ethics of Medicine as a subject at University. My interest in medical law has two main influences.  First, I come from a medical family: my father was a GP in a deprived area of Newcastle, and my mother and her sisters variously nurses and midwives.  Secondly, I had always wanted to practise in an area with a strong human dimension: medical negligence can have a devastating effect on the patient, but also on the healthcare professionals responsible.  I am fortunate that joining Serjeants' Inn Chambers (or 3 Serjeants' Inn, as it was known when I started my pupillage in 1992) allowed me to develop a practice almost exclusively in medical law within my first three years of practice.
Some barristers act only for claimants or for only for defendants.  I don't.  Although the exact proportions have varied over time, my practice has tended to have a 50/50 split between claimants and defendants.  I appreciate that this can cause some unease for claimants in particular.  I have no doubt that this makes me a better barrister than I would otherwise be.  When I am representing a claimant, I understand the tactical considerations affecting the defence and how they operate, and vice versa.  I am sure that this balance in my practice helps improve the quality of the advice that I give my clients.
"I find trial the most stimulating, challenging and rewarding part of my job."
"There's not much law in clinical negligence is there?" The question has an element of truth, because most cases turn on their facts, but is far from the whole story.  We need to be alert about areas where current caselaw has not provided all of the answers. These might include tension between clinical judgements over what treatments should be offered and the Montgomery duty to obtain informed consent; whether an injury is divisible for the purpose of material contribution; a patient's own responsibility for their health; or when a factual cause of an injury is not considered an effective cause in law. I have a particular interest in causation, and have given numerous talks on the subject to a variety of audiences, including a plenary address at the AvMA Annual Clinical Negligence Conference.
I do not underestimate the stress of litigation for claimants or the healthcare professionals involved. Whether acting for the claimant or the defence I am a firm believer in early and detailed investigation, a realistic approach from the outset, and compelling presentation. This helps cases which should be settled to resolve as early, reasonably and cost-efficiently as possible.
When I was very junior, an eminent silk in chambers once told me that if a barrister wins every trial, he is not fighting enough. That was wise advice. Some cases need to be fought, even though litigation can be inherently unpredictable. I find trial the most stimulating, challenging and rewarding part of my job. A higher proportion of trials is something I am very much looking forward to in silk.
I have always been happy to discuss cases informally over the phone or by e-mail, irrespective of whether that is to help clients decide if I am the right barrister for their case. If we haven't worked together before, I hope that you will find me approachable, flexible, and determined to achieve the best outcome that we can.