Inquests & Inquiries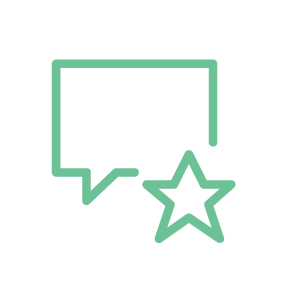 "An extremely experienced and able advocate"
Chambers & Partners
Malcolm acted for the nurse in the high profile inquest into the death of Connor Sparrowhawk
Click here for news coverage
cases & Work of note
East London Coroners Court, March 2022:
Acting for Hertfordshire County Council (HCC) which had commissioned care for and placed a physically handicapped and vulnerable female resident, who lacked capacity pursuant to The Mental Capacity Act 2005, in supported living accommodation within the London Borough of Waltham Forest. Fire broke out in the early hours of a morning. Staff evacuated other residents but failed not only to implement her Personal Emergency Evacuation Plan (PEEP) but also to evacuate her leading thereby to her death from burns and the inhalation of fire products. HM Senior Coroner, sitting with a Jury in a lengthy Article 2 Inquest, investigated a number of issues which included the fitting and safe use of keypad door locks, the fire alarms and their systems, the hiring of staff, the training of staff in the event of an emergency such a fire and the overall general management and running of the accommodation. A Narrative Conclusion was delivered by the Jury, which highlighted failures in relation to the numerous issues investigated. HMC decided that there were no Grounds for a Regulation 28 in respect of HCC.
Surrey Coroners Court, June and November 2021:
Acting for Surrey County Council (SCC) responsible for the Special Educational Needs (SEN) of a teenage boy who had been diagnosed as autistic. The boy was found dead by the side of a railway track, presumed to have committed suicide. HM Senior Coroner, sitting with a Jury in a lengthy Article 2 Inquest, investigated the boy's educational background, SCC's support for the Family generally and the range and suitability of schools and other services, including  the Surrey Police, to be able to cope with the boy's SEN. A Narrative Conclusion was delivered by the Jury, which highlighted failures in relation to the numerous issues investigated, which in turn led to a lengthy Prevention of Future Deaths (PFD) Hearing. HMC determined there were Grounds for a Regulation 28 in respect of all the Interested Persons (IPs) including SCC.
Surrey Coroner's Court, June 2017 and December 2020:
Representing a Nurse, who was one of two Nurses involved in the drawing up of a syringe containing phenytoin, which was then attached to a syringe driver prior to its administration into an eleven month old female child, who had had a seizure following her admission to Hospital as a result of seizures earlier that morning. The phenytoin had been prescribed by a Consultant Paediatrician. The syringe driver kept alarming because of high pressures. The Nurse then declined to administer the phenytoin manually, having questioned the clinical need  for the phenytoin. A Trainee Paediatrician then administered the phenytoin manually under the direction of the Consultant Paediatrician. The young child arrested and could not be revived. The Inquest was adjourned part heard in June 2017 at the request of the Police to enable them to carry out further inquiries. The Inquest was resumed in December 2020 as the inquiries conducted by the Police had not led to any individual or corporate charges of gross negligence manslaughter. The medical cause of death was phenytoin toxicity. HMAC found that the system in place at the Hospital at the time of the young child's death for the administration of phenytoin was sub-optimal, firstly, as to whether the phenytoin should have been diluted or undiluted and, secondly, in particular that national guidance for the administration of phenytoin had not been addressed or adopted by the Hospital in a timely manner and concluded that neglect had contributed to the young child's death.
North East Kent Coroner's Court, January 2020:
Representing a Consultant Obstetrician and Gynaecologist. Parachuted into this extremely High Profile Inquest not only when the Inquest was already part heard but more importantly when the Consultant was in the course of her evidence as there had then arisen a conflict of professional interest between the Consultant and her employing NHS Trust.
Given a day's adjournment to get on top of the many issues raised within the Inquest and the opportunity to see the Consultant in Conference with the Leave of the Assistant Coroner once he had released her from her Oath, the Inquest then continued.
The Consultant then accepted that she should have gone in from home during the late hours of the night to carry out the difficult delivery that the Locum Registrar believed and furthermore had persuaded the Consultant that he could carry out safely.
The Consultant admitted that she had made inappropriate enquiries during her evidence despite a warning from the Assistant Coroner that she was not to talk anyone. The Consultant purged her Contempt with a profound and unreserved Apology not only to the Assistant Coroner, which was accepted by him, but also to the Family.
The Assistant Coroner gave a lengthy Summing Up of the Facts, setting out the many failings that had occurred in relation to the Baby's very tragic and avoidable death and made a number of Recommendations pursuant to Regulation 28.
Essex Coroner's Court, January 2020:
Representing a NHS Hospital Trust when the Patient who was a thirty six year old Romanian, with a good command of English, married with a fourteen year old son, and who went into the Hospital for an Elective Repeat Caesarean Section (ERCS) after her membranes had ruptured. The Maternity Department was very busy. The Patient was persuaded by the Obstetric Consultant on duty to try for a Vaginal Birth After a Caesarean Section (VBAC), with a trial of Syntocinon, coupled with an epidural for pain relief, to help her labour on its way. The plan failed to work as there was not enough staff to manage her during the trial of Syntocinon.
The Patient stayed in hospital overnight. An Elective CS was planned to take place on the following day during the day. However a medical emergency within the Maternity Department derailed that plan and the Patient went into theatre at about 9.00 pm. A CS was performed. Her Daughter, now named after her, was born shortly afterwards. The Patient then suffered a massive haemorrhage, which led to further surgery to stop the bleeding and finally to a sub-total hysterectomy. Despite those steps, the Patient suffered a cardiac arrest and died in the early hours of the following morning.
There were a number of serious issues, including some conflicts within the evidence of what was said between the Anaesthetists and the Consultant Haematologist about the need for further bloods and blood products. These conflicts were not helped by the Trust having two Major Haemorrhage Protocols, one of which applied directly to obstetrics, of which the Consultant Haematologist, then in post for three months, was unaware. Neither Protocol referred to the other and the Protocol which applied to obstetrics was more liberal in what could be obtained from the Blood Transfusion Service (BTS).
There was mis-communication and / or poor communication within the Teams working on the Patient trying to save her as to who knew what about the blood products which had been obtained from the BTS and had been stored in the satellite fridge for use in theatre.
HM Senior Coroner for Essex delivered a Narrative Conclusion and was persuaded not to make any Recommendations pursuant to Regulation 28 given the steps already taken by the Trust and were in hand to address the many issues raised during the Inquest.
Wiltshire and Swindon Coroner's Court, November 2019:
Representing a Community Mental Health Trust, responsible for the care of a twenty six year old male Resident in supported living who was then under the auspices of the County's Early Intervention Team. The Resident's mental health had begun to decline whilst at University to the point that his relationship with his Parents had become difficult and in time he had been sectioned. Diagnosed as a paranoid schizophrenic, the Resident did not always take and sometimes stopped taking his antipsychotic medication. Admissions to hospital followed. The Resident gained weight over time which led to concerns raised with him by the Early Intervention Team.
In the days leading up to his death, the Resident complained of being unwell physically, which led to an attempt by the staff to persuade him to see a GP but he declined to go. An appointment was then made for him to see a GP on the following day. The Resident attended the surgery but changed his mind about waiting to see the GP. The Resident was found dead some days later in his accommodation, there having been no check on him for some twenty four hours as was supposed to be the plan.
The Assistant Coroner returned a Conclusion of Death by Misadventure. He also made Recommendations pursuant to Regulation 28, sent both to Nice and the Trust, concerning the need for more information in certain guidance relating to the medication that the Resident had been prescribed when there existed the risk of diabetes.
Mid-Kent and Medway Coroner's Court, September 2019:
Representing the local Ambulance Service, which responded on numerous occasions to calls from a young female in the care of social services who had moved from child to adult care. The young female, diagnosed not only as suffering from a Mild Learning Disability (MLD) but also with an Emotionally Unstable Personality Disorder (EUPD), tended or pretended to self-harm by claiming that she had overdosed on insulin. The police were invariably called out: they would then detain her pursuant to Section 136 of The Mental Health Act 1983 (MHA) so that she could be assessed appropriately. However the young female would thereafter refuse to co-operate. Unfortunately on one such call-out, the young female did not meet the criteria for detention under the MHA and so she was released by the police. Thereafter on what was to be the day of her death, the local Ambulance Service was called out to her three times in response to an assertion by her that she had taken an overdose of insulin, even though she did not suffer from diabetes. The young female again refused to co-operate and there was nothing more that could be done as she was assessed by Paramedics as having capacity within the terms of the MCA. Subsequently the young female was found in her flat, unresponsive and was then taken to a local hospital, where she was declared dead, due to a hypoxic brain injury following the unnecessary and uncontrolled self-administration of insulin. HMAC, in a Narrative Conclusion, determined that the young female had not intended to commit suicide on the balance of probabilities.
South London Coroner's Court, July 2019:
Representing the Commissioners of Care for a mentally ill patient in a community hospital, who, when non-compliant with the conditions of his conditional discharge status, stabbed a nurse to death in the course of his employment. The mentally ill resident was subsequently sentenced to imprisonment for manslaughter.
Central & South East Kent Coroner's Court, June 2019:
Representing the Family of a Scaffolder who fell from height in an unwitnessed fall on a building site and died from his injuries.
Inner West London Coroner's Court, April 2019:
Representing the Family GP, whose elderly female patient was diagnosed as suffering from an abdominal entero-cutaneous fistula. She was placed on the local hospital's waiting list  for surgery but was not recalled in a timely manner for her pre-operative assessment and consequently she was removed from the waiting list. Following a visit to her GP and on enquiry by him, the female patient was placed back onto the waiting list but not reinstated to her original place on that waiting list. However, overall, it took some eighteen months before surgery was carried out, during which period insufficient attention was paid to the female patient's weight loss. The delay in surgery treatment caused by the female patient's removal from the waiting list and the hospital's failure to reinstate her to her original place on the waiting list, together with a failure to act upon the clinical signs of deterioration in the female patient's condition upon her pre-operative assessment were found by HMC to be gross failures in the provision and procurement of basic medical care and contributed to her ultimate demise and as such constituted neglect.
County Durham and Darlington Coroner's Court, February 2019:
Representing a local hospital, where a middle aged female resident in a care home was taken following a fall. The resident, who was quadriplegic with limited ability to communicate and who lacked capacity within the terms of The Mental Capacity Act 2005 (MCA), was not appropriately examined by a Junior Doctor in A & E, when she should have undergone a full neurological assessment. The female resident died two years later from complications arising from her quadriplegia, due to a spinal cord injury as determined by the Jury in returning a Narrative Conclusion.
Pembrokeshire and Carmarthenshire Coroner's Court, January 2019:
Representing the Family's GP, whose middle aged male patient suffered from mental health issues decided, contrary to advice, to stop his medication. Following a RTA, the patient was detained under Section 136 Mental Health Act 1983, taken to a local hospital, examined and later discharged. Overnight, back at home, the patient assaulted his mother. The police arrested him and took him to a local police station, where in a cell he became extremely violent and needed to be restrained by five police and two detention officers. The Jury, in returning a Narrative Conclusion, determined that death had been caused by Positional Asphyxia due to Restraint following Acute Behavioural Disturbance.
West London Coroner's Court, October 2018:
Representing the West London Mental Health NHS Trust. Female Patient, having not taken recently her anti-psychotic medication and whilst having recently used cannabis, died by falling / jumping from the ninth floor of a block of flats in an act of suicide to which neglect contributed. Appropriate intervention by the Metropolitan Police proved unsuccessful.
West London Coroner's Court, September 2018:
Representing the London Borough of Hillingdon as the Enforcing Authority responsible for inspecting food outlets at Heathrow Airport. Natasha Ednan-Laperouse, who was fifteen in July 2016 and known to suffer from numerous allergies, chose an artichoke, olive and tapenade baguette believed by her to be suitable for her but later found to contain within the dough sesame to which she was allergic, collapsed and died on a flight to Nice. The Inquest looked at the application of both European and National Food Applications and how they were applied by both small and large companies such as Pret a Manger, as here.
South London Coroner's Court, March 2018:
Representing a GP in the Ellie Butler Inquest before Dame Linda Dobbs DBE. Ellie Butler had been murdered by her Father, Ben Butler, who had been convicted and sentenced in June 2016 by Wilkie J at the CCC to imprisonment for life with a recommendation that he serve a minimum of twenty two years. Jennie Grey, Ellie's Mother, who had been convicted of perverting the course of justice by lying in respect of the events on her return home following Ellie's murder and child cruelty, was sentenced to imprisonment for forty two months. The scope of the Inquest was set to look at the period of time following the decisions by Hogg J in July and September 2012 to return Ellie to live with her Parents and the involvement thereafter of Social Services, the Independent Social Workers approved by Hogg J, the Schools attended by Ellie and the GP's Practice.
Surrey Coroner's Court, October 2017:
Representing a GP, with whom a sixty four year old male resident in a care home was registered as a patient. The patient had suffered all his life from autism, severe behavioural and learning difficulties and a disorder called 'Pica', whereby he picked up and ate items with no nutritional value such as cigarette ends. The patient, who had spent most of his life in care and / or residential homes, was unable to communicate with anyone. The patient was under the care of the local Mental Health Team, led by a Consultant Psychiatrist and as such the Team was responsible for supervising his anti-psychotic medicine, which was prescribed by the GP at the Team's direction. Although the patient was reviewed and seen from time to time by the GP and his Partners, none of them had any clinical involvement in the patient's final illness leading to his death from a gastric haemorrhage caused by a bleeding gastric ulcer. Advice was sought from the home's own doctor who did not visit but who suggested that the patient was likely to be constipated and should receive appropriate medication. The Jury were extremely critical not only of how the home was managed and run but also of the care that the patient had received and concluded that those failures were gross and to which neglect had contributed. However there was no criticism of the GP and / or his Partners.
Surrey Coroner's Court, June 2017:
Representing a Nurse, who was one of two Nurses involved in the drawing up and priming of a giving set to dispense phenytoin, prescribed by or under the direction of a Consultant, which led to the death of a female patient. Inquest adjourned part heard at the request of the Police to enable them to carry out further inquiries.
Nottingham Coroner's Court, November 2016:
Representing a Consultant Anaesthetist, who was not the Surgeon's usual Consultant Anaesthetist and operating partner, involved in complex high-risk spinal revision surgery for a female patient, from whom the obtaining of informed consent had included the risks of haemorrhage and death. HM Coroner found that there were a number of communication failings pre-operatively, intra-operatively and post-operatively. The intra-operative failings resulted in the patient suffering a massive haemorrhage which caused hypoxic brain inquiry and led directly to the patient's death.
Oxford Coroner's Court, October 2015:
Representing one of two named nurses responsible for the care of Connor Sparrowhawk, an 18 year old male resident in a care home, diagnosed as an epileptic and suffering from a learning disability, found to have drowned in a bath. The male resident was known by the staff to have a habit of taking not showers but long baths and at times when there was little or minimal supervision of him. Both the NHS Mental Health Trust that owned and managed the care home and the staff were heavily criticised by the Jury as the death was preventable. Neglect was found to have contributed to the death in numerous respects, including a failure by the staff to carry out an adequate assessment of the care and risk management of a resident diagnosed as an epileptic with a learning disability, a lack of clinical leadership and a lack of adequate training and guidance by the management for the nursing staff.
Manchester South Coroner's Court, April 2015:
Representing The Priory Hospital at Cheadle Royal where a 17 year old female adolescent patient with a known history of self-harm tied a ligature of a wire from a spiral bound notebook around her neck following an extended and brilliant period of home leave and at a time where her observation levels had been reviewed and reduced on clinical grounds by her multi-disciplinary team and at a time when NHS England and others were seeking to find the adolescent patient a suitable therapeutic placement in the community.
Cumbria Coroner's Court, February 2015:
Representing The North Cumbria University Hospitals NHS Trust on behalf of the West Cumberland Hospital, where a 19 year old female patient with a significant cardiac history underwent an appendicectomy during which an intra-abdominal haemorrhage was caused but not recognised immediately leading in a matters of hours to a cardiac arrest and death from hypoxic brain damage.
South Yorkshire Coroner's Court, November 2013:
Representing a spinal surgeon, who whilst performing a discectomy on a middle aged female patient, entered the spine at the wrong level, at L4/5 and not L5/S1, damaging an artery in the process and causing an intra-peritoneal haemorrhage which was not recognised immediately and which led in a matters of hours to a cardiac arrest and subsequent death.
Inner London West Coroner's Court, July 2013:
Representing two ambulance paramedics called to attend a patient who had collapsed in a London street whilst in police custody and who was later to die whilst in police custody at a nearby police station.
The Inquiry into Hyponatraemia Related Deaths, Belfast: March 2012 and presently ongoing as the Report is still due:
An Inquiry, chaired by Mr Justice O'Hara, into five deaths of children and young persons at The Royal Belfast Hospital for Sick Children during the years 1995-2004. Deaths said to have been caused by or related to hyponatraemia, representing in turn two Consultant Paediatricians.
Pontypridd Coroner's Court, The Cwm Taf NHS Trust, March 2010:
Male Patient in his late 40s, a smoker and heavy drinker consented for a hemi-glossectomy, tracheostomy performed but then malignancy found to have extended over the midline of the tongue. Patient awakened, findings explained. Options given – chemotherapy or a total glossectomy: former chosen. During a subsequent changing of the tracheostomy tube, a false tract established, causing in time a weakness leading to a fatal bleed. Trust criticised by the Public Services Ombudsman for Wales for numerous failings. The issue for consideration by HM Deputy Coroner for the Valleys, sitting alone, was whether there was evidence of gross negligence manslaughter based on the replacing of the tracheostomy tube, establishing the false tract. However, such evidence was not supported by the Ombudsman's Surgical Expert. A Narrative Verdict returned.