Business & Specialist Crime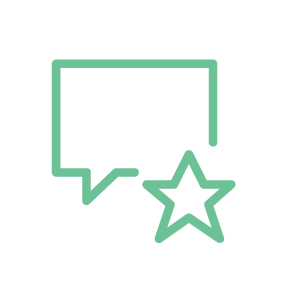 "He has a great deal of experience in appearing before regulatory bodies and is a heavyweight in this area."
Chambers & Partners
Malcolm acted for the nurse in the high profile inquest into the death of Connor Sparrowhawk
Click here for news coverage
Experience & expertise
Malcolm Fortune's previous appointment to the HSE's Specialist List of Counsel stemmed from his background of prosecuting substantial criminal cases for the CPS largely at the Central Criminal Court.
Accordingly he has many years of experience appearing both to prosecute and defend in health and safety cases arising from accidents, explosions, falls from height and fatalities on building sites, in exhibition halls, in lift shafts and from scaffolding. Other areas covered include forgery of certificates of fitness to operate for cranes on large construction sites, breaches of medical procedures at NHS Hospital Trusts including cardiac angiography and the loss of a medically related radioactive isotope.
He has extensive experience of representing dentists and doctors before the Crown Court in dental and medical related crime. He also has frequently appeared in the Court of Appeal (Criminal Division).
cases & work of note
South London Coroner's Court, July 2019:
Representing the Commissioners of Care for a mentally ill patient in a community hospital, who, when non-compliant with the conditions of his conditional discharge status, stabbed a nurse to death in the course of his employment. The mentally ill resident was subsequently sentenced to imprisonment for manslaughter.
Central & South East Kent Coroner's Court, June 2019:
Representing the Family of a Scaffolder who fell from height in an unwitnessed fall on a building site and died from his injuries.
Oxford Coroner's Court, October 2015:
Representing one of two named nurses responsible for the care of Connor Sparrowhawk, an 18 year old male resident in a care home, diagnosed as an epileptic and suffering from a learning disability, found to have drowned in a bath. The male resident was known by the staff to have a habit of taking not showers but long baths and at times when there was little or minimal supervision of him. Both the NHS Mental Health Trust that owned and managed the care home and the staff were heavily criticised by the Jury as the death was preventable. Neglect was found to have contributed to the death in numerous respects, including a failure by the staff to carry out an adequate assessment of the care and risk management of a resident diagnosed as an epileptic with a learning disability, a lack of clinical leadership and a lack of adequate training and guidance by the management for the nursing staff.
Manchester South Coroner's Court, April 2015:
Representing The Priory Hospital at Cheadle Royal where a 17 year old female adolescent patient with a known history of self-harm tied a ligature of a wire from a spiral bound notebook around her neck following an extended and brilliant period of home leave and at a time where her observation levels had been reviewed and reduced on clinical grounds by her multi-disciplinary team and at a time when NHS England and others were seeking to find the adolescent patient a suitable therapeutic placement in the community.
Maidstone and Tunbridge Wells NHS Trust, December 2014:
Representing the Trust which pleaded guilty to a breach of Section 3 of The Health and Safety at Work etc Act 1974 for placing at risk a male patient undergoing routine laparoscopic left sided renal cyst deroofing surgery by failing properly to plan the surgery safely when a warming mattress known as 'Hot Dog' caused life changing burns to the patient's right side. Sweeney J imposed a fine of £160,000.00 having given the Trust a discount of 33% for its plea indicated at the earliest possible opportunity and for its cooperation with the HSE.