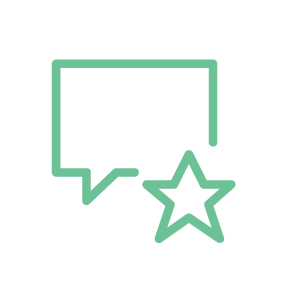 "He is a very experienced clinical negligence practitioner who has an excellent grasp of detail."
Chambers & Partners
Experience & Expertise
Jon has been instructed in clinical negligence cases for 20 years.  In the years before the coming into force of the CPR, when trials were more prevalent, he acquired a significant amount of trial experience in this field as sole counsel.  Throughout his career he has acted, and continues to act, for claimants and for defendants on the instructions of all the major defence organisations and the NHSLA.  He has been instructed in the full spectrum of cases, from the relatively minor to the most severe, and recently assisted in bringing to a successful conclusion on behalf of a claimant a difficult and protracted obstetric brain damage case in which he had been instructed as sole counsel throughout.
As is well known, full trials in this field are now relatively rare, but Jon has trial experience in cases concerning cardiology, the acquisition and treatment of MRSA infection in a claimant undergoing orthopaedic surgery, and ophthalmology. As a result of his regulatory work he has continued to call and cross-examine medical expert witnesses on a regular basis.  He also has substantial trial, and more general, experience of dental negligence claims.  He has developed a particular interest in cases concerning the delayed diagnosis of cancer, the application of the law of causation to those claims and the interpretation and use of medical statistics in such cases.
Jon has long been instructed in medical inquests, including many in which ECHR article 2 has been (arguably) engaged and/or in which neglect or unlawful killing has been a potential verdict.  He has regularly seen the inquest process from the perspective of families, individual healthcare practitioners and healthcare Trusts and has been involved in cases in which the outcome of an inquest has had a bearing on, or led to, subsequent disciplinary proceedings.
cases & work of note
Jon's recent clinical negligence cases include:
EPX v Milton Keynes General Hospital NHS Foundation Trust
Jon (unled against a silk) represented the Claimant who had sustained brain damage in the neonatal period due to a failure promptly to treat a Group B streptococcus infection. Liability was admitted at an early stage after issue of proceedings but quantum proved more difficult.  In January 2016 however settlement was approved for a lump sum in excess of £1.8m and periodical payments covering future care and case management in excess of £200k per annum. [can we give this detail or should we just say settled on favourable terms?]
Willis v Stern
Jon represented the defendant GP in this case which came to trial in June 2015.   The claiamant alleged that the GP had negligently failed to refer him for a specialist opinion when he was presenting with what proved to be a cervical myelopathy.  This had led, on his case, to a 2-year delay in diagnosis and treatment of his condition and to his developing a grossly debilitating global pain syndrome. £1.9m was claimed.  The defendant was successful on both breach of duty and causation issues, in that the pain syndrome (although genuine) was not found to have been caused by the delay in diagnosis and treatment of the cervical myelopathy.
Jones v Abertawe Bro Morgannwg University Local Health Board
This claimant in this case had undergone emergency abdominal surgery for a suspected appendicectomy, but histology following surgery showed that she had been suffering from a diverticulitis which could have been treated by antibiotics.  The claimant alleged that a CT scan ought to have been carried out intraoperatively which would have made the correct diagnosis, alternatively that she ought to have been told of the option of investigation by CT scan.  The alternative case raised a legal issue as to the application of Montgomery v Lanarkshire Health Board.  Jon represented the successful defendant s at trial.
Recommendations
"Jonathan is absolutely superb."
Chambers & Partners
"He is totally unflappable under significant pressure from opponents."
Chambers & Partners
"Very thorough, excellent at getting to the bottom of complex issues and finding solutions to challenges. A pleasure to work with."
The Legal 500
"Jonathan is calmness personified and a brilliant advocate"
Chambers & Partners 2022
"He is very intelligent and meticulous"
Chambers & Partners 2022
"An absolutely excellent advocate – he is very measured and very deliberate."
Chambers & Partners 2022
"Very user-friendly and sensible"
Chambers & Partners 2022
"He's extremely experienced, knowledgeable and great with clients."
Chambers & Partners 2021
"An absolute pleasure to work with; he is calm, collected and totally unflappable. He's also an excellent advocate." "He approaches cases logically, methodically and thoroughly, which means no stone is left unturned."
Chambers & Partners 2020
'He has exceptional advocacy and client handling skills.'
The Legal 500 2019
"Very experienced." "Hard-working and dedicated."
Chambers and Partners 2019
'Incredibly thorough and will leave no stone unturned.'
The Legal 500 2018
'An extremely effective advocate.'
The Legal 500 2017
"Very measured and very switched-on." "Approachable, thorough and consistently well prepared. He has a great manner with our clients and is a truly excellent advocate."
Chambers & Partners 2017
"A thoughtful, steady hand, who instils confidence and has good judgement."
The Legal 500 2016
"He is a very experienced clinical negligence practitioner who has an excellent grasp of detail."
Chambers and Partners 2016
"He's incredibly nice and very thorough."
Chambers and Partners 2015
'Perfect for guiding clients through the process.'
The Legal 500 2015
"His advocacy is truly exceptional."
The Legal 500 2014
Routinely instructed by both claimants and defendants on high-profile, high-value, complex clinical negligence cases. Particularly appreciated for his knowledge of dental cases.  "Very knowledgeable and thorough in his approach. He spends time on cases and puts in a lot of hard work – you can trust his advice."
Chambers and Partners 2014
Jonathan Holl-Allen is "an excellent advocate." Commentators say that he is "highly professional, very steady and adept at advising across a range of issues."
Chambers and Partners 2013
Jonathan Holl-Allen 'readily grasps the issues at stake'.
The Legal 500 2012
"Jonathan Holl-Allen shows particular skill handling claims involving cerebral palsy and failure to diagnose illnesses"
Chambers and Partners 2011
Jonathan Holl-Allen "whose "calm and methodical approach lends authority to his advocacy".  Solicitors believe that "his judgment in presenting cases both orally and in writing is excellent"
Chambers and Partners 2010
Publications
Jon is a Contributing Editor to the Medical Law Reports. He has reported recently on the following cases:
O'Connor v The Pennine Acute Hospitals NHS Trust [2015] EWCA Civ 1244 [2016] Med LR 11 Clinical negligence – Intraoperative damage – Sufficiency of evidence – Res ipsa loquitur – Rhesa Shipping heresy – Permission to adduce expert evidence.
Cambridge Uni Hospitals NHS Foundation v BF [2016] EWCOP 26 [2016] Med LR 314 Court of Protection – Mental illness – Capacity – Best interests – Life-sustaining treatment causing infertility.
NAT v Sec of State for Health [2016] EWHC 2005 (Admin) [2016] Med LR 487 Judicial review – Allocation of NHS budgetary responsibility – Power to commission preventative treatment – Preventative treatment for HIV/AIDS – National Health Service Act 2006, section 1H(2).
Border v Lewisham & Greenwich NHS Trust [2015] EWCA Civ 8 [2015] Med LR 48 Clinical negligence – Trespass to the person – Consent – Causation – Amendment of statement of case.
A v East Kent Hospitals NHS Foundation Trust [2015] EWHC 1038 (QB) [2015] Med LR 262 Clinical negligence – Consent – Material risk – Wrongful birth – Chromosomal abnormality – Anonymity order.
R (Chaudhuri) v GMC [2015] EWHC 6621 (Admin) [2015] Med LR 440 General Medical Council – Time limits – Jurisdiction – Mistake of fact as to dates of events giving rise to allegation – Power to correct decisions vitiated by fundamental mistakes of fact – General Medical Council Fitness to Practise Rules 2004 (SI 2004 No 2608), rule 4(5).
Krebs v NHS Commissioning Board [2013] EWHC 3474 (Admin) [2014] Med LR 70 General dental practitioner – Contract – Contract for the provision of dental services under the NHS – Breach of contract – Termination of contract – Whether private and public law remedies available to dental contractor – Whether article 1 of First Protocol to ECHR engaged by termination of contract.
R (Blue Bio) v Secretary of State for Health [2014] EWHC 1679 (Admin) [2014] Med LR 233 Pharmaceuticals – Medicinal products – Food supplements – Meaning of "medicinal product" for the purposes of the Medicines Directive (2001/83/EC) – To what extent products containing glucosamine "medicinal products" for purposes of Directive – Whether MHRA policy in respect of such products unlawful.
Chakrabarty v Ipswich Hospitals NHS Trust [2014] EWHC 2735 (QB) [2014] Med LR 379 Employment – Breach of contract – Contractual disciplinary procedures – Capability – Maintaining High Professional Standards in the Modern NHS ("MHPS") – Relationship between NCAS assessments, GMC Fitness to Practise procedures and internal disciplinary process – Injunctive relief