Court of Protection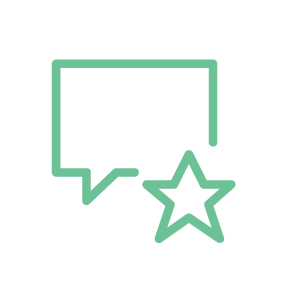 "Clients like him, he knows his stuff and the Court of Protection judges respect his views."
Chambers & Partners
Conrad acted in Re JM and Others, a landmark Court of Protection case concerning deprivation of liberty
Experience & Expertise
Conrad has been acting in serious medical treatment cases for several years and in emergency cases can offer calm and reassuring advice as to whether recourse to the Courts is necessary and where appropriate can assist Trusts in obtaining emergency out-of-hours relief with the assistance of his specialist clerking team.
Conrad has an extensive welfare practice and was involved in York City Council v C [2014] Fam 10, the seminal Court of Appeal case which remains the leading authority for the "decision specific" nature of the test for capacity under the Mental Capacity Act.  He can provide significant experience and expertise wherever capacity is in issue.
Conrad also has almost unrivalled expertise in deprivation of liberty cases, playing a significant role in the Re X, JM and Briggs litigation.  He brings an overarching and detailed knowledge of the law to this difficult area to provide straightforward and practical advice to any given situation.
cases & work of note
Manchester City Council v LC and KR [2018] EWCOP 30
Conrad is representing Manchester City Council in this widely reported case in which a young autistic woman with an obsessional interest in Asian men has been found by the Court to have capacity to marry and engage in sexual relations, but to lack capacity to decide whether contact with men is safe.  The apparently conflicting findings as to capacity cause a significant legal dilemma for public authorities in that they are required both to safeguard P and at the same time to allow her to engage in sexual relations where it is safe to do so.
The Public Guardian v P and ors (2019)
Conrad represented the Local Authority in this case involving the Public Guardian's application to remove Lasting Powers of Attorney in respect of both Property and Affairs, and Health and Welfare, from the daughter and granddaughter of P, with allegations of significant financial misuse.  A rare example of a such a case proceeding to a final hearing, Conrad had the dual task of supporting the OPG's application and fending off various criticisms the family attempted to make of the Local Authority during the proceedings.  The family members involved had their LPAs removed and a panel deputy was appointed.
University Hospitals Coventry and Warkwickshire NHS Trust and anor v SG (2018)
Conrad has represented SG, by the Official Solicitor, in this case involving a relatively young man who suffered from Emotionally Unstable Personality Disorder and Dissocial Personality Disorder.  SG has a long history of substance misuse and significant self-harming behaviour, including inserting foreign bodies into wounds and ingesting foreign objects such as scissors.  SG was addicted to morphine and would on occasion threatened institutional staff with violence, brandishing furniture, needles and bodily fluids.  He needed artificial feeding for 6 months before a definitive on his stomach operation was possible, and without which he would die.  This presented a huge management problem.   Despite understandable scepticism from the experts that the plan would work, the parties worked collaboratively to bring him to the point where the operation was possible, allowing SG a chance of recovery.
Briggs [2016]
Conrad appeared for the NHS Trust and CCG in this seminal case determining the limits of s21A of the Mental Capacity Act (MCA) before the Vice President of the Court of Protection. The applicant, the wife of a man in Minimally Conscious State after sustaining brain injury in a road traffic accident, brought an application for a court order to require life-sustaining treatment for Mr Briggs to be brought to an end, although she did so under the guise of a challenge to the 'Standard Authorisation', the legal mechanism whereby Mr Briggs' technical 'deprivation of liberty' had been authorised by the local authority. By bringing proceedings under s21A MCA rather than through the usual route for a serious medical treatment case Mrs Briggs could benefit from non-means tested legal aid. The result will have profound implications for funding for the many 'welfare' issues that are dealt with under s21A MCA across the jurisdiction of the Court of Protection.
Re JM [2016] EWCOP 16
Conrad appeared for the five applicants (local authorities and CCGs) in this landmark test case before the Vice President to determine the lawfulness of procedural steps following the Supreme Court decision in Cheshire West. Charles J placed responsibility on central government to ensure that those lacking mental capacity had independent representation in circumstances where they were deprivation of their liberty, whilst finding that local authorities and CCGs had no statutory duty to provide such representation. The judge criticised the MoJ and DoH for their "avoidant approach that prioritises budgetary considerations over responsibilities to vulnerable people". The case has implications for thousands of sensitive court applications regarding vulnerable persons every year. Described by the Law Society as an "unprecedented judgment." Commentary: Guardian, The Law Society.
Re Jake (a child) (withholding of medical treatment) [2015] EWHC 2442 (Fam); 148 BMLR 149
Conrad represented an NHS Trust in this emergency application before Lord Justice Munby, the President of the Court of Protection, to render lawful the withholding of medical treatment in the event of a serious deterioration in the condition of a gravely ill 10 month-old boy. The case was the first reported case to consider the updated guidance in this area: Making decisions to limit treatment in life-limiting and life-threatening conditions in children: a framework for practice 2015 and was otherwise notable in that it was a rare case in which the mother of the child involved herself lacked capacity to litigate in the proceedings.
Re X and others (Deprivation of Liberty) (No 1) [2015] 2 All ER 1154 and (No 2) [2015] 2 All ER 1165;
Conrad was instructed by Sunderland City Council in what proved to be a seminal hearing in open court, held by Lord Justice Munby on the question of how to deal with the profound consequences for those caring for the mentally disabled (especially Local Authorities) of the Supreme Court decision in the Cheshire West case, which opened up the definition of those who are considered to be deprived of their liberty considerably.
A NHS Foundation Trust and Ms X (By her Litigation Friend, the Official Solicitor) [2014] EWCOP 35
Ms X had suffered from anorexia for 14 years and also suffered from alcohol dependency with advanced liver disease. In August 2014, her treating clinicians formed the view that there was no prospect of any engagement with therapeutic care and that detention under the Mental Health Act and forced feeding were no longer in her best interests. Given the likely futility of enforced treatment and the fact that it would deprive her of the company of her friends, loved family members and the opportunity to pursue her hobbies and interests, the Court agreed that it would not be in her best interests for that treatment to be provided.
The case was complicated by a significant volume of material (20,000-25,000 pages of medical records) and the urgency with which the application came on. Cobb J heard the case at short notice and handed down an abridged judgment the following morning. Extremely important positions had to be taken on Ms X's behalf, with the assistance of the independent expert evidence of Consultant Psychiatrist Dr Tyrone Glover and on the instructions of the Official Solicitor's representative, Ms Sophia Roper. The conclusion of the case was ground-breaking in that it was only the third reported case involving an anorexic, and is the first reported case where forced treatment was found not to be in P's best interests even though there was some (albeit very small) chance of recovery with forced treatment.
GW v A Council and anor [2014]
Conrad represented a care home at first instance and on appeal in this case involving an elderly lady with Huntington's disease. The care home has instituted a regime of escorts and is concerned particularly as to GW's road safety. GW has brought a challenge alleging unlawful deprivation of liberty. The Council and the care home dispute this and have obtained an interim declaration to remove any doubt as to the legality of their position. GW appealed the first instance decision on a number of grounds. Baker J agreed with the care home that GW lacked capacity on the evidence and rejected the appeal.
York City Council v C [2014] Fam 10
Conrad represented York City Council in the Court of Appeal in this landmark case on the correct approach to capacity under the Mental Capacity Act 2005 (MCA).  The case concerned a 48 year old woman with learning disabilities who in 2006 had married a man convicted of serious sexual offences whilst he was in prison. City of York Council had at first instance obtained an order allowing monitoring of the couple given the high risk of harm to PC. The Official Solicitor appealed primarily on the basis that the test for capacity was 'act not person specific', i.e. that the risk posed by NC was as a matter of law irrelevant for determining PC's capacity. In this important legal ruling as to the correct approach to the test of capacity the Court of Appeal accepted the City of York's submissions that first instance judges should applying the plain meaning of the MCA and that the risk posed by NC was 'information relevant to the decision' that PC had to make under section 3 of the MCA, deprecating any attempt to add any embellishment or gloss to the statutory wording.
CYC v PC [2013] Med LR 26
In an important decision on the correct test for capacity, Conrad successfully sought a declaration that PC, a middle aged woman with learning difficulties, lacked capacity to resume cohabitation with NC on his release from prison. NC had a background of serious sexual abuse of his previous partners, to the extent of driving them into prostitution. NC and PC had married whilst he was in prison. The Official Solicitor opposed the application, asserting that PC had sufficient capacity and that the incorrect test for capacity had been used. The Official Solicitor contended that the test for capacity could not take into account 'person specific' factors such as the particular risk NC posed to PC. Mr Justice Hedley ruled that PC lacked capacity to decide whether to resume cohabitation with NC, applying sections 2 and 3 of the MCA, finding that there was no reason that 'person specific' matters such as the risk NC posed to PC could not be taken into account where they formed a part of the 'information relevant to the decision' in question. Supporting CYC's approach he also ruled that it was nevertheless in PC's best interests to resume her life with NC although subject to certain safeguards. In so doing he recognised her real commitment to NC as evidenced by their marriage, and the impracticality of trying to prevent her from having any contact with NC, despite the psychiatric expert in the case considering 'no contact' to be in PC's best interests.
An NHS Trust v KH [2013] Med LR 70
Conrad successfully represented an NHS Trust in an application to have an open-ended Advanced Care Plan to withhold treatment from a brain damaged young boy in the event that his condition deteriorated approved by the High Court. Agreement for the plan had not been possible between the Trust and the natural parents (both of whom themselves lacked capacity to litigate and required litigation friends), as the parents had expressed objections to the proposed plan, whereas the Local Authority (who shared parental responsibility) took a neutral stance. In this important judgment Mr Justice Peter Jackson agreed that the plan was in KH's best interests notwithstanding the open-ended nature of the declarations sought, and noted also that the views of parents should be afforded careful consideration and respect, even where they themselves lack capacity to litigate.
An NHS Trust v B (2012)
Conrad represented an NHS Trust in an urgent application to the Court of Protection concerning an elderly female who remained potentially treatable following a significant overdose in a suicide attempt. She had expressed to clinicians an ongoing desire to die and her family wanted her wishes to be respected, although as expressed they did not constitute a valid advanced directive.
XPCT v (1) XB (2) YB (2012)
Conrad acted for the Official Solicitor in the case of XB, who suffered from motor neurone disease which eventually prevented him from communicating at all except by blinking and required him to be on ventilation. Before he lost all ability to blink, he communicated an 'Advanced Directive', which stated that when he lost all ability to communicate he no longer wished to be kept alive. One of the nurses present doubted whether he had intended to make the AD. There was also an issue as to whether the AD was given an 'expiry date' which had passed. The High Court found the AD to be valid.
An NHS Trust v H (2011)
Conrad represented an NHS Trust in an urgent application under the High Court's inherent jurisdiction to deprive a female child of her liberty to transport her to hospital for urgent medical treatment against her will for a suspected life threatening ectopic pregnancy, which she believed to be a viable child.
L v L (2011)
Conrad represented the Official Solicitor in an application by a sibling for his effectively blind elderly brother, who lacked capacity but insisted he could see, to undergo cataract surgery and regain useful vision.
A Local Authority v CC [2010]
Conrad represented a local authority in an application to the Court of Protection for an interim order removing a young female adult with learning disabilities to a place of safety, with an injunction preventing her Hepatitis C-carrying partner from contacting her.
Recommendations
"He is very strategic in his approach."
Chambers & Partners
"Conrad provides timely, pragmatic and insightful advice."
Chambers & Partners
"Conrad demonstrates an excellent grasp of the technical complexities of the Mental Capacity Act, and the surrounding secondary legislation. As an advocate, his approach is calm and composed."
The Legal 500
"He is really fair and works towards a resolution."
Chambers & Partners
'Conrad demonstrates an excellent grasp of the technical complexities of the Mental Capacity Act, and the surrounding secondary legislation. As an advocate, his approach is calm and composed.'
The Legal 500
"His drafting is good and he is very experienced in Court of Protection matters."
Chambers & Partners
"Has sound judgement and is sensitive to the underlying issues."
Chambers & Partners
"He's very good at looking at the bigger picture."
Chambers & Partners
'A strong advocate.'
The Legal 500
"Excellent – he is extremely reliable, inventive and intelligent."
Chambers & Partners
'Is robust and very willing to strongly advocate a client's case and to provide practical advice.'
The Legal 500
"He can approach situations in a really sensitive way, but can also be forceful when needed."
Chambers & Partners
'He can handle difficult parties in a calm and commanding manner.'
The Legal 500
Publications
Conrad is a contributing editor of Medical Treatment: Decisions and the Law (3rd Edition) Bloomsbury Professional (2016)
Conrad also is a contributing editor to the Medical Law Reports, providing headnotes and commentary on a range of medical and Court of Protection cases.