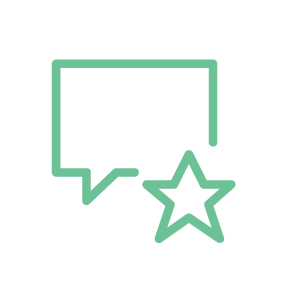 "He does medical treatment cases very thoroughly and very well, and is relentlessly persuasive."
Chambers & Partners
Conrad acted for the NHS Trust in the case of Aintree Hospitals NHS Foundation Trust v Hampson, in which Mrs Justice Roberts ruled in favour of the Trust.
Click here to read more
Clinical Negligence & Healthcare
Conrad has extensive experience of complex medical cases and is regularly instructed by the various medical defence organisations and claimant firms. Medical areas in which Conrad has experience include those involving: cerebral palsy; various forms of cancer (including breast, lung, bowel, and brain tumours); a variety of eye conditions (including macular degeneration, retinal detachment and glaucoma); many orthopaedic cases, including those involving deep hip and knee infections, spinal fusion surgery; vascular conditions; DVT; diabetes; cosmetic surgery for both sexes; stapedectomy; laparoscopic cholecystectomy; artificial sphincter surgery, among many others.
Conrad prides himself on getting to the very heart of a case at the earliest opportunity. For claimants Conrad's approach is to ensure that the pleaded case sets the claim off in the right direction and that the evidence is marshalled so that the full value is realised. To these ends, he will ensure that the pleaded claim is thoroughly tested and refined in discussion with the appropriate medical experts, and provide invaluable advice as to the areas of factual and expert evidence that need further exploration. This rigorous approach provides greater potential for earlier and higher settlement.
For defendants the need to ensure that the key issues are identified is no less important. There are times where Conrad has carefully crafted a defence that has itself been sufficient to lead to the claimant to discontinuance. His approach is always to remember the audience, which in clinical negligence cases is not always the court. It is as important to consider, for example, whether the defence or expert's agenda will persuade the expert instructed on the other side that the case is without merit. The rigorous analysis at an early stage that Conrad can provide thereby has the potential to lead to profound cost savings.
Cases & work of note
Bowstead v Wallace (2016)
The Claimant, a middle-aged woman, claimed over £3m in damages, alleging that the Defendant Orthopaedic Surgeon was negligent during the course of a cement-on-cement hip replacement by allowing the cement to extrude and cause damage to the femoral nerve. Causation and quantum were also significantly in dispute, the Defendant contending that the Claimant's level of disability was out of proportion to the injury sustained, and that a significant element of her disability was suffering from a 'Conversion disorder' amenable to psychiatric treatment. Trial commenced on all issues in September 2016, although went part heard and, uniquely, the trial judge decided to split liability and quantum mid-trial to ensure that the breach of duty issues could be dealt with before the evidence became stale. The outcome of the case therefore remains outstanding.
Peppard v Sherwood Forest Hospitals NHS Trust (2016)
Conrad represented the Defendant in a 5-day trial in this claim concerning an admitted delay in diagnosing a spinal epidural abscess. Breach of duty was admitted in that transfer from the treating hospital to another hospital and a whole-spine MRI scan (and diagnosis) should have happened earlier. The trial concerned only causation. The Defendant's expert contended that the nature of the Claimant's condition was such that the die was already cast: the Claimant suffered an infarct of the spinal cord – in effect a stroke in the spine – as a result of the thrombosis of key vessels supplying her spinal cord due to an infective cascade. Earlier decompression surgery would not have made a difference to the outcome as the neurological deficit was not caused by significant compression of the spinal cord.  The Claimant's expert, who the trial judge preferred, contended that there was a degree of compression and that on balance earlier diagnosis would have avoided the catastrophic event.
P v Dr Y (2016)
A limb amputation through negligent delay in diagnosis case which came close to trial on liability, but following an RTM in which Conrad set out the perceived deficiencies in the Defendant's case the Defendant made a substantive offer of £850,000 and then followed this up with acceptance of a 90% on liability offer. Quantum is now being investigated further. This is a good example of how good work avoids trials.
S v Dr C (2016)
Conrad was instructed by the Defendant in this case in which the Claimant alleged a delay in diagnosis of brain haemorrhage causing significant neurological deficits, said to be worth in the region of £1 million. There was a significant causation issue as to whether the Claimant has suffered from one brain haemorrhage or two, which was not resolved by joint meeting of the experts. Given the significant difference between the experts the case was settled on favourable terms.
D v an NHS Trust and ors (2016)
Conrad represented a GP in a multi-defendant claim was brought by a widow for the failure of the GP surgery to have a reasonable system for reviewing blood tests, leading to a failure to refer D in response to a markedly raised cholesterol result. It was alleged that earlier diagnosis of familial hypercholesterolemia would have been made, allowing the prescription of statins, other investigations and surgical intervention, and D is not likely to have suffered a myocardial infarction and died. A connected claim was made against a Trust for failures following referral by the GPs.
This case was medically complex on causation issues (with experts of several disciplines). A key point of practice to note was that during a round table meeting another Medical Defence Organisation took a markedly different approach to the litigation such that the negotiations proved to be as much with the co-Defendant as with Claimant. This requires a particularly nuanced approach to on the one had presenting a united front to the Claimant, and on the other hand persuading the other MDO of your point of view. The case was resolved satisfactorily without the need for a trial.
D v An Ambulance Service (2016)
Conrad represented the Defendant in circumstances where Claimant found his own son dying of overdose. There was admitted negligence in that the paramedics attending the scene should not have left the Claimant (who was himself a paramedic) to take the lead in the situation. When instructed, Conrad contended in amended pleadings that there no duty of care existed at all in this situation as the Claimant did not fulfil the strict Alcock criteria for 'secondary victims'. This is an example whereby a careful analysis of the law and clarity of pleadings ultimately led to the discontinuance of the claim.
P v Surrey PCT (2015)
Conrad represented the Claimant in this case involving alleged failure to treat siderosis, an eye condition where a small fragment of lead entered the Claimant's eye and in effect "rusted", causing blindness in one eye. A question arose as to whether mono-vision could be categorised as "disabled" for the purposes of the Equalities Act 2010 definition for the purposes of bringing "Ogden 6" type claim for residual earnings capacity. There was also an issue about whether provisional damages could be claimed if the risk to losing vision in the other eye was constitutional. The claim settled.
White v Hardwidge (2014)
Conrad represented the claimant through to trial in this fatal accident claim against a Consultant Neurosurgeon who was alleged to have lost her husband to follow-up in the 1990s so that a benign tumour reached such a size that brain surgery caused a significant deterioration and ultimately death. The deceased's wife brought the claim on behalf of his estate for his pain and suffering prior to death, and on her own behalf, alleging lost financial and service dependency. Liability, causation, contributory negligence and quantum were in dispute at trial. Settled was reached post-trial, prior to judgment being handed down.
W v ABM University Healthcare Trust (2014)
Conrad represented the Defendant in this claim pleaded at £7.5 million brought by a woman who suffered from paraplegia caused by a road traffic accident. She alleged that negligently caused pressure sores and a consequent failure to perform spinal stabilisation surgery caused the need for an extensive care regime, including hoisting and night-time carers, whereas but for the negligence she would have been a fully independent paraplegic.
Dove v Jarvis [2013] All ER (D) 67 (Feb)
Conrad successfully defended a Consultant Orthopaedic Surgeon in this High Court trial in which the Claimant alleged that her total hip replacement had been performed negligently so as to cause an excessive degree of anteversion, causing symptomatic impingement and the need for revision. The judge held that whilst the degree of anteversion fell outside the optimal range, this did not constitute negligence. The Claimant had contended for a higher duty of care in contract on the basis that the procedure was done privately and the Defendant had suggested that the procedure would be 'well done', but on the facts of the case this assurance was not considered to have raised the standard of care to be expected beyond the level expected in tort.
Publications
Conrad is a co- author of Medical Treatment: Decisions and the Law (3rd Edition) Bloomsbury Professional (2016)
Conrad also is a contributing editor of the Medical Law Reports, providing headnotes and commentary on a range of medical and Court of Protection cases.
articles
Conrad has reported on the following cases for The Medical Law Reports.
Atkins v Co-operative Group Ltd [2016] EWHC 80 (QB) [2016] Med LR 169 Civil evidence – Negligence – Causation – Asbestosis – Fresh evidence – Change of circumstances – Entering judgment by consent – Interim payment – Repayment of interim payment.Re A (A Child) [2016] EWCA Civ 759 [2016] Med LR 427 Children – Best interests – Right to life – Life-sustaining treatment – Withdrawal of treatment – Balance sheet exercise – Pain – Wider best interests – Over-emphasis of one factor in best interest decision.
Jefferies [2016] EWHC 2493 (Fam) MLR 2016 38
Welch v Waterworth [2015] EWCA Civ 11 [2015] Med LR 41 Clinical negligence – Re-do aorto bifemoral bypass graft – Findings of fact – Reliance on operation record – Adequacy of Reasons – No need for judge to determine every issue in evidence.
Re JM (A Child) [2015] EWHC 2832 (Fam) [2015] Med LR 544 Children – Jurisdiction – Life sustaining treatment – Inherent jurisdiction – Children Act 1989 – Specific Issue Order – Best interests.
Dusza and Sobhani v Powys Teaching Local Health Board [2014] EWHC 339 (Admin) [2104] Med LR 147 Contract – National Health Service – Local Health Boards – Dentists – Dental examinations – Duty to make clinical records – Standard General Dental Services Contract – Course of treatment – Whether examination meant full mouth examination – Failure to record carrying out a dental examination in the dental record – Dentists' entitlement to payment.
P v Cheshire; P&Q v Surrey [2014] UKSC 19 [2014] Med LR 321 Deprivation of liberty – Mental capacity – Incapacity – Disability – Vulnerable adult – Living arrangements for mentally incapacitated persons –European Convention of Human Rights, article 5 – Constant supervision and control – Residence and care arrangements amounting to a deprivation of liberty – Lack of objection to supervision and control – Relative normality – Supported living arrangements – Foster parents.
K v Hospital Manangers of the Kingswood Centre and Another [2014] EWCA Civ 1332 Habeas corpus – Deprivation of liberty – Detention in hospital – Discharge order – Barring report – Service of discharge order – Service outside of Deemed Service Provisions.
Recommendations
'He has a fine eye for detail and provides clear and practical advice.'
The Legal 500
'Very sound technical and procedural knowledge, and ability to identify key medical issues in a case'
The Legal 500
'He persists in drilling down into the evidence.'
The Legal 500
'Meticulous, cool and collected trial advocate.'
The Legal 500
'He provides a solid service.'
The Legal 500
'His ability to pick out the key areas of contention is impressive.'
The Legal 500
Qualifications
Conrad has a First in BA History from University College London and was awarded the Margaret Elizabeth Dale Cast prize.  He studied for the Common Profession Exam in law at City University, before reading for the bar finals at the Inns of Court School of Law in Gray's Inn, and was awarded the Inner Temple Major Scholarship.  He was the winner of the Inner Temple Lawson Mooting competition in 2004.
Memberships
Conrad is a member of the LCLCBA and the PNBA.