Business & Specialist Crime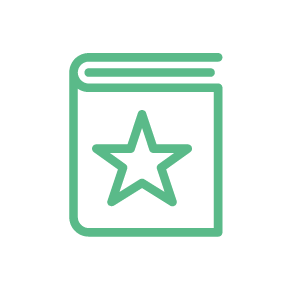 'The Short arm of the Law' Chris writes for FT Advisor on 2006 Fraud Act in relation to a £600million claim against Lloyd's bank. Click here to read the article.
Chris acted as leading counsel for a senior Barclays Bank Commercial Manager charged with conspiring to defraud the bank of over £5 million in a series of commercial property transactions.
Chris has acted for the defence in hundreds of serious, complex and sensitive criminal cases, including a huge number of contested jury trials and appeals.
cases and work of note
Trading Standards v T corporation – instructed for a substantial corporation and its directors, to apply for the discharge of restraint orders covering assets valued in the tens of millions.  The application was successful, all orders were discharged (with costs) and, following detailed written representations, no criminal proceedings were brought.
Trading Standards v X & Y – advising clients on pre-charge engagement with a major national trading standards investigation into unlicensed money lending ("loan sharking").  Substantial pre-charge representations against charge submitted to the reviewing lawyer
MPS v P – acting for a senior bank manager, under criminal investigation for money laundering and fraud.  Successfully applied for the discharge of a pre-charge restraint order and prepared full representations against charge to the reviewing lawyer at the CPS
R v O – advising a client under investigation for money laundering and large-scale identity theft in the context of the retail banking system
R v G – advising a client in all aspects of pre-charge strategy and prosecution engagement in a tax fraud investigation by HMRC
R v A – advising a UK client in a multi-jurisdictional $50 million investigation for "missing trader" tax fraud, initiated by the Canada Revenue Agency with mutual legal assistance in the UK from HMRC
R v Y – acted for an ultra high-net-worth and high profile Mayfair client in a  Crown Court trial for racially aggravated assault. Client acquitted by the jury of all charges.
R v ZY – acted for a company director charged with fraud against numerous financial institutions in the operation of his business. No evidence was offered by the prosecution before trial after detailed submissions on disclosure of sensitive material. Not guilty verdicts entered by the judge.
R v MH – acted for a company director charged with fraud and money laundering in respect of a multi-million pound intra-community VAT fraud.
R v KL – acted for a businessman charged with Cheating the Public Revenue in respect of evasion of VAT over a period of several years, tried in the Crown Court.  Client cleared of the most substantial charge and received a suspended sentence.
R v DG – Successfully negotiated a court-sanctioned plea bargain for a client charged with laundering over £1 million of cash and property from a major international drugs conspiracy. No prison sentence was imposed and substantial assets were returned to the client.
R v LS – leading counsel in a major money laundering prosecution at Southwark Crown Court, alleged to involve over £30 million of bank transfers from the proceeds of international organised crime. Client acquitted by the jury after trial.
R v HR – acted for one of the principal defendants in a 15 handed money laundering case. Said to be one of the largest international money laundering cases every prosecuted, with cash in the region of £200 million being sent abroad via the money transfer sector and the banking system.
R v SK – following negotiation and representations, proceedings discontinued against client for involvement in laundering the proceeds of a bank "transaction reversal" fraud involving a major attack on the banking system.
R v SA – Acted for a senior police officer charged with money laundering offences in respect of commercial property and international money transfers. The case collapsed after submissions that the whole proceedings amounted to an abuse of process due to disclosure failures by the CPS.
Trading Standards v A – Advising client pre-charge on all aspects of engagement with the prosecution authorities in respect of a long-running investigation into criminal behaviour in the energy sector.
NHS Protect v Doctor O – Advising a senior hospital consultant on pre-charge strategy in a fraud investigation, concerning alleged conflicts of interest in NHS procurement, arising from the client's interests in companies awarded NHS contracts.
HMRC v Y and V – advising a married couple, with a large buy-to-let property portfolio, on all aspects of pre-charge strategy in a large-scale criminal tax fraud investigation by HMRC, including oversight of the submission of evidence and representations to the Crown Prosecution Service.
Trading Standards v PK – Leading counsel for the main defendant in a case involving a long-running and highly organised conspiracy to defraud small businesses by the use of commercial telesales techniques in a criminal enterprise.
HMRC v LC – Money laundering the multi-million pound proceeds of one of the largest MTIC ("carousel") frauds ever tried in the UK, involving voluminous evidence from Gibraltar, Hong Kong and other international jurisdictions.
R v CB – Multi-million pound long-firm commercial fraud case where the Crown relies heavily on probe recordings from intrusive surveillance. Issues include disclosure from other jurisdictions, abuse of process by multiple prosecutions and evidence tampering. Client avoided a prison sentence after court-sanctioned plea bargain was negotiated with the prosecution on his behalf.
R v MD – Counsel for one of the principal defendants in a 12 handed conspiracy to cheat the revenue, involving alleged multi-million pound MTIC ("carousel") fraud through trading in industrial metals.
R v HK – SOCA prosecution alleging international money laundering with the use of a Money Transfer Bureau ("MTB") and the organised crime technique of "cuckoo smurfing" to launder £30 million of cash via the banking system. Acted for the only defendant to be cleared by the jury at trial.
HMRC v Jones – Leading counsel for one of the principal defendants in a £20 million VAT and duty evasion fraud relating to the large-scale commercial trading of imported cigarettes and tobacco. One of only two of the ten defendants not to be convicted at trial.
R v LD – 14 handed corruption and fraud case involving Trafford Council in Manchester. One of the largest ever investigations into alleged fraud by senior council employees. Client received a suspended sentence after proceedings lasting eight years.
FACT v Bowes – International copyright fraud case involving the trade in illegal downloads of music and video material. Over 4 million pages of evidence was obtained from websites and servers all over the world, primarily in the United States. One of the largest private prosecutions ever undertaken.
R v TS – Counsel for a serving police officer, charged with fraud. The case was stayed as an abuse of process after counsel successfully argued that the Defendant had been persecuted by his fellow officers and that it would be unfair for him to be tried.
SERIOUS & COMPLEX CRIME
R v Doctor X – Acting for a neurologist, in the Crown Court, charged with coercive behaviour and a series of assaults against his wife and infant daughter, due for trial on 2018
R v U – Acting for a finance and technology professional in criminal proceedings for making indecent images of children
MPS v Q – Advising a high net worth client pre-charge in respect of a police investigation for historic offences of rape and sexual assault, involving issues of complainant intoxication
R v J – acting for a high net worth client in criminal proceedings for assault of a high profile "celebrity", due for trial in 2018
R v Z – acting for a client charged with murder on the basis of joint enterprise, for trial in the Crown Court
R v F – acting for a client, originally charged with murder.  Following Chris's detailed application to dismiss the murder charge, founded on analysis of the pathology evidence, the prosecution amended the charge to manslaughter, due for trial in 2018
R v L – acting for a client charged in a major human trafficking and exploitation conspiracy, before the Crown Court in 2018
R v KO – acted for an American citizen charged with an offence of rape, allegedly committed in London, acquitted by the jury in a re-trial.
R v SA –instructed in substantial Proceeds of Crime Act proceedings arising from a large-scale prosecution for drug trafficking, involving issues of resulting trusts in family property transfers. Prosecution application for an order in excess of £500,000 reduced to an order for a nominal sum. following service of written response under s.17 of POCA, drafted by counsel.
R v SLS – Leading counsel for the alleged architect of a £533 million conspiracy to import high purity cocaine into the UK from mainland Europe via the port of Dover, hidden in industrial equipment. Client was a High Risk Category A Prisoner until he was acquitted by the jury at trial.
R v WI – allegation of blackmail of a multi-millionaire businessman in the context of an international commercial transaction.
R v Davies – Leading counsel in a conspiracy to supply cocaine, ecstasy and cannabis on a massive scale and throughout the North of England. Evidence from intrusive surveillance, telephone call pattern analysis and cell-siting. Extensive applications for disclosure of material under s.8 of the CPIA 1996. Successfully appealed.
R v Elezi – Human trafficking of women as "sex slaves" from Lithuania, across Europe and into the UK, by an organised crime syndicate from Albania. Sensitive issues of disclosure including cross-border requests for information on the witnesses' criminal history.
R v TE – leading counsel for a club DJ charged with murder, tried at the Old Bailey, with complex issues of causation and underlying brain injury. Client acquitted by the jury.