Professional Discipline & Regulatory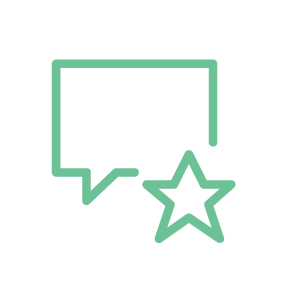 "He displays the ability to master complex information coupled with superior advocacy skills and the ability to relate well to, and gain the confidence of, the individuals whom he represents."
Chambers & Partners
General Dental Council v W
David Morris successfully defended a dentist who had extracted a tooth from an elderly patient who was taking bisphosphonate medication for osteoporosis.
Click here for news story
Experience & expertise
David began specialising in the defence of health professionals in the pre-Shipman era. He has experienced the transformation of professional regulators from their recalcitrant, light touch approach heavily criticised by Dame Janet Smith in her Shipman report to their current rigorous, complainant-centred prosecutorial regimes.
This experience has instilled in him the need for detailed preparation of the case and the client. He is able to persuade clients sensitively but firmly of the need to adopt a realistic approach to the evidence and allegations.
Long experience has honed his courtroom skills in cross-examining vulnerable patients and intransigent experts, and framing submissions so as to appeal to the particular tribunal his client is facing.
This has led solicitors to instruct him for their more challenging cases and clients.
In recognition of this knowledge and skill he was awarded the accolade of Professional Discipline Junior of the Year at the Chambers & Partners UK Bar Awards. The current edition of Chambers describes his practice as follows: "His expertise in disciplinary and regulatory cases in the healthcare sector is unquestionable. He focuses his practice on the representation of healthcare practitioners, regularly appearing before their disciplinary bodies and in the Administrative Court."
Cases & work of Note
General Dental Council v W 2017
David Morris successfully defended a dentist who had extracted a tooth from an elderly patient who was taking bisphosphonate medication for osteoporosis.
Click here for news story
GMC v S 2016
David Morris successfully represented a consultant in anaesthesia and pain management who was accused of improperly conducting intimate examinations.
The instructing solicitor wrote: "Thank you for all your hard work on this case with your customary rabbit-out-of-the-hat ending" while the consultant commented "I feel privileged to have had your services and I am 100% satisfied that you were able to represent my point of view in this case".
GDC v T 2016
David successfully defended a dentist who was the director of a company owning over 10 dental practices. He was accused of knowingly and dishonestly buying counterfeit dental equipment for the practices on  eBay from Chinese websites for prices a small fraction of those paid for genuine items.
On the face of the evidence about the ludicrously low prices paid a finding of dishonesty seemed inevitable. The Panel accepted his submissions on the need, in accordance with cited legal authority, to look for cogent evidence of dishonesty and to apply both an objective and subjective test. The Panel found that, while the dentist showed a profound level of naivety, he had not been dishonest.
GMC v V 2015
Successful defence of a Drug Addiction Services doctor who had taken numerous photographs of injection sites in patients' groins and genital areas without proper consent. Despite having previously appeared before the GMC on similar allegations (photographing patients' genitalia while a genito-urinary consultant), David persuaded the Panel that suspension was unnecessary and that he should be allowed to continue practice subject to conditions.
GMC v H 2015
A GP faced allegations of dishonestly issuing prescriptions in the names of fictitious patients. In his submissions David had cited authorities emphasising the importance of identifying cogent evidence and motive before finding charges of dishonesty proved. The Panel, while considering the doctor's evidence to have been at times vague and evasive, was unable to identify any personal or financial motive and did not find him dishonest. Having found that the doctor's fitness to practise was not impaired the Panel went on to reject the GMC's submission that the doctor should receive a formal Warning for poor record-keeping which he had admitted in his evidence. It accepted David's submission that it would be wrong to issue a Warning about matters which had not been formally alleged against the doctor and about which no findings of fact had been made. In the circumstances the Panel agreed that it did not have the power to impose a Warning about matters not included in the formal allegation. In so doing the Panel expressly rejected the contrary advice of the Legal Assessor.
GMC v Dr B 2015
David represented a high profile GP who had been chairman of his local Clinical Commissioning Group with responsibility for a multi-million pound budget. The doctor faced numerous allegations of dishonesty including:

getting a receptionist to forge his GP partner's signature on a Life Insurance application form;
witnessing the signature on the Will of an elderly hospital in-patient suffering from Parkinson's Disease and Dementia when he knew that the patient may have lacked sufficient mental capacity;
failing to disclose his Out of Hours (OOH) work to the GMC and
failing to disclose his interim GMC suspension to the OOH employer.
The doctor was also charged with Deficient Professional Performance having done poorly in a GMC clinical assessment.  He admitted this allegation.
The MPTS Panel only found one allegation of dishonesty proved: the Life Insurance forgery. While finding his witnessing of the Will ill-advised the Panel was not satisfied that it was actually dishonest.
On the proved facts the GMC sought the doctor's erasure from the Medical Register. Unusually for a case of dishonesty the Panel were persuaded that neither erasure nor suspension was necessary to maintain public confidence in the medical profession. They were satisfied that their finding of Impairment coupled with a substantial period (3 years) of conditional registration would send a clear message to the public and the profession as to the seriousness of  his misconduct.
GMC v A 2014
Mr A was a senior surgical Specialist Registrar who faced charges relating to his performance of an appendicectomy on a 20 week pregnant woman during which he in error removed one of the patient's ovaries having mistaken it for the appendix.  These included poor clinical performance before, during and after the procedure and acting beyond the scope of his competence. The patient subsequently died from infection. It was not however part of the GMC's case that Dr A's failures contributed to the patient's death. The on-call consultant who had allowed Mr A to conduct the procedure without being present to supervise him was also a defendant in the case.
Mr A admitted the majority of the allegations. Since the incident Mr A had done substantial remedial work. The Panel found his failings so serious that, notwithstanding his remediation, they considered his current fitness to practise to be impaired. Conditions of supervision and retraining were attached to his registration.
Immediately after the Panel's sanction Determination the GMC's Chief Executive, Niall Dickson, issued a Press Release. In it he criticised the leniency of the Panel's sanction saying that for such a serious clinical incident which had such serious consequences a sanction of suspension should have been imposed.
GMC v M 2014
Dr M was a junior Northern Irish GP who entered into a sexual relationship with a young vulnerable female patient who had first attended his surgery as an emergency having expressed suicidal thoughts following break up with her boyfriend.
At first Dr M denied any inappropriate relationship at all. He subsequently admitted a platonic relationship and then, very shortly before the hearing, agreed that the relationship had been sexual.
For sexual relationships with vulnerable patients the GMC always asks the Panel to erase the doctor from the Medical Register and they did so here.
David persuaded the Panel not to. It agreed that the doctor's admission, albeit late, had avoided the need for the patient to attend and give evidence. Further, he had displayed insight into the extensive psychological harm he had caused her. In these circumstances it agreed to impose a period of 12 months suspension. Following a period of conditions imposed on review the doctor is now back in unrestricted practice.
GMC v Kakade [2013] EWHC 2110 (Admin)
Successful application to terminate a GP's interim suspension order on grounds of procedural irregularity and substantive error in Panel's determination.
GMC v Cornish [2012] EWHC 1196 (Admin)
Appeal against erasure of a consultant anaesthetist who had become addicted to anaesthetic drugs he had been stealing from his hospital over a period of 15 years.
GMC v C 2012 [Inquest – Leeds Coroner's Court; GMC Investigation Committee]
Coroner found a series of failings by Dr Cox, a senior Emergency Department Specialist Registrar, and other doctors. The GMC's Investigation Committee found that the doctor's acts and omissions did not warrant a Warning
GMC v A 2011
Successful GMC Rule 12 review and quashing of Investigation Committee's imposition of a Warning on an obstetric Specialist Registrar who delivered a baby with severe brain damage.
GMC v M 2011
Avoiding erasure for a GP who had sexual intercourse with a vulnerable female patient during a home visit.
GMC v L 2011
GP suspended for two months after the GMC had sought erasure for his persistent dishonesty, sexual and racist comments to staff and improper disclosure of confidential patient details.
Recommendations
David has long been recommended by the directories as a leading junior in Professional Discipline. In addition to awarding him Professional Discipline Junior of the Year, Chambers & Partners ranked David in its list of Top 100 Juniors.
Directory editorial has included the following:
"One of the best healthcare regulatory advocates there is. Calm, measured and instils great confidence."
Chambers & Partners
"David consistently strikes the right tone in cases of every hue and his experience and affable manner put clients at ease."
Chambers & Partners
"David has it all. An exceptional barrister who has a wealth of experience."
Chambers & Partners
"David has a very analytical mind and is measured in cross-examination."
The Legal 500
'He is extremely measured, committed, very personable and effective.'
Chambers & Partners
'David's advocacy is an absolute master class.'
Chambers & Partners
'Working with him is an absolute masterclass in running a GMC defence case. He is experienced thorough, and a really excellent person to work with. His manner with client, expert and team is perfect. '
The Legal 500
'David is very user-friendly and approachable, and is always on top of the details.'
The Legal 500
"Probably the most experienced junior counsel specialising in professional discipline work. There will be very few types of cases that David will have not dealt with very ably before – at least ten times."
Chambers & Partners
"He is a very precise and effective advocate."
Chambers & Partners
"He is extremely experienced and is good with clinicians. He tends to have the ear of the tribunal."
Chambers & Partners
'He is measured and reflective, but tough when needed yet with a gentle demeanour – a brilliant combination for a particularly difficult case.'
The Legal 500
"One of the most experienced advocates around for medical disciplinary matters. He has an encyclopaedic knowledge of the jurisdiction and an assured, empathetic approach. He inspires confidence in his clients."
Chambers & Partners
'Unflappable, diligent and charming.'
Chambers & Partners
"David is a barrister whose experience of the GMC and GDC is almost unrivalled, and for whom complex cases are second nature. He's very thorough and has an incredible eye for detail. He's excellent on complex, paper-heavy cases and is phenomenally experienced."
Chambers & Partners
"He has a very effective style of cross-examination."
The Legal 500
"He displays the ability to master complex information coupled with superior advocacy skills and the ability to relate well to, and gain the confidence of, the individuals whom he represents. He is a wonderful advocate with a superb ability to communicate with different kinds of tribunals: a master of his trade."
Chambers & Partners
"He is a reliable, experienced and dedicated practitioner."
Chambers & Partners
"He gets first-class results."
The Legal 500
"Extremely experienced, and holds the regulatory panels in the palm of his hand." The Legal 500
"David Morris, who is noted for his sure and confidence-inspiring touch with clients."
The Legal 500
"His knowledge of the jurisprudence is extensive and his judgement on how to run a case is always very sound. He is persuasive and the tribunal always feels safe in his hands."
Chambers & Partners
"David Morris is excellent and exhibits fantastic judgement when dealing with problematic cases involving medical professionals."
Chambers & Partners
"David Morris has an impressive track record in cases where high-ranking doctors face being struck off."
Chambers & Partners
"David Morris has vast experience in medical disciplinary and regulatory matters."
The Legal 500
"David Morris regularly represents healthcare practitioners at risk of being struck off, often appearing before the GMC and the GOC. Clients say his approach is affable and smooth, and "absolutely nothing gets past him."
Chambers & Partners
"Incredibly experienced in GMC cases, has been there, done that and is very good with clients." 
The Legal 500