Professional Discipline & Regulatory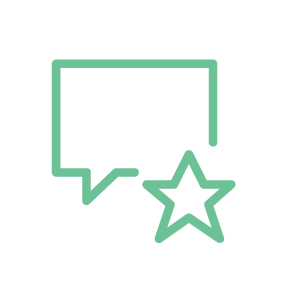 "He is a highly experienced advocate, who has a light touch that works its magic with both witnesses and panels."
Chambers & Partners

Alan defended Major Keilloh, the army doctor involved in the Baha Mousa case in Iraq.
 experience & expertise
Alan Jenkins has appeared to defend practitioners in professional disciplinary tribunals for more than 20 years.  He has acted for and advised people across a wide range of professional fields.  He has acted in cases concerning doctors, dentists, solicitors, police officers and many other professionals: pharmacists, optical council registrants, accountants, actuaries, psychologists, social workers, hearing aid practitioners and others.
Given Alan's background in criminal work, he is often instructed in cases where there are stark differences between the accounts given by the complainant and the defendant professional.  This type of case may well require a thorough and effective cross examination of the complainant.
Standout cases in recent years include defending Dr Barton, the prescribing doctor in the Gosport War Memorial Hospital investigation (see Inquests).
recommendations
"He is very good in front of a tribunal: very charming and persuasive."
Chambers & Partners
"Alan is a very able and experienced counsel. He deals with matters promptly and is impressively thorough in his preparations. He is hardworking, knowledgeable and a very capable advocate. "
The Legal 500
"Alan is an extremely able barrister. He has a particular skill in managing even the most difficult of clients, putting them at ease and gaining their confidence. He deals with instructions promptly and is impressively thorough in his preparations. He is hardworking, knowledgeable and a very capable advocate."
The Legal 500
"He is experienced in criminal work and professional discipline. Very impressive in tribunal at restoring tranquillity, and he gets good results."
Chambers & Partners
"A very experienced advocate who is hard-working, approachable and well liked by his clients."
Chambers & Partners
"He has an absolutely charming manner and clients love him."
Chambers & Partners
'He puts clients at ease and provides clear advice which is sensible and practical but also does not shy away from giving them the difficult advice which they may not want to hear.'
The Legal 500
"It's a pleasure to be against him, as he approaches cases professionally and thoroughly."
Chambers & Partners
"An excellent advocate who can command a tribunal."
Chambers & Partners
"A highly experienced advocate in medical disciplinary and related criminal matters. He inspires great confidence in the client."
Chambers & Partners
'A very experienced advocate with a poised presence.'
The Legal 500
"His cross-examination is formidable. He combines this with being both straightforward and approachable. Very highly recommended."
Chambers & Partners
"Noted for his specialism in representing medical professionals." 
The Legal 500
"He is excellent in terms of his preparation and his understanding of the sector. He is effective in maintaining a view of the bigger picture."
Chambers & Partners
"He can diffuse the stickiest of issues when presenting a case."
The Legal 500
"He acts regularly on behalf of doctors, dentists and solicitors, appearing in front of tribunals and appellate courts. He does particularly well representing medical professionals facing dual disciplinary and criminal proceedings."
Chambers & Partners