Business & Specialist Crime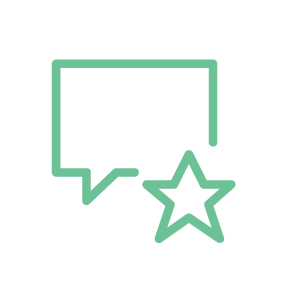 "Alan Jenkins is particularly good at handling work with criminal aspects. His extremely smooth and persuasive style makes him an outstanding trial lawyer."
Chambers & Partners
Alan acts in criminal case concerning physiotherapy treatments
5th March 2016
Click here for the full news story
 experience & expertise
Alan Jenkins has represented professional people in the criminal courts for more than 25 years.  He has acted for doctors, dentists, solicitors, company directors and a range of other professionals.  He has also appeared for companies and Hospital Trusts.
Many of these cases will have several aspects, and Alan is regularly instructed for the same client in related proceedings, such as an inquest, professional disciplinary or other regulatory hearings, and other suspension or and licensing issues.  (See Inquests and Professional Discipline and Regulatory for more details.)
He is regularly instructed to advise clients before any charges have been preferred, and often before interview.  Preparatory work will often include instructing experts and evidence gathering, and advising on a strategy for interview.  In such cases the aim is to avoid, or to minimise the impact of, a subsequent prosecution.
Cases involving death
Alan Jenkins has appeared for the defence in more than two dozen trials in cases where gross negligence manslaughter is alleged, and he has advised in very many cases in which gross negligence or corporate manslaughter was being investigated. These cases are always very serious for the client, they are often factually usually complex, and they attract considerable media attention. Many of the cases of gross negligence manslaughter arising out of medical practice involve difficult issues of causation.
Alan has been instructed in other classes of case: examples include a GP prosecuted for murder (Dr Moor), an obstetric surgeon prosecuted for undertaking an illegal abortion (Mr Dixon), an obstetrician and gynaecologist prosecuted in the first prosecution brought under the Human Fertilisation and Embryology Act 1990.
Cases
Manslaughter trials include the following:
Dr Kokkarne (2 deaths), Mr Stephen, Dr Nikkah, Mr Walker (3 deaths, plus theft and perverting the course of justice), Dr Lee, Dr Raheem, Mr Patel, Dr Gadgil, Dr Saha, Dr Prentice, Dr Gustafson, Mr Roberts (the "wrong kidney" case).
Sexual offences
Alan has acted to defend professionals accused of sexual assaults in the criminal courts for many years.  Whilst many of these cases concern doctors and medical practice, others have involved company directors and managers in large organisations.  He is regularly instructed by medical defence organisations, by other insurers, or by clients who have sought him out for his experience and expertise in this type of work.  He has also acted for practitioners in professions ancillary to medicine (dentistry, nursing, physiotherapy) in criminal cases.
These range from cases in which there is a single complaint to those with many, many complainants.  Alan Jenkins has particular experience of cases in which there has been a "trawl" of patients by the investigating bodies (Police, NHS England or Hospital Trust).  Such cases require careful consideration whether the manner in which the trawl was conducted has tainted the accounts of witnesses.
Cases
Sexual cases include: Dr Ayling (35 complainants), Dr Crosby (23 complainants), Mr Chopra (dentist), Dr Jones, Dr Kamal, Dr Hoodbhoy (7 patients), Dr Owens (rape and multiple sexual assaults), Dr Ghadiali (Consultant Psychiatrist: 6 patients), Dr Zala (multiple trials, many patients), Dr Tate, Dr Srinivas (12 complainants), Dr Karim, Dr Cowie, Mr Anbar, Dr Riaz Dr Ragupathy (10 patients), In the last 2 years Alan has acted for Mr Hamid (Birmingham Crown Ct – 10 patients), Dr Al-Rubaiy (Cardiff), Dr O'Connor (Warrington), Mr Jenkins (company director – airline passenger – 3 cabin crew), Dr Arora (Norwich), Dr Khan (Taunton). (Croydon), Mr Selvaraj (a physiotherapist, 11 patients), Dr Yiallouros (Blackfriars) and Dr Crosby (Liverpool – 1 further complainant).
Fraud and other offences of dishonesty
Alan Jenkins was instructed over many years in cases of serious fraud, usually appearing for solicitors or company directors.  The range of cases included mortgage fraud, fraudulent trading, money laundering and theft from clients.  In 1996 he was noted as "one to watch" in The Lawyer's review of junior barristers instructed in criminal fraud work.
In recent years Alan's practice has focused more on medical, health and safety, and other work in which death or serious injury has been sustained, but he continues to practise in fraud and other criminal cases of dishonesty.  Over the last few years he has acted in a string of cases of this type.   (Examples include: a company director charged with fraudulent trading for two of her companies, as well as multiple charges of fraud, forgery and theft, amounting a total of several million pounds.  Alan Jenkins acted as leading counsel for her at trial, which lasted 7 weeks at Canterbury Crown Court, involving forensic accountants on both sides, and which resulted in her acquittal by the jury on all charges.   Alan also acted for a GP from South West London who faced 37 charges of fraud at Kingston Crown Court.  After an 8 week trial she, too, was acquitted on all charges by the jury.)
He has also appeared to defend medical and dental practitioners in a number of other cases of alleged dishonesty in the criminal courts.
recommendations
"Standout junior Alan Jenkins is exceptionally skilled and a real master of the art of defending doctors." 
Chambers & Partners 
"Alan Jenkins is considered without doubt one of the best barristers in the field in terms of client care, advocacy and the ability to assimilate masses of documents and present an effective case."  
Chambers & Partners