Representing Healthcare Professionals in Criminal Proceedings – A Guide to the Essentials
30th May 2018
This seminar will be given by Anthony Haycroft for MBL. This course is aimed at those who advise medical professionals who have been charged with a criminal offence relating to their work. It will consider the tactics to be adopted and explain the specific nuances involved in this area.
The seminar will be held in London on the 30th May 2018, 2:00pm – 5:15pm, with the location announced 14 days prior to the event.
For further information and to book tickets click here.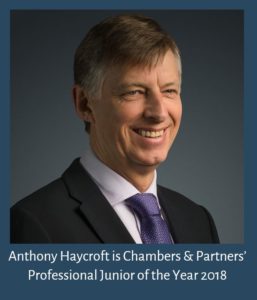 ---
Back to index