Philip Naughton QC
14th July 2016
It is with great sadness that we announce the death of Philip Naughton QC.
Philip was head of Chambers at Serjeants' Inn Chambers between 1995 and 2000.
Philip, who retired from his practice as a barrister in 2008, acted as sole arbitrator and member of an arbitral panel in a wide spectrum of disputes concerning engineering and construction, insurance, professional negligence and intellectual property in Britain, Germany, Bangladesh, Indonesia and Australia.
Philip will be much missed. One of the first at the Bar to use a computer, he is remembered with great affection by members and staff as an outstanding Head of Chambers,  a trail blazer as an internationally respected mediator and a close friend and colleague.
Our thoughts are with the Naughton family, especially Philip's wife, Barbara, and his son – and our colleague –  Seb.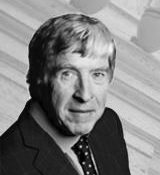 ---
Back to index