COVID-19 and the operation of Chambers: important information for our clients and contacts
17th March 2020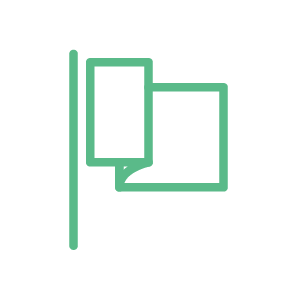 During the Covid-19 pandemic, we are taking various steps – to reduce risks to our clients, contacts, barristers and staff while ensuring the efficient operation of Chambers – as follows:
Since 20.03.20 all barristers and staff are working from home.
We will have full access to our system and emails will be dealt with as usual.   Calls to Chambers will be forwarded to the relevant mobiles, but if – wherever possible – you could email rather than telephone us, it would greatly help us in maintaining the swift and effective service we would always want to give you.
We understand that you may well want to have a conversation but if you email us first  – if possible with brief details of your enquiry – we will call you back promptly.  If you do not have the email address of the person you wish to communicate with, please use clerks@serjeantsinn.com.
We will be liaising as necessary to arrange for conferences to be conducted by either telephone or video.
We are also asking that material is provided digitally rather than in hard copy format.  If you have to provide papers in hard copy please email us and we will be in touch to discuss a solution.
Please bear in mind that due to mobile network issues, the phone may ring for a little longer than usual before it is answered, but we have a team of clerks ready to deal with your call.  If you have any difficulties at all in contacting us please do call Catherine Calder, our joint CEO, on 07515 868 616.  She will be happy to assist.
Members of Chambers have produced a number of blog posts and articles on issues arising from Coronavirus in our practice areas: these are available here.
In these unprecedented times our barristers are available as usual for remote access hearings, mediations, RTMs and meetings.   As a result of the many emergency medical treatment applications which we have conducted by telephone with out-of-hours judges over numerous years, we are well placed to advise as to whether any particular hearing or other process should be conducted remotely, bearing in mind the interests of the client as well as other relevant factors in each case.
Our team have significant expertise with remote working by Skype, Skype for Business, Zoom, MS Teams, and Blue Jeans, and we would also be happy to discuss the practicalities and set up.
If you have any questions or concerns please do let us know by emailing our Joint Chief Executives, Martin Dyke and Catherine Calder, at ChiefExecutives@serjeantsinn.com
Full contact details are available on our website here.
We look forward to continuing our effective working relationship with you during the pandemic and wish you well in these testing times.
---
Back to index