Court of Protection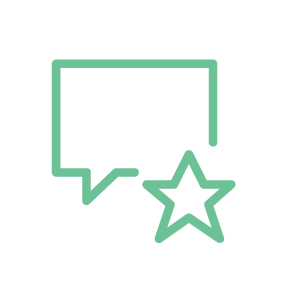 "Sophia has in-depth knowledge of practice and procedure in the Court of Protection. She has a sharp legal brain and is very good with clients"
Instructing Solicitor, Court of Protection case

Best interests declaration in Charlie Gard case
Sophia and Pravin Fernando were instructed by Bindmans for Connie Yates and Chris Gard, Charlie's parents, all acting on a pro bono basis.
Click here for full news story
expertise & Experience
Sophia is regularly instructed by the Official Solicitor, Trusts, CCGs and local authorities, as well as RPRs and family members.
Cases include issues as diverse as whether an anorexic and alcoholic young woman should be forcibly fed under MHA 1983, whether and how P can participate and give evidence at a fact finding hearing, and the diverse obligations of local authority and RPR when a standard authorisation is in place.
Sophia's work at the Official Solicitor's office has given her a comprehensive knowledge of the issues arising in serious medical treatment cases and she regularly advises applicant Trusts as to the evidence and preparation necessary to bring a case to court.
Sophia has been involved in medical and welfare cases involving a wide range of issues. She has experience of complex capacity issues including capacity to marry or consent to sexual relations, in some cases involving groups of young learning disabled women who have been targeted and exploited by male gangs. She has also advised on cases where an individual has capacity but is vulnerable and the inherent jurisdiction of the High Court has been invoked to allow them to make decisions free from influence.
Sophia is very experienced in deprivation of liberty cases and has provided advice in relation to both adult and children who may potentially be deprived of their liberty in both care homes and community settings. She also has considerable expertise in Human Rights Act claims arising out of Court of Protection cases and the problems in such claims, especially in relation to funding and the legal aid agency statutory charge.
Sophia has been instructed on complex linked cases where the best interests of two people, such as husband and wife, or mother and daughter, have had to be balanced against each other by the Court. She regularly advises on intractable disputes between family members, local authorities and care homes and has considerable skill in navigating these difficult cases, where creative solutions may provide a positive and long lasting outcome for all parties.
Sophia has worked with many independent experts and is familiar with processes of instructing and analysing reports. She is able to advise on drafting instructions so as to get the level of detail needed and avoid the need for further queries.
Sophia is happy to advise on an urgent basis on both welfare and medical cases.
Cases and work of note
Cheshire & Wirral NHS Trust v Z: Sophia was instructed by the Official Solicitor on behalf of a woman with chronic and severe anorexia ('Z'), on an application by the Cheshire & Wirral Partnership NHS Foundation Trust. Z had suffered from anorexia since she was 15, and was now in her 40s.
Sophia was instructed on an emergency application to carry out an operation on a woman who had made a dramatic suicide attempt and urgently required surgery: Re HN (Out of Hours Application) [2016] EWCOP 43.
Whilst at the Official Solicitor's office, Sophia had conduct of several cases of lasting significance including:
A NHS Trust v Dr A [2013] EWCOP 2442: an application to force feed an Iranian asylum seeker who had gone on hunger strike in an attempt to force the UKBA to return his passport. This is a critical case on the interface between the MHA 1983 and MCA 2005, identifying the new 'gap' between MCA Sch 1A and the MHA in the case of patients detained under s3 MHA who require a further deprivation of their residual liberty in order to receive treatment for a physical disorder. The case is an authority for use of inherent jurisdiction for patients who fall into this gap.
Milton Keynes Council v RR & Ors [2014] EWCOP B19: this was a welfare case where the Official Solicitor successfully sought declarations that MKC had breached the article 5 and 8 rights of an elderly lady by removing her from home without the authorisation of the court and then keeping her in a nursing home without telling her family where she was.
A NHS Foundation Trust v Ms X [2014] EWCOP 35: a tragic case arising out of an application that it was no longer in the interests of a young woman with severe anorexia and alcoholism to be force fed under the MHA 1983. Complex issues arose about her capacity to make decisions about eating and drinking.
NHS Trust & Ors v FG (Rev 1) [2014] EWCOP 30: the guiding case on applications for the court's approval of obstetric treatment plans including caesarean section; Keehan J provided key guidance as to the procedure which applicants in these cases should follow,. The guidance has since been applied to other serious medical treatment cases where deprivation of liberty or restraint is an issue.
AJ (Deprivation Of Liberty Safeguards) [2015] EWCOP 5, key judgment (described as 'Neary No.2') on articles 5(1), (4) and 8 ECHR, and the role of local authorities, RPRs and IMCAs in challenging a deprivation of liberty.
N, Re [2015] EWCOP 76: the daughter of a lady with advanced multiple sclerosis sought withdrawal of CANH to enable her mother to die with dignity.  This was a landmark judgment in the evolution of the law relating to withdrawal of CANH in those with minimal consciousness, as the courts had previously sanctioned withdrawal only in cases where the patient was in a persistent vegetative state.
North Somerset Council v LW & Ors [2014] EWCOP 3: an important costs judgment in a medical case, arising out of an application by local authority in respect of the care plan for a baby, where costs were awarded against the Trust which was responsible for the mother's obstetric care on the basis of their conduct of the case.
A County Council v AB & Ors (Participation of P in Proceedings) [2016] EWCOP 41: an important case in the development of the Court of Protection's attempts to ensure that P properly participates in the proceedings about him.  In this case, P was a young man who wished to give evidence at a fact finding hearing into allegations of abuse against him.  Sophia carried out extensive research into this area and made significant contributions both to the strategy adopted to deal with this case and to the legal arguments put forward on P's behalf.