Court of Protection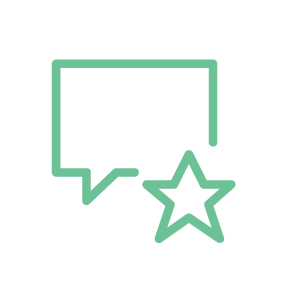 "Sophia has in-depth knowledge of practice and procedure in the Court of Protection. She has a sharp legal brain and is very good with clients"
Instructing Solicitor, Court of Protection case

In the matter of Alfie Evans
Sophia was instructed by CAFCASS on the multiple appeals which Alfie's parents brought to both Court of Appeal and Supreme Court. For the full news story click here.
expertise & Experience
Sophia is regularly instructed by the Official Solicitor,  Trusts, CCGs and local authorities, as well as RPRs and family members. She advises on all aspects of Court of Protection and related public law.
Recent cases include:
a hospital trust's application to impose coercive dialysis on a young man of 17 with undiagnosed mental health difficulties, in which Sophia was instructed by the Official Solicitor;
a hybrid welfare and property affairs case in which Sophia, led by Sir Robert Francis KC, acted on behalf of a family concerned about the welfare and financial affairs of an elderly individual with mental health difficulties;
a contested hearing about whether a former solicitor had litigation capacity, in which Sophia was instructed on his behalf;
advising as to whether a professional deputy should be discharged in favour of a family member;
several complex cases involving multiple family members and public authorities.Sophia is regularly instructed by Hospital trusts and the Official Solicitor on medical treatment cases. In several cases she has successfully assisted hospital Trusts to prepare urgent applications for telephone hearings with the result that the application has been granted with no additional oral evidence required. Her experience as a former health and welfare lawyer at the Official Solicitor's office brings a particular added value to these applications.
She is also instructed by CAFCASS, hospital trusts and family members in medical treatment cases involving children, including the high profile cases of Alfie Evans and Charlie Gard.
Welfare cases increasingly pose additional financial issues, particularly where a vulnerable person has very substantial assets, and Sophia is regularly instruct to advise in such cases. Recent issues have included the appointment, discharge and revocation of deputies and attorneys, as well as advising on the powers of appointed deputies and attorneys.
Sophia has particular experience of complex capacity issues including capacity to marry or consent to sexual relations, in some cases involving groups of young learning disabled women who have been targeted and exploited by male gangs. She has also acted in cases where an individual has capacity but is vulnerable and the inherent jurisdiction of the High Court has been invoked.
Sophia has considerable expertise in Human Rights Act claims arising out of Court of Protection cases and problems arising in these, including funding and limitation.
Cases and work of note
Re Alfie Evans: withdrawal of treatment [2018] EWCA Civ 550;
In the matter of Alfie Evans – Permission to appeal determination; [2018] EWHC 818; [2018] EWCA Civ 805;
In the matter of Alfie Evans – Permission to appeal application; [2018] EWHC 953 (Fam); [2018] EWCA 984 (Civ)
Acting on the instructions of the Children's Guardian through Cafcass, in a very high profile case as to whether or not ventilation should be withdrawn from a very young child with an advanced neurodegenerative brain disease.  There was no precise diagnosis. Alfie's parents were vehemently opposed to the clinical view that it was not in Alfie's best interests to receive further treatment, and sought to take him to Italy and Germany in order to prolong his life.  They argued that they were being discriminated against contrary to Article 14 of the European Convention on Human Rights and later applied for a writ of Habeas Corpus. The case went to the Court of Appeal three times and to the Supreme Court (application for permission) twice as well as to the European Court of Human Rights twice.
Plymouth Hospitals NHS Foundation Trust v YZ & ZZ [2017] EWHC 2211: application in respect of a 14 year old girl who was thought to have taken an overdose of paracetamol and to require urgent life saving treatment within a few hours.  The hospital successfully sought authorisation for investigations and treatment which would involve the deprivation of her liberty.
Great Ormond Street Hospital v Charlie Gard [2017] EWHC 972 (Fam): Sophia represented Charlie's parents pro bono at the first instance trial. Charlie had a very rare (he was the 16th person diagnosed) mitochondrial DNA disorder which caused severe muscle weakness and progressive neurological damage.  A doctor in the US had offered to treat him with an experimental treatment which had not been tried before for patients with his condition but had a theoretical chance of securing some improvement in Charlie's condition.  GOSH sought declarations that it was in Charlie's best interests for ventilation to be withdrawn and not to go to America for the treatment.  The case attracted worldwide media attention.
Cheshire & Wirral Partnership NHS Foundation Trust v Z [2016] EWCOP 56: Sophia was instructed by the Official Solicitor on behalf of a woman with chronic and severe anorexia ('Z'), on an application by the Cheshire & Wirral Partnership NHS Foundation Trust. Z had suffered from anorexia since she was 15, and was now in her 40s.
Re HN (Out of Hours Application) [2016] EWCOP 43: Sophia was instructed on an emergency application to carry out an operation on a woman who had made a dramatic suicide attempt and urgently required surgery.
Whilst at the Official Solicitor's office, Sophia had conduct of several cases of lasting significance including:
A NHS Trust v Dr A [2013] EWCOP 2442: an application to force feed an Iranian asylum seeker who had gone on hunger strike in an attempt to force the UKBA to return his passport. This is a critical case on the interface between the MHA 1983 and MCA 2005, identifying the new 'gap' between MCA Sch 1A and the MHA in the case of patients detained under s3 MHA who require a further deprivation of their residual liberty in order to receive treatment for a physical disorder. The case is an authority for use of inherent jurisdiction for patients who fall into this gap.
NHS Trust & Ors v FG (Rev 1) [2014] EWCOP 30: the guiding case on applications for the court's approval of obstetric treatment plans including caesarean section; Keehan J provided key guidance as to the procedure which applicants in these cases should follow,. The guidance has since been applied to other serious medical treatment cases where deprivation of liberty or restraint is an issue.
AJ (Deprivation Of Liberty Safeguards) [2015] EWCOP 5, key judgment (described as 'Neary No.2') on articles 5(1), (4) and 8 ECHR, and the role of local authorities, RPRs and IMCAs in challenging a deprivation of liberty.
N, Re [2015] EWCOP 76: the daughter of a lady with advanced multiple sclerosis sought withdrawal of CANH to enable her mother to die with dignity.  This was a landmark judgment in the evolution of the law relating to withdrawal of CANH in those with minimal consciousness, as the courts had previously sanctioned withdrawal only in cases where the patient was in a persistent vegetative state.
A County Council v AB & Ors (Participation of P in Proceedings) [2016] EWCOP 41: an important case in the development of the Court of Protection's attempts to ensure that P properly participates in the proceedings about him.  In this case, P was a young man who wished to give evidence at a fact finding hearing into allegations of abuse against him.  Sophia carried out extensive research into this area and made significant contributions both to the strategy adopted to deal with this case and to the legal arguments put forward on P's behalf.
RECOMMENDATIONS
"Sophia is fantastic. She is the right balance of commercial, sensitive to client needs and a brilliant advocate."
Chambers & Partners 2024
"She relishes in complex cases with knotty legal conundrums and her dedication to finding practical solutions in cases shines through in her written work and her advocacy."
Chambers & Partners 2024
"Sophia is able to cut through the complexity within a case with ease. She is clear in her advice and the position that should be taken in a case. Her analysis of matters is detailed and thorough."
Chambers & Partners 2024
'Sophia can identify the issues and provide robust advice. She is excellent at engaging with clients and obtaining information from them. Her knowledge and experience in this area of law are second to none.'
The Legal 500 2024
'She is a very skilled and capable advocate.'
Chambers & Partners 2023
'Sophia has such a quick eye, she disseminates information so quickly.'
Chambers & Partners 2023
'She cares about her clients deeply.'
Chambers & Partners 2023
'Sophia is incredibly responsive and thoughtful.'
Chambers & Partners 2023
'Sophia provides incredibly detailed and thorough advices which is extremely useful. The quality of her written advice is so high that it makes a very good precedent for other cases.'
The Legal 500 2023
'A class act: wise, clever and a formidable advocate.'
The Legal 500 2022
"She is a go-to advocate for really complicated welfare cases. She is great with clients and has an encyclopaedic knowledge."
Chambers & Partners 2022
"She works collaboratively and is great at coming up with unique practical solutions."
Chambers & Partners 2022
"She is very responsive and takes a proactive role in cases. Her knowledge of the law is excellent, her drafting is really good and her advocacy is very impressive."
Chambers & Partners 2021
"She thinks deeply about cases and provides advice that is really concise and clear."
Chambers & Partners 2021
'She is like the Encyclopaedia Britannica of COP cases. She picks up very difficult matters very quickly. She is very responsive which when you are dealing with urgent, sometimes medical treatment cases, is very welcome. She is a calm and collected advocate and can put family members at ease.'
The Legal 500 2021
"She has a phenomenal knowledge of the law and is very good with clients."
Chambers & Partners 2020
"Meticulous and thorough – she's the person every instructing solicitor needs."
Chambers & Partners 2020
'Is very experienced, thorough and tactically astute.'
The Legal 500 2019
"She is a very supportive barrister, who is insightful and very perceptive."
Chambers & Partners 2019
"She's really good at seeing the bigger picture in a case and is very tactical in her thinking."
Chambers & Partners 2019
'Has a real insight into how the official solicitor works in practice.'
The Legal 500 2018
"She's always prepared, very sensible and she knows the strengths and weaknesses of the case."
Chambers & Partners 2018