Clinical Negligence & Healthcare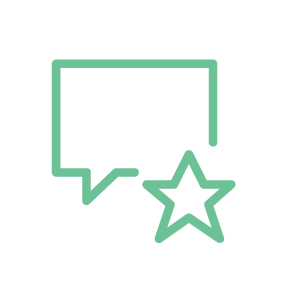 "Michael is experienced well beyond his years of call… and his knowledge on medico-legal matters is envied by his peers."
The Legal 500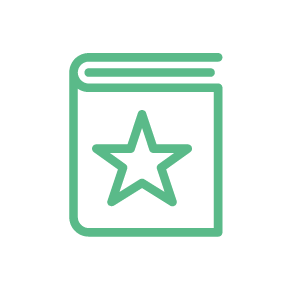 Michael is contributing co-author of Medical Treatment: Decisions and the Law, 4th edition.
 Experience & expertise
Michael balances a wide-ranging caseload that includes complex and high value clinical negligence matters for both Claimants and Defendants, affording Michael significant experience in catastrophic injury claims. Having been led and solely instructed on matters up to the value of around £15million, Michael also advises in professional negligence matters in injury claims of significant value, and acts in healthcare and related cases at Inquests, trials, and on appeal.
Michael also advises on the full range of dental and medical claims, from plastic surgery to neurosurgery, as well as product liability claims arising from breast implants, hip and knee implants, surgical mesh, and other medical products, alleged systemic failures within treatment centres, and NHS indemnity disputes.
Michael is often instructed at the outset of potential claims, in order to guide litigation strategy; to consider commercial concerns and goals; to provide advice on instructing experts; and to draft seven figure Schedules and Counter- Schedules of Loss. Michael also frequently advises on experts' agendas where breach of duty and/or causation is complex or there are overlapping personal injury and clinical negligence claims. Naturally, Michael undertakes advocacy in joint settlement meetings, final hearings and appeals, as well as all interlocutory matters, and has extensive experience of costs budgeting and detailed assessments.
Michael is frequently instructed as sole Counsel, where leading Counsel has been instructed for other parties.
cases & work of Note
M v London Ambulance Service NHS Trust and East London NHS Foundation Trust (ongoing): representing the family of a well-known recording artist that died following interaction with mental health and emergency medical services. Michael was instructed as sole Counsel to take over after leading Counsel had conduct of the matter at Inquest.​
N v Nottingham University Hospitals NHS Trust (ongoing): representing a young student in a double below-knee amputation claim arising from late diagnosis and treatment of bacterial meningitis.​
S v County Durham and Darlington NHS Foundation Trust: representing the Trust in a claim pleaded in excess of £3.7milllion arising from a stroke in the absence of aspirin being prescribed. The claim settled at a JSM for less than £1.7million, where the opposing party was represented by leading Counsel.
B v C: representing a Claimant facing allegations of fabricated injury following an RTC.  The lay client having been rejected by previous solicitors; Michael worked closely with new solicitors to increase a settlement offer by over 500% at a JSM where the opposing party was represented by leading Counsel.
CXC (a child by LXF , Litigation Friend) v XHX: representing a child Claimant as sole Counsel;, Michael secured settlement in the sum of just over £5.5milllion (when capitalised) for a below-knee amputation.​
D & D v Salisbury NHS Foundation Trust: representing Claimants in a significant wrongful birth claim, valued in excess of £10million; where the issues surrounding claims made for the duration of a disabled child's life (as opposed to a claim for the child's upbringing to the age of 18 alone, or a claim based on the duration of the parents' lives) were considered to require the Supreme Court's re-consideration of currently binding Court of Appeal authority. (Led)
DCE & CMU v Epsom & St Helier University Hospitals NHS Trust: representing Claimants in a significant seven-figure injury claim, arising from a delayed response to an abnormal CTG trace, delay in performing a C-section, and uterine rupture causing significant oxygen deprivation and ultimately, severe cerebral palsy to the child, and physical and psychiatric injury to the mother. (Sole Counsel on the mother's claim and led on the infant's claim).
M v Cardiff and Vale University Local Health Board: representing the Defendant Local Health Board in an admitted claim for delayed diagnosis and treatment for a cleft palate in an infant, resulting in velopharyngeal insufficiency, and alleged delays in education and career. (The claim was pleaded at £250,000 but was settled at RTM for c. £120,000).
P v East Kent Hospitals NHS Trust: representing a mother following significant birth injuries that caused kidney failure requiring future transplantation; resulting in a £3.4million settlement. Issues included disputes over the Claimant's likely career prospects in a particularly well-paid, but economically volatile and vulnerable industry. (Led)
HK (a protected party) v Patel & Aviva: acting for a protected party with traumatic brain injury. The matter settled at £500,000 at JSM following highly disputed expert neurological, neuropsychiatric, and neuropsychological evidence as to capacity under the Mental Capacity Act 2005.
E-B v University Hospitals of North Midlands NHS Trust: acting for the Defendant Trust on a claim pleaded at £1.7million for admittedly negligently reported cervical smear tests resulting in radical hysterectomy and other significant invasive treatment for an adenocarcinoma that subsequently developed without detection. Thirteen medico-legal experts were involved; and after expert conferences and service of further witness evidence, the matter settled just a few weeks pre-trial for only £350,000.
LH v Wye Valley NHS Trust & NHS England: acting for a family following the well-publicised death of a teenage girl due to inadequate asthma treatment. The matter settled, and resulted in a change in NHS policy, which previously permitted significant asthma treatment at Minor Injuries Units notwithstanding Minor Injuries Units' lack of expertise. (Settlement sum undisclosed).
JH  v London Strategic Health Authority: JH suffered significant brain injury at birth due to untreated hypoglycaemia, resulting in learning difficulties, regular epileptic seizures, behavioural problems and a reduced life expectancy. As sole Counsel dealing with quantum initially, Michael settled the £7million schedule (including lump sums and PPOs), and was subsequently led at a joint settlement meeting, where the matter settled for a capitalised total of just over £6million.
H v South Warwickshire General Hospitals NHS Trust: Misdiagnosis of Paget's disease and breast cancer, where an aggressive metastasising tumour caused the death of a young mother. Causation was complicated by the incidence of early micrometastases (acting for the Claimant, matter successfully settled; damages undisclosed).