Clinical Negligence & Healthcare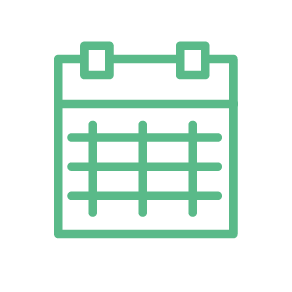 Jemma provides inhouse training to NHS Trusts and private healthcare providers.
experience & expertise
Jemma undertakes a wide range of clinical negligence matters of varying degrees of complexity and value. To date, her most advantageous settlement at RTM was in the region of £450,000. Jemma has secured other six figure settlements for clients where appropriate and has been led on seven figure cases by leading counsel.
Jemma has widespread experience across the healthcare setting including claims relating to psychiatric care, neurology, delays in diagnosing cancer, dental care, stillbirths and birth injuries to both mothers and babies. Her inquest practice overlaps with her civil practice giving her a deeper knowledge of medical issues and she often continues to act for clients following an inquest providing ongoing continuity to a case. She is able to get to grips with medical records quickly and can forensically analyse the records for the benefits of her clients.
In addition to clinical negligence, Jemma acts in broader healthcare cases. She is presently advising on "bed blocking" and is in the process of seeking a possession order against a patient refusing to leave a Hospital bed. She also has a number of claims concerning care homes and has acted for the CQC in closing down GP practices that are unsafe.
cases & work of note
GD v An NHS Trust: Jemma is currently being led by Angus Moon QC in an ongoing case concerning historic claims of abuse and ill-treatment in psychiatric care.
ST v An NHS Trust: Jemma recently secured a six-figure settlement on behalf of a claimant with ongoing chronic pain following the loss of her daughter during childbirth. The claim had seven experts instructed on each side and liability was denied.
CW v An NHS Trust: Jemma acted for the defendant from the outset in a claim concerning inappropriate orthopaedic surgery. The claim settled a week from trial at less than the Claimant's previous Part 36 offers.
LH v An NHS Trust: Jemma is currently instructed in a claim concerning a delay in diagnosing cancer where liability has been admitted. With earlier treatment, the claimant would have had a normal life expectancy.
JA v An NHS Trust: Jemma was led by John de Bono QC in a claim concerning neurological injuries that settled for in excess of £1million.
WT v An NHS Trust: Jemma acted in a quantum only trial relating to false imprisonment of a psychiatric patient. The trial was adjourned due to the Claimant's non-attendance and subsequently settled outside of court.
BP v An NHS Trust: Jemma acted for the claimant in a case concerning inappropriate spinal surgery. The claim settled for £250,000 at RTM.
GS v An NHS Trust: Jemma acted for the Defendant from the outset in a claim concerning a neurological injury. The claim was initially pleaded provisionally in the region of £900,000 and settled at RTM for just under £450,000.
CB v A doctor: Jemma acted for the Claimant in a clinical negligence trial concerning alleged failures in conducting reconstructive breast surgery following a cancer diagnosis.
publications
Jemma is a contributor to the 3rd edition of Medical Treatment: Decisions and the Law (Bloomsbury, 2016).
She was legal researcher for Andrew Buchan for Lewis and Buchan Clinical Negligence: A Practical Guide (7th edition)
Jemma has recently reported on the following cases for the Medical Law Reports:
LAT v East Somerset NHS Trust, [2016] EWHC 1610 (QB)
Interim payments – CPR Part 25.7 – Accommodation costs – Clinical negligence – Protected parties – Injury during neonatal period – Stay of proceedings.
XYZ v Warrington & Halton NHS Foundation Trust, [2016] EWHC 33(QB)
Psychiatric injury – Clinical negligence – Breach of duty – Causation – Consent – credibility of witnesses.
In the matter of C (A Child), [2015] EWFC 79
Confidential information – Medical records – Patient confidentiality – Expert evidence – Disclosure of medical data – Professional obligations – Disciplinary proceedings.
Al-Mishlab v Milton Keynes NHS Foundation Trust, [2015] EWHC 191 (QB)
Re X (Deprivation of Liberty) (no 2), [2014] EWCOP 37
Court of Protection – Deprivation of liberty – Protected party – Representation.
IM v LM, [2014] EWCA Civ 37
Court of Protection – Sexual relations – Capacity – Consent – Best interests – Mental Capacity Act 2005.