police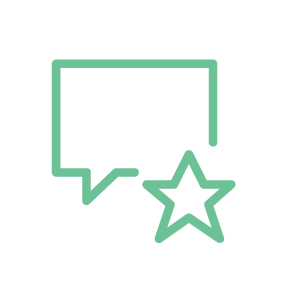 "He is also a leading name in public order matters. Strong on public order and very aware of police law and what is required. He can answer any question you ask him."
Chambers & Partners
experience & expertise
Twenty years ago the staple diet of the police lawyer was the County Court jury trial.  Since that time, despite the reduction in such trials, there has been a rapid increase in both the number and variety of legal challenges faced by the police.  Over this time George has acquired a wealth of experience in almost every aspect of operational policing, including an almost unrivalled expertise in complex public order scenarios.
He has been involved in key decisions, such as Austin v Commissioner of Police [2009] 1 AC 564 which established the lawfulness of containment, and more recently in Cary v Commissioner of Police [2014] EWCA Civ 987 addressing the proper constitution of the County Court when dealing with discrimination claims.
Highly sought after, in the 2016-2017 edition of Chambers & Partners, George is one of only four juniors given a 'tier 1' category for police law.
George has a particular interest in public order policing, public protest and freedom of expression. His wide experience of all aspects of public order policing ranges from religious and racially aggravated offences to large scale public order operations. He frequently advises both police forces and other bodies in relation to ongoing or anticipated public order events. These have included long-running industrial and environmental disputes, as well as injunctions to prevent disruption to church services. He has recently advised constabularies, energy companies and landowners in relation to anti-fracking protests.
In the area of judicial review, George has experience of acting in the usual range of challenges that policing bodies sometimes face, such as challenges to decisions on enhanced disclosure R. (on the application of BW) v Independent Monitor [2015] EWHC 4095 (Admin), challenges to the lawfulness of search warrants, and the ambit of anti-social behaviour orders R (B) v Commissioner of Police of the Metropolis [2008] EWHC 2882, a simultaneous challenge by both the English Defence League and local authority to the policing tactics for a protest and counter-protest.
George also has particular expertise in the specific area of discrimination. This includes claims by police or staff, but extends to claims in relation the delivery of services by the police, as well by other public sector providers. He has recently acted for a number of forces in relation to  clusters of discrimination and victimisation claims brought by officers and staff following the reorganisation of departments and changes to shift patterns.
In the area of police discipline and misconduct, George regularly acts in sensitive and/or high profile cases, including the dismissal and subsequent reinstatement of a constabulary's Head of Finance, and the IPCC investigation into Cleveland Police which led to the payment of £550,000 to local solicitor James Watson.
George is currently involved in advising forces in relation to both operational and public law matters arising from collaboration agreements including joint public contact units, firearms units and professional standards departments as well as over-arching strategic collaboration.
cases & work of note
Abdulle v Commissioner of Police of the Metropolis [2016] 1 W.L.R. 898 Challenge in the Court of Appeal to the first instance decision not to strike out a claim that was not ready for trial on day one, where no court fee had been paid.
R. (on the application of BW) v Independent Monitor [2015] EWHC 4095 (Admin) Acted for the Chief Constable in the judicial review of the Independent Monitor's decision to include in an enhanced criminal record check reference to an acquittal for sexual assault.
Laporte v Commissioner of Police of the Metropolis [2015] EWHC 371 (QB) Determination of the impact on a successful party's cost of a failure to enter into mediation.
Laporte v Commissioner of Police of the Metropolis [2015] 3 All E.R. 438 Successful defence of civil claim brought following the policing of the occupation of Hackney Council chamber and offices by protestors.
Cary v Commissioner of Police of the Metropolis [2014] EWCA Civ 987 Successful resistance to the Claimant's challenge to the suitability /qualifications of an assessor appointed to sit with the judge in the County Court in a sexual orientation discrimination claim.
R. (on the application of Royal Free London NHS Foundation Trust) v Secretary of State for the Home Department [2013] EWHC 4101 (Admin) Acted for the hospital in judicial review proceedings who were unable to discharge a patient due to delays by the Secretary of State in taking steps to deport him.
Wright v Commissioner of Police of the Metropolis [2013] EWHC 2739 (QB) Successfully defended claim for false imprisonment by protestor who was detained to prevent a breach of the peace during a visit by Shimon Peres.
Chief Constable of Wiltshire v Police Appeals Tribunal [2012] EWHC 1798 (Admin) Junior counsel in a challenge to the PAT's decision to reinstate a custody sergeant who had caused significant injuries to a drunk, uncooperative female detainee.
Farrar v Chief Constable of North Yorkshire [2012] UKEAT 0528_11_RN Acted for the Chief Constable in a challenge to the ET's reasons given for dismissal of a sergeant's claim for sex discrimination and victimisation (at the rehearing the claim was again unsuccessful).
Minio-Paluello v Commissioner of Police of the Metropolis [2011] EWHC 3411 (QB) False imprisonment and assault claim arising out of the policing of the Israeli Embassy Protests in 2009
R. (on the application of Warren) v HM Assistant Coroner for Northamptonshire [2008] EWHC 966 (Admin) Challenge by way of judicial review to the Coroner's decision not to call an expert at a forthcoming inquest, whether inquest would be a sufficient inquiry if such evidence were not called.
R (B) v Commissioner of Police of the Metropolis [2008] EWHC 2882 Acted for the Metropolitan Police in a judicial review of the prohibition within an ASBO on gang-members wearing clothing such as hooded tops
recommendations
'Very experienced in acting for the police in discrimination claims.'
The Legal 500
"He is down-to-earth, experienced, gets on with witness and clients, and gets the jury and judges on side. He is a must-have for mass arrest cases and is fantastic for jury trials."
Chambers & Partners
"The Met trust him with sensitive cases."
The Legal 500
"He is an excellent all-round, reliable barrister. George is very knowledgeable and tactically astute. He's very easy to get along with. The impression he leaves with opposition counsel and the jury is good. He has a very calming manner." 
Chambers & Partners 
"He is a real expert in public order claims, and is meticulous in his preparation."
Chambers & Partners 
"Handles civil claims, judicial reviews, inquests, discipline proceedings and discrimination cases."  
Chambers & Partners
"The very knowledgeable and very efficient George Thomas maintains an exceptionally busy practice covering all aspects of litigation in police law, including discrimination claims, inquests and judicial reviews. Recently, he successfully defended the Metropolitan police against a claim of assault brought by members of a climate camp protest."
Chambers & Partners 
"George Thomas is particularly commended for his concise advice. He tackles a full range of police work, and has expertise in civil actions, inquests, disciplinary matters, discrimination claims, judicial reviews and advisory work. He is handling a cluster of similar sex-discrimination and part-time worker claims brought by female officers against the North Yorkshire Police."
Chambers & Partners
"Leading junior in professional discipline and regulatory law (including police law), described as 'very knowledgeable, thorough, robust and effective."
The Legal 500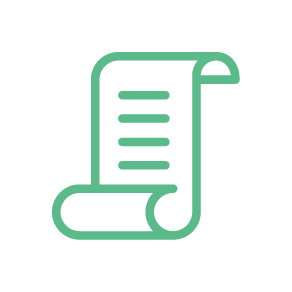 reflections
There is more than one way to skin a cat…  "I confess that for much of the trial I was attracted by the Claimant's case, but my mind changed during the course of the re-examination of Ch Insp Osborn. That change of mind was reinforced by Mr Thomas' oral argument to which I pay tribute." [Judgment of Jay J in Wright v Commissioner of Police [2013] EWHC 2739 (QB)]
"It is vital that the barrister is alive to these differences and does not make assumptions about how or why a problem has arisen."
You have to try to understand the culture, but stay removed from it. To members of the public, the police are just 'the police.' However, it can be surprising how the internal culture of constabularies differs across the country. It is vital that the barrister is alive to these differences and does not make assumptions about how or why a problem has arisen.
Body-worn video is fantastic. It is reassuring to learn that it is both reducing complaints, and improving the behaviour of the police and the public alike. Never have I been so pleased to hear that 90% of my work is about to disappear!
publications
Co-author of "Public Order: Law and Practice" (Oxford University Press 2012), regular organiser and speaker at conferences or seminars on public order policing.
Contributing author to the new chapter on deprivation of liberty in "Medical Treatment: Decisions and the Law" (ed. Christopher Johnston QC, 3rd edition, Bloomsbury).
George is a regular contributor to 'Police Professional', writing on a wide range of legal aspects of policing, from police misconduct to the potential impact of Brexit.