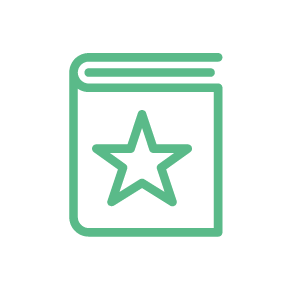 Tom has drafted new guidance for the National Trading Standards Estate Agency Team as to ways to ensure transparency of referral fees. Click here for further details.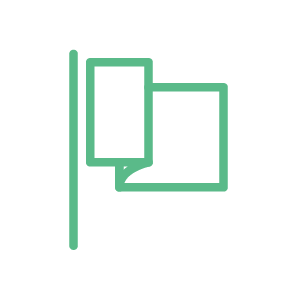 Tom has been appointed to chair the Independent Inquiry into Telford Child Sexual Exploitation. Click here for further details.
EXPERIENCE& EXPERTISE
Tom's career at the bar pre-silk was dominated by heavy criminal prosecutions for the complex casework and organized crime divisions of the CPS (including very large and cartel-influenced drug importation conspiracies and people trafficking) and by police defence in both disciplinary tribunals and in the criminal courts. He also defended high profile criminal cases. Additionally, he maintained a significant regulatory practice in agricultural and environmental, health and safety, and consumer protection work for the Welsh Government, Natural Resources Wales, the Environment Agency, and local authorities.
Tom became a circuit judge in 2013 and in that role presided over criminal cases including serious sexual offences and cases involving misconduct by medical staff and police officers. He was a tutor judge at the Judicial College for long & complex cases and for the trial of serious sexual offences. He was a guest speaker for CIVIPOL's anti money laundering / counter funding of terrorism seminars for judges (to Court of Appeal level) and prosecutors in the Horn of Africa (Naivasha, 2016, Vipingo 2017).
Since his return to the Bar, Tom has been instructed in Directors' Disqualification proceedings arising from alleged multi-million pound VAT fraud; he has advised on judicial review in respect of HMRC and CPS investigations and of planning matters; and has been instructed privately by high net worth individuals in respect of criminal allegations and confiscation appeals. He has retained his police defence and serious crime practice.
Tom has twice served terms as an elected member of the Bar Council. Prior to his appointment as a circuit judge, Tom was on the Attorney General's Unified Panel of Counsel and was a member of the Welsh Government's Panel of Counsel.
CASES & Work of Note
R v John Murray: one of 13 police officers accused of procuring a miscarriage of justice by the conviction of three men for the murder of Lynette White in 1988. The case was halted for failings in disclosure.
R v Ian Watkins: the "Lost Prophets" singer, accused of conspiracy to abuse children including infants; he later pleaded guilty and was sentenced to 29 years' imprisonment.
R v St. Regis Paper [2012] 1 Cr App R 14: Prosecuting for the Environment Agency (South Western Region) the country's largest paper recycling company, for intentionally falsifying results required to be kept under a Pollution Prevention and Control permit. Question whether corporate  liability could only be established in accordance with Tesco v Nattrass.
R v Organ: Animal Health Act 1973, Tuberculosis (Wales) Order 2006; advised the  Welsh Government on prosecution for fraudulent interference with TB testing – defendant had injected grit into his animals' reaction areas in an attempt to produce false positives.
"The O.V." and "The S.L.": Sea Fish Conservation Act 1967, Scallop Fishing (Wales) (No.2) Order 2010; advised Welsh Government on establishing fair investigation processes for scallop fishing prosecutions including implications of RIPA upon radar based enforcement.
R v Royal Welsh: Health and Safety at Work Act prosecution, advised re appropriate authority to pursue given reservation of matters at agricultural show to HSE; whether RIDDOR report could effectively transfer prosecution responsibility.
R v L: Animal By-Products (Enforcement) (No.2) (Wales) Regs 2011, Arts.21,24 EC 1069/2009, Food Hygiene Wales Regs 2006, General Food Regs 2004 Art 14; Welsh Government prosecution for running illegal slaughterhouse and bringing products to market.
R v Al-Mufti: ill maintained lift killed a resident and seriously injured carer in a care home for the elderly; health and safety prosecution by local authority.
Operation Ascot: Prosecuting as leading junior the Environment Agency Wales' largest investigation into illegal tipping arising out of the construction of the South Wales gas pipeline from Milford Haven to Gloucestershire. Issues including WRAP protocol and "surplus" vs. "waste", the extent of treatment necessary for recovery, and whether scheme for use of waste was actual or prospective.
Operation Rebus: Prosecuting, 30 defendant six trial series arising from heroin supply from Birmingham to Newport.
Operation Palladic: Instructed by CPS Organised Crime Division to prosecute as leading junior Irish prostitution ring involving trafficking of women from South America and Africa into Wales.
Operation Balneation: Prosecuting for CPS Organised Crime Divisions, again as leading junior, 7 handed Essex based drug conspiracy (60 kilos cocaine, 300 kilos cannabis).
Recommendations
Before becoming a full time circuit judge, Tom was ranked as a leading silk in Police Law by Chambers & Partners and The Legal 500. Directory editorial has included the following:
first port of call every time;
evident dedication to the cause of the client;

an excellent advocate;
dynamic and popular;
very confident and excellent with clients;
an excellent advocate;
superb presentation both in and out of court; and
very approachable and client-friendly.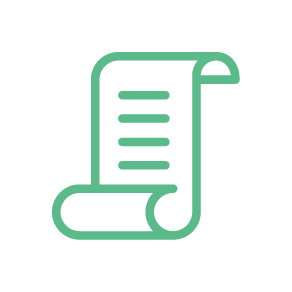 Reflections
I've spent twenty years conducting cases and the last five refereeing them, and I know there's no shortcut to effective cross-examination. Magisterial delivery distracts and browbeating is counterproductive. Some witnesses will misremember and others positively distort, but if the cross-examination is meticulously founded on well researched facts it will be effective… whether it ultimately works or not.
"It's my job to find out what a client actually wants from proceedings and ensure I understand those goals, then formulate together a strategy that can deliver them."
Sometimes a win isn't what you'd expect. An acquittal which leaves a member of the client's family open to peril won't feel like a win for the client. An approach which means that a person can't go back to their job won't feel like a win. It's my job to find out what a client actually wants from proceedings and ensure I understand those goals, then formulate together a strategy that can deliver them.
privacy
Tom adopts and adheres to the provisions of the privacy notice which can be accessed here.
Further Information
For further details of Tom's practice please click on the links to the left or contact a member of the clerking or client service.
Bar Council Membership No: 31429
Registered Name: Thomas Edward Crowther
VAT Registration No: 310629141