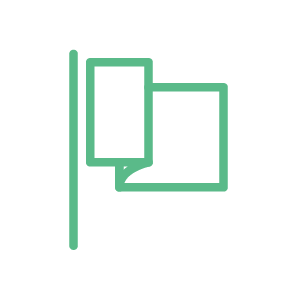 Rebecca was recently instructed by Barts Health NHS Trust to represent its interests in the London Bridge Terror Inquests.
Rebecca worked as a junior barrister assisting Bridget Dolan QC in UCL Hospitals NHS Foundation Trust v FB (by their litigation friend the Official Solicitor), unreported, Court of Protection, 28 January 2019, before Cohen J, a case concerning use of a novel treatment for variant Creutzfeldt-Jakob Disease (CJD). See press release here.
EXPERIENCE & EXPERTISE
Rebecca has a broad range of experience. With a background in financial regulatory and commercial law, she completed pupillage at Serjeants' Inn under the supervision of Ranald Davidson and Elliot Gold. Rebecca is developing a busy practice in all of Chambers' areas of work. She is regularly instructed to advise and attend hearings in the fields of inquests, police law, clinical negligence and Court of Protection.
CASES AND WORK OF NOTE
Since joining Serjeants' Inn in 2018, Rebecca has been developing a practice in Chambers' core areas. In the healthcare field, she has advised in clinical negligence claims in her own right, acted as a junior to Nageena Khalique QC in a medical professional discipline case, and assisted Bridget Dolan QC in a medical treatment Court of Protection case. Rebecca has also represented a family in a complex inquest, represented NHS Trusts in a broad range of civil law matters, and is due to appear in a matter before the President of the Court of Protection on a novel point of law.
Additionally, Rebecca has developed experience in a broad range of civil police matters, including forfeiture applications under the Proceeds of Crime Act 2002, closure orders, and police involvement in family proceedings. Under the supervision of Elliot Gold, Rebecca has developed a strong grasp of police misconduct proceedings.
Prior to joining Serjeants' Inn, Rebecca worked for two years in the legal department at the Bank of England. Her work included both the Serious Fraud Office's investigation into the Bank of England's liquidity auctions during the financial crisis, and Brexit, identifying the legal difficulties in transcribing EU legislation into the domestic legislative system on withdrawal. This was complemented by a further year at the commercial Bar, in which Rebecca regularly acted for leading insurance firms and private companies. Rebecca draws on her background in regulatory law to quickly get to grips with technical, complex issues arising under medical and police regulatory law, and aims to provide advice that is clear and practical.
reflections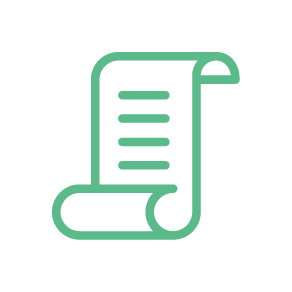 We learn best when we say 'yes' to opportunity. I am always keen to take on new challenges – this is why I came to the Bar. I particularly enjoy advocacy, where the art is to present complicated and sometimes baffling ideas in a simple, persuasive manner.
The law may consist of rules, but results are found through creativity. We are often faced with what seems like an intractable problem. I strive to be open-minded to the needs of my client and the legal possibilities to find an elegant, simple solution.
The best results are achieved through teamwork. A case will always be enhanced by sharing thoughts and ideas. I work hard to develop a positive, communicative rapport with instructing solicitors and lay-clients, so everyone can keep abreast as the case develops.
"I strive to be open-minded to the needs of my client and the legal possibilities to find an elegant, simple solution"
Law need not be hostile. Our job is to get the best results for our clients, and often a little bit of kindness goes a very long way to achieving that.
Articles & Publications
Qualifications
University of Cambridge, Law M.A. (2013)
University of Edinburgh, International Law LLM (2014)
Bar Professional Training Course (2015)
Awards
2019    Middle Temple International Award, "Should common law courts afford any special weight to decisions of other common law jurisdictions in the 21st century?"
2017    Lechmere Essay Prize, "What impact will Brexit have on the laws and legal system of England and Wales?"
2016    Colombos Public International Law Essay Prize, "Whose is the bed of the sea?"
2015    University of Law Prize for Judicial Review
2014    Middle Temple Astbury Scholar
2013    Judge David Stokes QC Memorial Bursary
2009    Prime Minister's Global Fellowship
Related Professional Activities
Middle Temple Hall Committee
Privacy
Rebecca adopts and adheres to the provisions of the privacy notice which can be accessed here.
further information
For further details of Rebecca's practice please click on the links to the left or contact a member of the clerking or client service team.
Bar Council Membership No: 66856
Registered Name: Rebecca Krishna de Hoest
VAT Registration No: 320 8312 42