Rad is successful in ACAS pay dispute arbitration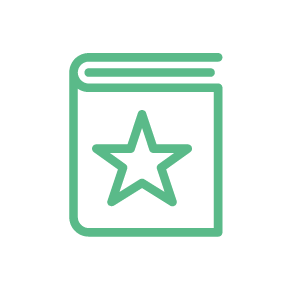 A whistle-stop guide: Rad sets out the legal issues and appropriate way to handle allegations and disclosures of whistle-blowing.
Click here to read Rad's article in Police Professional
experience & expertise
Rad practises across most of Chambers' core areas of work, with a focus on the healthcare and policing sectors. Rad is well known in the employment law sphere, acting for employees and employers. He tends to defend healthcare professionals and prosecute police officers at disciplinary hearings and has acted for both Trusts and families at inquests. Rad covers the panoply of police cases and has a growing misconduct practice.
cases & work of note
Gahir v Blackbay Ventures Ltd T/A Chemistree, [2014] IRLR 416
Boon v Chief Constable of Leicestershire, [2014] EqLR 347
Crown Prosecution Service v Fraser, [2014] ICR D18
Secretary of State for Works & Pensions (Jobcentre Plus) v Higgins, [2014] ICR 341
Gillingham Football Club v McCammon, [2014] EqLR 4
Coker v Wandsworth Borough Council, [2014] EWCA Civ 330
Cumbria County Council v Bates, [2013] All ER (D) 165
Cheeld v Alliott, [2013] EWCA Civ 508
London Borough of Redbridge v Dhinsa, [2013] ICR D33
McCammon v Gillingham Football Club, [2012] EqLR 899
Roberts v Whitecross School, [2012] All ER (D) 233
Gillingham Football Club v McCammon,[2012] All ER (D) 218
Bournemouth Borough Council v Leadbeater, [2011] ICR D5
Stuart Peters v Bell, [2009] IRLR 941
EPI Coaches Ltd v Lafferty, [2009] All ER (D) 81
Power v Regent Security Services, [2007] IRLR 226
articles
Your time is up? – Police Professional, 12 March 2014
Beecroft in Thatcher's clothing – New Law Journal, 16 November 2012, Vol 162, Issue 7538
Best practice redundancy guide, HR Zone 16 February 2012, cited with approval by ACAS
The Burden of Proof in Whistleblowing: Fecitt v Manchester – Industrial Law Journal, 2011 40: 214-221
Whistle stop, more power to whistleblowers? – Solicitors Journal, 8 February 2011, 155/5
End of the no costs rule? – New Law Journal, 8 October 2010, Vol 160, Issue 7436
Balance of Payments – New Law Journal, 11 December 2009, Vol 159, Issue 7397
Regular contributor to Daniel Barnett's employment law update
seminars
Royal College of Nursing
North Yorkshire Police
West Yorkshire Police
Duty of Candour Conference
appointments
Football Association Chairman of Anti-Discrimination Misconduct Hearings 2014-
qualifications
King's College, London, BSc
King's College, London, LLM
London Metropolitan University, CPE (with Distinction)
memberships
Bar Pro Bono unit
Industrial Law Society
Employment Lawyers Association
Employment Law Bar Association
Free Representation Unit
Discrimination Lawyers Association
other areas of practice
Rad acts in contractual and personal injury disputes, and appears before mental health tribunals.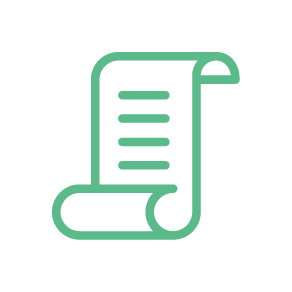 Reflections
I'm incredibly grateful to be a barrister. Our privileged position is something that is very easy for us to take for granted in the cut and thrust of everyday practice but it's something I remind myself of almost daily, usually on my cycle into work. I bring that sense of appreciation and energy to my work and believe that above all my clients, both lay and professional, appreciate that I'm always "up for" their case and love doing what I do.
"I am fascinated by psychology and bring that to my cross-examination, submissions, litigation strategy and, importantly, in understanding my clients' needs."
I started my career as an employment and discrimination law specialist. As a result, I'm both at ease and enjoy getting to grips with difficult law and complex facts, aiming to tie the two together seamlessly in my cross-examination and submissions. I love appellate cases, particularly the creative yet analytical process of drafting grounds of appeal from an otherwise anodyne judgment. Standing before appeal court judges has provided me with some of the most testing and enjoyable days of my career.
My theory of litigation is that it is a battle of narratives; each side presenting their version of reality, usually with the genuine belief that they are correct. I am fascinated by psychology and bring that to my cross-examination, submissions, litigation strategy and, importantly, in understanding my clients' needs.
further  information
For further details of Rad's practice please click on the links to the left or contact a member of the clerking or client service team.
Bar Council Membership No: 52851
Registered Name: Rad Kohanzad
VAT Registration No: 125758302