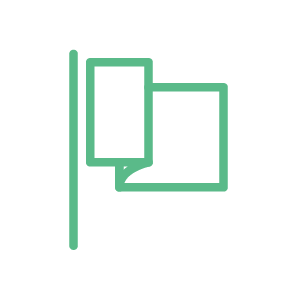 Matthew was invited by the United Nations Office on Drugs and Crime (UNODC) to provide specialist criminal justice training to Nigerian prosecutors on the prosecution of terrorist offences.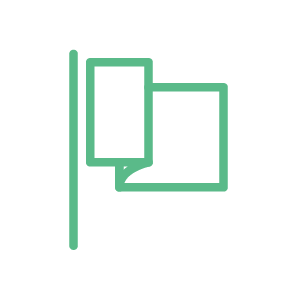 Matthew was junior prosecution counsel in Operation Stagecoach, a boiler room fraud relating to the sale of rare earth metals. Having taken almost £8 million from their victims in less than a year, the four defendants received a total of 29 years' imprisonment after trial.
Click here for press coverage.
Experience and expertise
Appointed to the SFO Panels for both prosecution and POCA work, and the CPS Specialist Fraud Panel (at Level 3 of 4), Matthew is frequently instructed in substantial matters, ranging from investment, revenue and immigration fraud, to money laundering, bribery and corruption and misconduct in a public office.
Matthew advises police forces in operational matters and has experience of prosecuting police misconduct matters, including fast track hearings. He has represented forces in inquests and in the full range of civil applications, including disclosure applications arising out of care proceedings in the Family courts, closure orders, SHPOs, gang injunctions and appeals against revocation of licences for firearms, shotguns and explosives.
He has appeared in extradition proceedings, both at first instance and on appeal to the High Court, and has a wealth of experience in POCA matters, including contested hearings post-conviction, enforcement hearings and cash forfeiture applications.
Recent instructions include acting for the SFO in the prosecution of Alstom Network UK arising out of allegations of corporate corruption relating to contracts for the Budapest Metro; the prosecution of a large-scale boiler room fraud involving the dishonest selling of rare earth metals to a value of nearly £8m; a complex VAT repayment fraud and the prosecution of a firm of corrupt solicitors involved in the facilitation of sham marriages. He has recently been instructed in a long running immigration and PAYE repayment fraud, arising out of a joint investigation by HMRC and the Home Office, the largest of its kind ever prosecuted.
Matthew is adept in the law and procedure relating to LPP and disclosure. He was instructed by the SFO as independent LPP counsel in Operation Steamroller, a £70m boiler room fraud, and was part of a team of independent LPP counsel instructed as part of the SFO investigation following the collapse of the Icelandic bank, Kaupthing. He was also instructed as disclosure counsel in the SFO prosecution of Asil Nadir.
cases & work of note
R v. K & Ors (Operations Berg Meeker & Bygone): Southwark CC. Joint Home Office & HMRC investigation concerning immigration, revenue fraud and money laundering on an industrial scale. Trials in 2018 (8 months) and 2019 (2 months). Junior counsel, Specialist Fraud Division.
NCA v X: instructed by the National Crime Agency in application for special procedure warrant on behalf of foreign law enforcement agency via MLA request.
Inquest touching upon the death of L: instructed to represent police force at inquest following death in custody of a prisoner who had swallowed a large amount of cocaine
B v Care Quality Commission: instructed to represent care home operator in appeal to the First Tier Tribunal against imposition of conditions which resulted in the closing down of a care home.
K v DVSA: instructed in an appeal against the issuing of a cessation notice by DVSA following the conviction of a former mechanic for issuing bogus MOT certificates.
SPA v Former LCpl M – successful defence of former Lance Corporal charged with misappropriating service property at Court Martial.
Sgt G: Special case hearing before Chief Constable following conviction of officer for failing to provide a specimen of breath.
Former Officer A: Instructed to draft charges and present disciplinary case on behalf of Appropriate Authority against former officer for allegations of sexual misconduct.
Alstom Network UK Ltd (Operation Ruthenium), SFO prosecution of UK subsidiary of the French multinational for allegations of corporate corruption concerning the supply of trains to the Budapest Metro. Second junior counsel.
R v. S & Ors (Operation Stagecoach), Blackfriars CC. Boiler room investment fraud. Defendants were the architects of Denver Trading AG & Ltd, which sold £7.75m worth of nearly worthless rare earth oxides through a large network of city brokerages. Junior counsel, Specialist Fraud Division.
R v. S (Operation Nightlife), Southwark CC. Prosecution of former HMRC inspector for allegations of Misconduct in a Public Office. Specialist Fraud Division.
R v P & ors. (Operation Mansard), Blackfriars CC. Complex tax fraud, involving high value VAT repayment claims submitted by sham companies relating to the buying and selling of international broadcast rights for cage fighting events which had not taken place. Junior counsel, Specialist Fraud Division.
R v. S & ors (Operation Tobin), Harrow CC. Junior counsel to the Crown. Seven handed conspiracy to defraud the UKBA. Immigration fraud involving manipulation of the points based scheme by accountants and immigration advisors through use of sham companies.
R v. S & ors (Operation Ninjask), Central Criminal Court. High profile case arising out of a joint Metropolitan Police and HMRC investigation into a firm of corrupt solicitors responsible for facilitating sham marriages and conducting a PAYE fraud. Junior Counsel, CPS Central Fraud Group.
R v T (Operation Camden), Central Criminal Court. Joint investigation by the Metropolitan Police and HMRC into ticket tout advance fee fraud & cheating the revenue. CPS Central Fraud Group.
Lectures/Training
Matthew was recently invited by the United Nations Office on Drugs and Crime (UNODC) to provide specialist training to Nigerian criminal justice officials in Abuja on the prosecution of terrorist offences.
Appointments
List of Specialist Regulatory Advocates in Health and Safety and Environmental Law, B panel.
Serious Fraud Office C Panel – Prosecution
Serious Fraud Office C Panel – POCA
CPS Specialist Fraud Panel (Level 3)
CPS General Crime Panel (Level 3)
United Nations Office on Drugs & Crime (UNODC) external consultant
Awards, memberships & Qualifications
Baron Dr Ver Heyden de Lancey Prize (Middle Temple)
Certificate of Honour of the Middle Temple
Blackstone Entrance Exhibition (Middle Temple)
Graded 'Outstanding', Bar Vocational Course, The College of Law
Member of the Criminal Bar Association, Cybercrime Practitioners' Association, Extradition Lawyers' Association and South Eastern Circuit
SC security clearance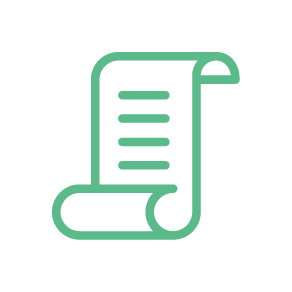 Reflections
Every case is a new challenge, whatever the size or subject, and I approach them all with the same level of care and attention. Advocacy in court is only part of the process, the final stage, but a case is shaped long before a jury is sworn or submissions are made. There is no substitute for hard work and preparation, although a sense of humour helps.
The devil is in the detail. Particularly in the larger, document heavy fraud cases in which I have been instructed, I have always enjoyed finding the links that others have overlooked.
"There is no substitute for hard work and preparation, although a sense of humour helps"
In recent years, the types of cases I have been fortunate enough to work on have involved working in teams. The input and experience of those I work with is invaluable, particularly in multi-agency operations, and it is a great feeling when those combined efforts result in successful outcomes.
Privacy
Matthew adopts and adheres to the provisions of the privacy notice which can be accessed here.
Further Information
For further details of  Matthew's practice please contact a member of the clerking or client service team.
Bar Council Membership No: 53450
Registered Name: Matthew Adam Rock Chidley
VAT Registration No: 983910684