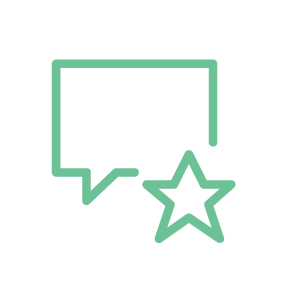 "An experienced employment law adviser, with respondents stressing the high quality of his advocacy and exceptional client service. He frequently acts in disputes involving healthcare providers."
Chambers & Partners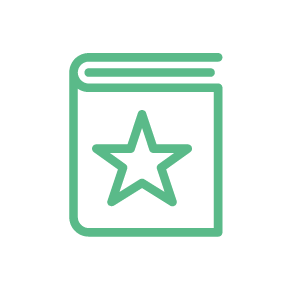 Jonathan Davies writes Liability of police misconduct hearings for discrimination with Elliot Gold for our UK Police Law Blog. Click here to read the post.
Experience and Expertise
Jonathan has 14 years' experience as a barrister practicing in employment law.  He has in-depth experience of every single aspect of employment law. In addition to acting for police forces, he often acts in claim involving the financial sector, IT and hi-tech industries, private commercial businesses, public authorities and the NHS.  He acts for trades unions and employees.
Another significant part of his practice consists of advising and appearing in County and High Court in claims for breach of the employment contract including the enforcement of business protection clauses.
He has also acted and advised in many discrimination claims: in employment as well as in goods and services and the exercise of public functions by public bodies. His experience includes applications for judicial review arising out of breach of the public sector equality duty.
Having trained and qualified with a big-4 accountancy firm before coming to the Bar, Jonathan is financially and tax literate (he is a member of the Chartered Institute of Taxation). He has a particular expertise in cases involving financial fraud or complicated accounting issues.
He represents professional employees in internal disciplinary proceedings and hearings before their respective professional bodies, particularly, NHS consultants, other healthcare professionals and teachers.
A specialist area of his practice is representing healthcare professionals in proceedings for injunctive relief to enforce contractual disciplinary and capability procedures in the High Court (see below under Disciplinary Procedures and in his Professional Discipline Profile). He has also acted for medical professionals working privately for high profile sporting bodies.
Jonathan undertakes advisory work, drafting work and accepts instructions under the Bar's Public Access scheme from both employees and employers.
Recommendations
Jonathan is recommended by both The Legal 500 and Chambers & Partners.
Recent directory editorial includes:  
he will fight cases with real force;
his cross-examination produces excellent results;
an experienced employment law adviser;
respondents stress the high quality of his advocacy and exceptional client service;
he gives clear advice, is good with clients and good on his feet;
a strong advocate in tribunal cases;
a pleasure to work with;
he has a wide-ranging practice with recent experience of handling high-profile restrictive covenant cases; 
he has good technical ability; and
cool and calculated when cross-examining.
Memberships and Qualifications
Jonathan has an MA in modern languages (German and Spanish) from Magdalen College Oxford. He is a member of the Industrial Law Society, the Employment Lawyers Association and the Employment Law Bar Association.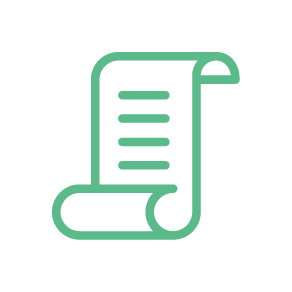 Reflections
I was always interested in becoming a barrister. Like everyone I'd seen courtroom dramas on TV and it looked like fun!
90% of cases don't come to trial. Much of a barrister's work is aimed at trying to settle disputes before they come to court. This is usually the best outcome for most commercial organisations. However it is only possible to settle with the agreement of both parties: it takes two to tango. If you can't settle that normally means that one or other party is being unreasonable or has had bad advice or is digging in their heels. I wouldn't advise anyone to go into litigation without having a view that they ought to settle, but sometimes that's not possible and if it's not you need a good barrister to fight your corner in the courtroom.
"If you have a simple message which is well defined and easy for the judge to understand, you are much more likely to win."
If you can work out your punch line of what the case is about, then the detail tends to slot in: it is about taking a complicated problem – whether it's legal or factual – and being able to present it in a simple way which is compelling to the person who has to decide on it.
That's not to say detail is not important: it is vital, and in court the judge can ask about the relevance of anything at any time. But if you have a simple message which is well defined and easy for the judge to understand, you are much more likely to win. If there isn't a simple message, then maybe you need to think about whether your case is that good.
While a case is brought against an organisation, the allegations are always against individuals and can be pernicious and damaging. On one occasion I represented a school. An employee had made some pretty awful allegations of race discrimination against the head teacher, none of which were true. The head teacher was cleared completely by the tribunal. It was a very satisfying result; I had cleared her name against accusations that should never have been made against her and that had been hanging over her for two years. The best thing is winning a case for someone who has been genuinely wronged.
privacy
Jonathan adopts and adheres to the provisions of the privacy notice which can be accessed here.
further information
For further details of Jonathan's practice please click on the links to the left or contact a member of the clerking or client service team.
Bar Council Membership No: 45732
Registered Name: Mr Jonathan Huw Davies
VAT Registration No: 843914807