George is clerked primarily by Lee Johnson, Clare Sabido and Natasha Southgate.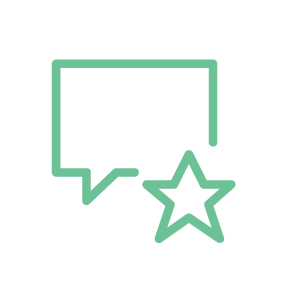 "He is forging an excellent reputation for his sterling work across a wide range of matters"
Chambers & Partners
George Hugh-Jones QC secures important victory in the High Court for non-NHS dentists.
Click here to read the news story.
Early Career
George practised in the criminal courts for approximately 5-7 years acting for both prosecution and defence. By the end of this period, he was prosecuting substantial drug importation cases (involving £2m cannabis) and defending in rape cases.
 experience & expertise
Since the 1980's, George has been involved in almost all aspects of health care law. In his early career, he represented doctors at NHS Tribunals dealing with alleged breaches of their terms of service, inquests and other hearings in the lower courts. By the 1990's, he had become significantly involved in clinical negligence litigation. From 1992 to 2016, he has conducted approximately 50 clinical negligence trials on his own account. Something in the region of seven of such trials have involved brain damage or high value cases.
As for disciplinary work, this has covered extensive ground; serial sexual cases, fraud, perjury and various forms of incompetent clinical care or surgery leading to fatalities. He has substantial experience on appeal previously to the Privy Council and now to the Administrative Court.

Cases & work of note
Recent Cases
H v Cardiff and Vale Health Board [2016] (ocular damage)
K v Cardiff and Vale Health Board [2016] (avian influenza)
P v Cardiff and Vale Health Board [2016] (complex spinal surgery)
NHS Commissioning Board v Yellon & Bargain Dentist.com [2014] Med LR 301: Contractual rights under NHS contract, change of NHS status, eligibility for NHS Commissioning Board to reclaim payments. Dispute as to availability of equitable remedies.
Inquest touching the deaths of D.Hughes and R. Stuart [2014/2015]:
Inquest into death of two patients who suffered transmission of parasitic worms from donor in kidney transplantation.
Vogel v Motala [2014]
Fatal Subarachnoid Haemorrhage.
Knott v Leading [2011] EWHC 1827
Meningitis-acquired deafness.
Appeals to Court of Appeal
Motala v Vogel [2014]
Doyle v South Manchester Heath Authority [compromised]
Leading v Knott [2011] CA [discontinued]
Wright v Eastwood [2005] 84 BMLR 51:
Anaesthetic disaster care.
Bater v Newbold Building [1991]
R v Colville-Scott [1990] WLR
Brain Damage Cases
G v Dr. A [2013]
Brain damage.
ETS v Portsmouth NHS Trust [2012]
Tuke v Mid-Essex NHS Trust [2003] EWHC 1273
Fear v Solihull Health Authority [2003]
Williams v Gwent Health Authority [2000] MLC
Faithful v Wiltshire Health Authority [2000] Bell J
Rhodes v Spokes and Farbridge [1996] MLR 376
High Value Cases
H v P [2010]
Cavernous sinus thrombosis.
Rowlands v Wannunu-Korale [2005]
Amputation case.
Hardman v Riddell [2004]
Neurofibroma.
Mellor v Sheffield Teaching Hospital [2004] EWHC 780
Fatal cardiac.
Dunsby v Lane [2002]
Blindness following infection.
Kohle v Parkside Health Authority [1999] MLC 00155
Williams v East London City and Hackney [1998] MLR 6 ;
Ruptured implants.
Sa'ad v Robinson and others [1989] 1 MLR 41 ;
Paediatric negligence.
Cases of particular legal interest
RD & MK v Oldham NHS Trust & Dr. B [2003] Lloyds Law Rep 1
Duty of care to suspect in abuse of child patient.
Allin v City and Hackney Health Authority [1996] MLR 167
First case of communication-induced nervous shock.
Quantum Cases
Sibley v Laird [2014]
Applegate v Newberry [2013]
Amputation.
Education
Downside: Modern Languages Scholar
Downing College, Cambridge:  Modern Langages (Russian and French)
City University (Diploma Law)
Carpmael Building Scholarship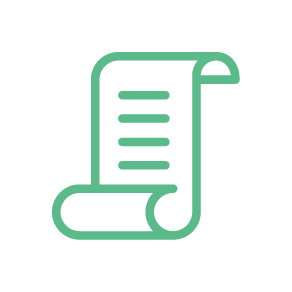 Reflections
I come from a long line of medical practitioners (my father, mother, brother and sister) which has given me a natural interest in medicine and therefore clinical negligence. My practice over the years has focussed on clinical negligence, disciplinary tribunals (General Medical Council and General Dental Council), inquests, and to some extent judicial review and administrative appeals.
"The greatest satisfaction to a barrister is resurrecting a lost cause but I always remind myself that I should not be blind to the common sense of the court"
I think that barristers should remind themselves that it is a privilege to represent anyone and that each case will demand them to use all the relevant skills at their disposal. When I open a fresh set of papers, my mindset is to keep an open mind until all four corners of the brief have been studied. The greatest satisfaction to a barrister is resurrecting a lost cause but I always remind myself that I should not be blind to the common sense of the court. My skills should be honed to second-guessing the likeliest outcome not pressing for unwinnable campaigns. I hope that I approach each case with that type of fairness. If the case is one that looks to be presentable in court (or is bound to go to court for other reasons, eg in a disciplinary context), then I will approach the case in a straightforward way; conference to assess the strengths, weaknesses and tactics. Any assessment of expert evidence should be in the presence of the client and in-depth.
The joy of cross examining medical experts is in the analysis of their routes of escape under direct questioning. The skill is to marshal the main points which will undermine their likely response. It is also advantageous to organise one's own expert's points as a strong set of medical contentions, which can be used to challenge the opposing expert's views.
My own preparation is pain-staking. I identify the destination the case needs to take and then prepare the cross examination. Submissions are also the work of real attention and care; but they should by the end of the case flow inexorably from the preparations and the cross examination. If we win, all is well and good. We don't lose without thinking of an appeal.
Privacy
George adopts and adheres to the provisions of the privacy notice which can be accessed here.
further information
For further details of George's practice please click on the links to the left or contact a member of the clerking or client service team.
Bar Council Membership No: 19654
Registered Name: George Hugh-Jones
VAT Registration No: 397198881