Professional Discipline & Regulatory
Chris is advising a high profile multi-national on a major international criminal investigation, involving breaches of EU directives transposed into UK law.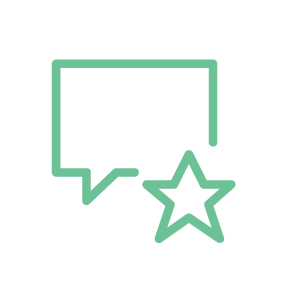 "He is an excellent choice for police law matters, whose preparation for a case is second to none."
Chambers & Partners
Experience and expertise
Often advising before formal proceedings begin, Chris has successfully defended clients charged with the most serious breaches of professional standards, ranging from fraudulent expenses claims, to nepotism and corruption, to operational dishonesty.
cases & work of note
R v DD – instructed to defend a retired police Chief Superintendent, charged with perverting the course of justice, in the criminal prosecutions arising from the Hillsborough Stadium Disaster, due for trial in the Crown Court in 2019. Please see news coverage here.
Cambridgeshire Constabulary v ACC Malik – acted for a serving Assistant Chief Constable in public misconduct proceedings.  Despite admissions of gross misconduct, ACC Malik was not dismissed and remains serving with the constabulary.  Please see news coverage here.
R v J – acting for a former Metropolitan Police officer in an appeal against conviction for making indecent images of children, following a full case review and relying upon comprehensive digital forensic evidence, due for hearing in 2018
R v Doctor F – acting for a doctor in both criminal and GMC statutory appeals arising from criminal convictions for fraud and perverting the course of justice, due for hearing in 2018
PCC v Chief Constable L – acted for serving Chief Constable in landmark proceedings for gross misconduct.  Client cleared of all allegations of gross misconduct by independent misconduct panel.
ICAEW v K Corporation – ongoing advisory retainer for financial services group, and its employed accountancy professionals, in respect of allegations of regulatory breaches and professional misconduct in the insolvency market.
F Constabulary v Chief Officer K – acted for a chief officer in misconduct proceedings arising from alleged impropriety in expenses claims.  Proceedings stayed by an independent panel following submissions that the proceedings had been instituted unlawfully.
POLICE v DSUP – acted for a Detective Superintendent who avoided dismissal following limited findings against him at a contested misconduct hearing.
R v CSUP – acted for a retired Chief Superintendent in criminal proceedings for perverting the course of justice, perjury and misconduct in a public office. Client was acquitted by a unanimous jury verdict.
POLICE v SUP – acted for a Superintendent who was cleared of all allegations of gross misconduct (including honesty and integrity breaches) following a contested misconduct hearing.
POLICE v ACC – advising a serving Chief Officer on issues arising under s.40 of the PRSRA 2011.
FCA v W Corporation – Advised a substantial financial services group on issues arising from authorisation to provide financial services by the Financial Conduct Authority.  Included advice on preparation of written and oral evidence to the Regulatory Decisions Committee, which ultimately granted authorisation to the client company.
POLICE v DSUP – acted for a Detective Superintendent in a contested misconduct hearing involving, allegations of breaches of honesty and integrity, in the activity of Special Branch in a sensitive national security function.
E Constabulary v Superintendent F – Acted in full and contested Misconduct Hearing, involving accusations surrounding client's arrest (but not charge) for criminal offences of dishonesty. All allegations dismissed, in part on medical / psychiatric grounds, and client returned to duty. Hearing held in private.
Officer G v H Constabulary – Successful appeal to the Police Appeal Tribunal, against sanction of dismissal without notice for findings of Gross Misconduct arising from personal business activity and alleged assault whilst off duty, where medical / psychiatric evidence, not available to the original panel, was admitted on appeal. Client reinstated and returned to duty.
J Constabulary v Chief Superintendent K – Acted for client in contested misconduct proceedings, involving allegations surrounding personal conduct, giving rise to issues of discrimination on the grounds of sexual orientation and disability discrimination in respect of mental health issues. Client reached compromise agreement and resigned before a Misconduct Hearing, with no findings of misconduct.