Chris has been instructed to defend retired Chief Superintendent in the criminal prosecutions arising from the Hillsborough Stadium Disaster.
Click here for full news story.
Experience & Expertise
Chris Daw QC acts only for private and insured clients, all of whom receive the time and attention to detail they demand. His client base consists of private individuals, corporations, regulated professionals and senior police officers. Although Chris has acted for international footballers, world champion boxers, television producers, multi-national corporations and Chief Constables; most of his clients are not in the public eye and have no desire for the limelight. Many of those who instruct Chris are hard-working people, who find themselves, or a loved one, accused of a crime, which threatens to ruin their life. They want to do everything legally possible to protect themselves from imprisonment, damage to reputation and financial ruin.
Chris is known for his reassuring ability to see clients safely through the most serious, and potentially devastating, investigations, prosecutions and disciplinary proceedings. As soon as he is instructed, Chris takes a proactive approach and works closely with clients and solicitors at every stage of a case, often before any proceedings have begun. He has particular expertise in pre-investigation and pre-charge strategy, where engagement with prosecution and investigation agencies can avoid charges altogether. He supervises the preparation of witness statements and files of evidence and is often instrumental in the drafting of successful letters of representation against charge, thereby avoiding the risk, expense and reputational damage of a full criminal prosecution.
Chris also has a niche practice advising individuals and corporations on private prosecution strategy, both for personal matters and in connection with commercial disputes.
When instructed to defend criminal, fraud and misconduct cases, Chris is known for a relentless approach to preparation and legal applications, including dismissal, exclusion of evidence, disclosure and abuse of process. He has vast experience of jury trials and disciplinary tribunals and enjoys a reputation for tactical excellence, creative legal strategy and persuasive advocacy at every stage of his cases. Chris regularly accepts instructions to act in appeals, where he did not appear at trial, including via "Direct Access"* in appropriate cases.
He is often instructed to act for clients in restraint proceedings under the Proceeds of Crime Act, including full applications to discharge or vary restraint orders and appeals against confiscation orders.
Chris acts for clients all over the country and where necessary overseas. He has a modern and flexible approach to client relations, including extensive use of emails, electronic evidence management, telephone and videoconferencing, often in the evening and over the weekend.
Given his all-consuming approach to preparation, Chris acts for a small group of clients at any given time. He is generally instructed in the early stages of an investigation, often before charges are brought, but can equally be instructed once cases have been brought before a court or tribunal. Fees depend on the nature of the case and the work levels involved and are charged either on an hourly rate or "fixed fee" basis, subject to negotiation with Chris's clerk, Lee Johnson.
Chris Daw QC is a member of both Serjeants' Inn Chambers and Lincoln House in Manchester – www.lincolnhousechambers.com
Chris has appeared in the media, on both the radio and television, to provide expert insight and commentary on legal issues. He also writes for legal journals and addresses professional organisations on legal issues and strategy affecting their spheres of operation.
*Chris Daw QC is registered and certified by the Bar Council and Bar Standards Board to accept Direct Public Access cases
CURRENT LIVE CASES
Agency v X Corporation – acting for a high profile UK corporation in one of the largest ever criminal regulatory prosecutions, arising breaches of international law, due before the courts in 2018.
Independent Inquiry into Child Sexual Abuse – acting for and advising a retired Chief Constable in respect of policing issues arising from historical criminal investigations under consideration by the IICSA.
Police v K – advising client on pre-charge legal strategy in the face of a large-scale police investigation into international drug trafficking.
R v Doctor C – acting in a criminal appeal to the Court of Appeal (Criminal Division), for a doctor, convicted in 2013 (with a different legal team) in the Crown Court after trial of fraud and perverting the course of justice. The case involves an application to adduce fresh expert evidence.
R v U – acting in appeal against a Confiscation Order, in excess of £1 million, for fraud and money laundering, which resulted in a consecutive sentence of imprisonment of 6 years. Mr Daw QC did not act at trial, or at the time of sentence, but was retained to advise on appeal after the Crown Court proceedings were concluded.
Trading Standards v A – Advising client pre-charge on all aspects of engagement with the prosecution authorities in respect of a long-running investigation into criminal behaviour in the energy sector.
IPCC v Chief Constable C – advising retired Chief Constable on the issues arising from a high profile IPCC criminal and gross misconduct investigation.
Doctor C v GMC – instructed after GMC proceedings concluded, acting for a doctor in High Court appeal proceedings, against a Fitness to Practise Panel finding of unfitness of practise and erasure from the Medical Register.
R v P – acting for financial services professional charged with making indecent images following alleged online grooming.
R v D – Instructed after conviction to advise on appeal for the principal defendant in an organised crime prosecution, including conspiracies to supply firearms and controlled drugs.
R v Officer U – Acting in appeal against conviction for a former police officer, convicted at trial (with a different legal team) of offences of making indecent images of children. The case involved an application to adduce fresh expert evidence on appeal.
NOTABLE CASES
R v John Terry – acted for the former England and current Chelsea football captain in his high profile trial for allegedly racially abusing Anton Ferdinand during a Premier League match. Client was found not guilty by the Senior District Judge. Also acted for Mr. Terry in related proceedings before the Football Association Regulatory Commission.
The Hillsborough Disaster Inquests – acted for two retired Chief Superintendents involved in the South Yorkshire Police investigation into the Hillsborough stadium disaster in 1989. That investigation is alleged by some to have involved a "cover-up" of police responsibility for the disaster. The longest inquest and the longest jury proceedings in English legal history concluded in April 2016.
OPCC F v Chief Constable G – acted for the Chief Constable of a large police force, who originally faced 16 misconduct charges relating to inappropriate behaviour towards women and data protection breaches.  Client was cleared of all 10 allegations of gross misconduct by an independent panel, which recommended that he return to office.  Client subsequently reached a compromise agreement and resigned from office, following initiation of separate proceedings, under s.38 of the Police Reform and Social Responsibility Act 2011, by the Police and Crime Commissioner.
The "Cardiff Three" Case (R v Ian Massey) – Leading counsel in a 14 handed corruption and perjury case, surrounding the notorious prosecution of the "Cardiff 3" for the murder of Lynette White, said by the Crown to be case of unique complexity. This was the largest case of alleged police corruption in legal history. The 6 month trial, said to have cost £30 million, ended with a not guilty verdict after successful disclosure applications led the prosecution to offer no evidence.
NOTABLE CASES BEFORE THE COURT OF APPEAL
R v YDG [2012] All ER (D) 233 – Important authority on the powers of the Crown Court in respect of Preparatory Hearings and abuse of   process where the Crown seeks to go behind the terms of an agreed confiscation order.  Trial judge's purported revocation of a Preparatory   Hearing found to be unlawful by the Court of Appeal.
Attorney General's Reference (No. 43 of 2009) [2009] EWCA Crime 1925 (2009) – Leading counsel in one of the largest ever cases of commercial supply of firearms in the UK. Now the guideline case on sentence in respect of large-scale gun supply, with judgment given by the Lord Chief Justice.
R v Seddon [2009] 2 Cr. App. R. 9 – Successful appeal against conviction where client was extradited for one set of offences but the Crown prosecuted others. A leading authority on the scope of criminal prosecutions for extradited defendants, with judgment given by the Vice President.
PRE-CHARGE & ADVISORY
Investors v Fraudsters – advised investors on criminal and private prosecution strategy to recover investment in a vast Ponzi scheme in the commercial property market, where investor losses were in the tens of millions of pounds.
NHS Protect v Doctor O – Advised a senior hospital consultant on pre-charge strategy in a fraud investigation, concerning alleged conflicts of interest in NHS procurement, arising from the client's interests in companies awarded NHS contracts.  The client was not charged with any offence and remains in practice.
HMRC v Y and V – advised a married couple, with a large buy-to-let property portfolio, on all aspects of pre-charge strategy in a criminal tax fraud investigation by HMRC, including oversight of the submission of evidence and representations to the Crown Prosecution Service.​  No charges were brought and the case returned to the civil process.
Z v Z – retained pre-charge to advise an international investment banker in respect of alleged involvement in a multi-billion Euro fraud against an overseas banking  institution. No charges were brought and the case returned to the civil process.
Agency v P Corporation – advised a substantial corporate client on all aspects of pre-charge strategy, arising from a multi-million pound criminal fraud investigation by government agency.
A & B – retained to advise two London commercial property agents in relation to allegations of bribery and corruption in the property market.
Z v Z – retained pre-charge to advise an international investment banker in respect of alleged involvement in a multi-billion Euro fraud against an overseas banking institution.
R v SB – Retained to advise a commercial property landlord pre-charge in respect of alleged tax and VAT fraud in the operation of his business. No charges were brought after successful and detailed representations to HMRC and the CPS.
R v NM – advised a senior doctor pre-charge in respect of an alleged multi-million pound fraud against the NHS. After advising on the preparation of a file of evidence and drafting detailed written representations no charges were brought by the CPS and the police investigation was closed.
A v B – advised an international hedge fund on alleged fraud and computer misuse committed against it by a former director and oversaw the preparation of a file of evidence to be submitted to UK prosecutors in support of a criminal complaint.  The case was related to one of the most expensive pieces of civil litigation in UK legal history.
C v D – advised a publishing company on the preparation of criminal complaint of fraud by a former Financial Director.
E Limited v F – advised a high profile luxury retail company on computer misuse and malicious data theft / destruction, by a former senior employee, and oversaw the preparation of a file of evidence to be presented to the police.  The case was prosecuted by the Crown Prosecution Service and the defendant was convicted in the Crown Court and imprisoned.
G v H – advised two ultra high net worth clients on the criminal actions of a family member, including perjury, in the course of a multi-million pound probate dispute.
R v AS and BS – acted pre-charge for two clients under cross-jurisdictional investigation in the UK and Europe for cheating the public revenue.  After a four year investigation by multiple prosecution agencies no further action was taken against them and the matter was dropped.
H Corporation v J Corporation – advising corporate client, and its directors and shareholders, on the use of private criminal prosecution strategy in the context of a substantial commercial dispute.
REGULATORY and professional discipline
FA v John Terry – acted for the former England and Chelsea captain in disciplinary proceedings before the FA Regulatory Commission at Wembley Stadium.
R v DD – instructed to defend a retired police Chief Superintendent, charged with perverting the course of justice, in the criminal prosecutions arising from the Hillsborough Stadium Disaster, due for trial in the Crown Court in 2019. Please see news coverage here.
Cambridgeshire Constabulary v ACC Malik – acted for a ACC Malik in misconduct proceedings involving allegations of breaches of the professional standards at gross misconduct level.  After the withdrawal of the most serious allegations, ACC Malik received a written warning and remained in post . Please see news coverage here.
PCC v Chief Constable L – acted for serving Chief Constable in landmark proceedings for gross misconduct. Client cleared of all allegations of gross misconduct by independent misconduct panel.
ICAEW v K Corporation – ongoing advisory retainer for financial services group, and its employed accountancy professionals, in respect of allegations of regulatory breaches and professional misconduct in the insolvency market.
R v CSUP – acted for a retired Chief Superintendent in criminal proceedings for perverting the course of justice and perjury, arising from the execution of his duties. Client acquitted by the jury following Crown Court trial.
F Constabulary v Chief Officer K – acted for a chief officer in misconduct proceedings arising from alleged impropriety in expenses claims. Proceedings stayed by an independent panel following submissions that the proceedings had been instituted unlawfully.
POLICE v DSUP – acted for a Detective Superintendent who avoided dismissal following limited findings against him at a contested misconduct hearing.
POLICE v SUP – acted for a Superintendent who was cleared of all allegations of gross misconduct (including honesty and integrity breaches) following a contested misconduct hearing.
POLICE v ACC – advised a serving Chief Officer on issues arising under s.40 of the PRSRA 2011 (requirement to resign or retire).
FCA v W Corporation – Advised a substantial financial services group on issues arising from authorisation to provide financial services by the Financial Conduct Authority. Included advice on preparation of written and oral evidence to the Regulatory Decisions Committee, which ultimately granted authorisation to the client company.
POLICE v DSUP – acted for a Detective Superintendent in a contested misconduct hearing involving, allegations of breaches of honesty and integrity, in the activity of Special Branch in a sensitive national security function.
E Constabulary v Superintendent F – Acted in full and contested Misconduct Hearing, involving accusations surrounding client's arrest (but not charge) for criminal offences of dishonesty.  All allegations dismissed, in part on medical / psychiatric grounds, and client returned to duty. Hearing held in private.
Officer G v H Constabulary – Successful appeal to the Police Appeal Tribunal, against sanction of dismissal without notice for findings of Gross Misconduct arising from personal business activity and alleged assault whilst off duty, where medical / psychiatric evidence, not available to the original panel, was admitted on appeal. Client reinstated and returned to duty.
J Constabulary v Chief Superintendent K – Acted for client in contested misconduct proceedings, involving allegations surrounding personal conduct, giving rise to issues of discrimination on the grounds of sexual orientation and disability discrimination in respect of mental health issues. Client reached compromise agreement and resigned before a Misconduct Hearing, with no findings of misconduct.
FRAUD & MONEY LAUNDERING
Trading Standards v T corporation – instructed for a substantial corporation and its directors, to apply for the discharge of restraint orders covering assets valued in the tens of millions. The application was successful, all orders were discharged (with costs) and, following detailed written representations, no criminal proceedings were brought.
Trading Standards v X & Y – advising clients on pre-charge engagement with a major national trading standards investigation into unlicensed money lending ("loan sharking"). Substantial pre-charge representations against charge submitted to the reviewing lawyer
MPS v P – acting for a senior bank manager, under criminal investigation for money laundering and fraud. Successfully applied for the discharge of a pre-charge restraint order and prepared full representations against charge to the reviewing lawyer at the CPS
R v O – advising a client under investigation for money laundering and large-scale identity theft in the context of the retail banking system
R v G – advising a client in all aspects of pre-charge strategy and prosecution engagement in a tax fraud investigation by HMRC
R v A – advising a UK client in a multi-jurisdictional $50 million investigation for "missing trader" tax fraud, initiated by the Canada Revenue Agency with mutual legal assistance in the UK from HMRC
R v Y – acted for an ultra high-net-worth and high profile Mayfair client in a Crown Court trial for racially aggravated assault. Client acquitted by the jury of all charges.
R v MF – leading counsel for a senior Barclays Bank Commercial Manager charged with conspiring to defraud the bank of over £5 million in a series of commercial property transactions.  Jury could not reach a verdict after a 3 month trial at Southwark Crown Court.
R v ZY – acted for a company director charged with fraud against numerous financial institutions in the operation of his business. No evidence was offered by the prosecution before trial after detailed submissions on disclosure of sensitive material. Not guilty verdicts entered by the judge.
R v MH – acted for a company director charged with fraud and money laundering in respect of a multi-million pound intra-community VAT fraud.
R v KL – acted for a businessman charged with Cheating the Public Revenue in respect of evasion of VAT over a period of several years, tried in the Crown Court.  Client cleared of the most substantial charge and received a suspended sentence.
R v DG – Successfully negotiated a court-sanctioned plea bargain for a client charged with laundering over £1 million of cash and property from a major international drugs conspiracy. No prison sentence was imposed and substantial assets were returned to the client.
R v LS – leading counsel in a major money laundering prosecution at Southwark Crown Court, alleged to involve over £30 million of bank transfers from the proceeds of international organised crime. Client acquitted by the jury after trial.
R v HR – acted for one of the principal defendants in a 15 handed money laundering case. Said to be one of the largest international money laundering cases every prosecuted, with cash in the region of £200 million being sent abroad via the money transfer sector and the banking system.
R v SK – following negotiation and representations, proceedings discontinued against client for involvement in laundering the proceeds of a bank "transaction reversal" fraud involving a major attack on the banking system.
R v SA – Acted for a senior police officer charged with money laundering offences in respect of commercial property and international money transfers. The case collapsed after submissions that the whole proceedings amounted to an abuse of process due to disclosure failures by the CPS.
Trading Standards v PK – Leading counsel for the main defendant in a case involving a long-running and highly organised conspiracy to defraud small businesses by the use of commercial telesales techniques in a criminal enterprise.
HMRC v LC – Money laundering the multi-million pound proceeds of one of the largest MTIC ("carousel") frauds ever tried in the UK, involving voluminous evidence from Gibraltar, Hong Kong and other international jurisdictions.
R v CB – Multi-million pound long-firm commercial fraud case where the Crown relies heavily on probe recordings from intrusive surveillance.  Issues include disclosure from other jurisdictions, abuse of process by multiple prosecutions and evidence tampering.  Client avoided a prison sentence after court-sanctioned plea bargain was negotiated with the prosecution on his behalf.
R v MD – Counsel for one of the principal defendants in a 12 handed conspiracy to cheat the revenue, involving alleged multi-million pound MTIC ("carousel") fraud through trading in industrial metals.
R v HK – SOCA prosecution alleging international money laundering with the use of a Money Transfer Bureau ("MTB") and the organised crime technique of "cuckoo smurfing" to launder £30 million of cash via the banking system. Acted for the only defendant to be cleared by the jury at trial.
HMRC v Jones – Leading counsel for one of the principal defendants in a £20 million VAT and duty evasion fraud relating to the large-scale commercial trading of imported cigarettes and tobacco. One of only two of the ten defendants not to be convicted at trial.
R v LD – 14 handed corruption and fraud case involving Trafford Council in Manchester. One of the largest ever investigations into alleged fraud by senior council employees. Client received a suspended sentence after proceedings lasting eight years.
FACT v Bowes – International copyright fraud case involving the trade in illegal downloads of music and video material. Over 4 million pages of evidence was obtained from websites and servers all over the world, primarily in the United States. One of the largest private prosecutions ever undertaken.
R v TS – Counsel for a serving police officer, charged with fraud. The case was stayed as an abuse of process after counsel successfully argued that the Defendant had been persecuted by his fellow officers and that it would be unfair for him to be tried.
SERIOUS & COMPLEX CRIME
R v Doctor X – Acting for a neurologist, in the Crown Court, charged with coercive behaviour and a series of assaults against his wife and infant daughter, due for trial on 2018
R v U – Acting for a finance and technology professional in criminal proceedings for making indecent images of children
R v S – Instructed after conviction to advise on appeal in a case of sexual assault.​
MPS v Q – Advising a high net worth client pre-charge in respect of a police investigation for historic offences of rape and sexual assault, involving issues of complainant intoxication
R v J – acting for a high net worth client in criminal proceedings for assault of a high profile "celebrity", due for trial in 2018
R v Z – acting for a client charged with murder on the basis of joint enterprise, for trial in the Crown Court
R v F – acting for a client, originally charged with murder. Following Chris's detailed application to dismiss the murder charge, founded on analysis of the pathology evidence, the prosecution amended the charge to manslaughter, due for trial in 2018
R v L – acting for a client charged in a major human trafficking and exploitation conspiracy, before the Crown Court in 2018
R v KO – acted for an American citizen charged with an offence of rape, allegedly committed in London, acquitted by the jury in a re-trial.
R v SA –instructed in substantial Proceeds of Crime Act proceedings arising from a large-scale prosecution for drug trafficking, involving issues of resulting trusts in family property transfers. Prosecution application for an order in excess of £500,000 reduced to an order for a nominal sum. following service of written response under s.17 of POCA, drafted by counsel.
R v SLS – Leading counsel for the alleged architect of a £533 million conspiracy to import high purity cocaine into the UK from mainland Europe via the port of Dover, hidden in industrial equipment. Client was a High Risk Category A Prisoner until he was acquitted by the jury at trial.
R v WI – allegation of blackmail of a multi-millionaire businessman in the context of an international commercial transaction.
R v Davies – Leading counsel in a conspiracy to supply cocaine, ecstasy and cannabis on a massive scale and throughout the North of England. Evidence from intrusive surveillance, telephone call pattern analysis and cell-siting. Extensive applications for disclosure of material under s.8 of the CPIA 1996. Successfully appealed.
R v Elezi – Human trafficking of women as "sex slaves" from Lithuania, across Europe and into the UK, by an organised crime syndicate from Albania. Sensitive issues of disclosure including cross-border requests for information on the witnesses' criminal history.
R v TE – leading counsel for a club DJ charged with murder, tried at the Old Bailey, with complex issues of causation and underlying brain injury. Client acquitted by the jury.
Various – amongst other current matters are sensitive cases involving high net worth individuals, professional people and senior police officers, under investigation for regulatory breaches, professional disciplinary offences and criminal offences. Also, advising corporations and company directors in relation to criminal investigation of them or their businesses and also criminal activity against them by employees, business partners and competitors.
recommendations
Chris is ranked as a Leading Silk and Leading Individual by both the Legal 500 and Chambers and Partners.
Recent directory editorial has included the following:
extraordinary courtroom presence;
good rapport with clients;
excellent tactical analysis;
very experienced in representing senior police officers in sensitive cases;
an outstanding barrister who prepares extremely well;
he is an excellent choice for police law matters;
preparation for a case is second to none;
and; he has excellent client-care skills.
memberships
Criminal Bar Association
Fraud Lawyers Association
Proceeds of Crime Lawyers Association
Association of Regulatory and Disciplinary Lawyers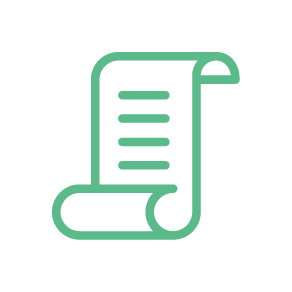 reflections
Every client I represent has his or her whole life on the line. I understand that more is at stake for my clients than the outcome of a legal case. Career, family and business relationships, public reputation and financial security are all at risk if we lose. My approach reflects that reality.
Creative strategy and tactical excellence can often achieve more than legal knowledge alone. Clients instruct a silk not only because we know the law but because we have the judgement to make the big decisions, which will achieve the client's ultimate goal, often without going to court at all.
"Creative strategy and tactical excellence can often achieve more than legal knowledge alone."
Corporate and high profile clients care about public relations and it is vital to listen when they tell me that their priority may not be to fight every point to the death, even if they will win it in the end.
Every client is the most important member of the legal team.  I do not believe in a top down approach to litigation.  Clients are central to the outcome, at every stage of a case, and their input, into key decisions and documents, is vital.
Social Mobility
Chris is passionately committed to social mobility in the law and speaks regularly at state schools and events, up and down the country, supporting young people from non-traditional backgrounds in their ambition to become lawyers.
Privacy
Chris adopts and adheres to the provisions of the privacy notice which can be accessed here.
Further Information
For further details of Chris' practice please click on the links to the left or contact a member of the clerking or client service team.
Bar Council Membership No: 31292
Registered Name: Christopher Daw
VAT Registration No: 588711987