Amardeep (led by Angus Moon KC) recently advised on the validity of time-unlimited clauses in Orthodontic PDS Contracts.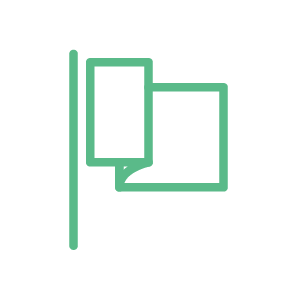 Amardeep is currently instructed in a significant breach of warranty of claim arising from the purchase of a dental practice where there has been alleged clinically negligent treatment of the substantial proportion of the patients by the Seller.
Experience and Expertise
An experienced advocate, Amardeep is well-versed in all technical aspects of Civil Procedure Rules applications, including relief from sanctions, summary judgment, strikeout, injunctions, third-party costs orders and jurisdiction challenges, as well as nullity arguments.
In addition  to contractual issues, he is instructed in property litigation (and is instructed in the Land Tribunal), involving commercial leases, relief from forfeiture and insurance damage disputes.
Amardeep has appeared before the Court of Appeal, and conducts appeals from both final decisions and case management decisions to the High Court. He is instructed in matters relating to arbitration, mediation and adjudication, the former being a requirement of numerous healthcare contracts.
Commercial Healthcare
Amardeep is particularly able to advise in matters relating to the Clinical Commissioning Groups (CCGs), the NHS and litigation involving the provision of services under medical and dental contracts.
He is instructed in relation to procurement and tender disputes, especially under the Public Contracts Regulations. As the timeframes for objecting to the award of the tender are tight, he is able to turn work around at short notice, and has experience of obtaining without notice injunctions against the award of the tender, including against NHS England.
He has been retained by the Department of Health to assist with the transfer of the contracts from the now defunct Primary Care Trusts to the CCGs. Having delivered dental treatments under the new contract, he is fully versed in Units of Dental Activity (UDAs) and their delivery. Furthermore, having advised orthodontic associates upon their contracts, he has a clear understanding of the Units of Orthodontic Activity (UOAs) and orthodontic service provision. Consequently, he is uniquely placed to advise medical and dental professionals in any dispute they may encounter.
His commercial and chancery knowledge is particularly useful with assisting healthcare professionals with any partnership disputes, company disputes or property issues they may encounter. For example, he is particularly familiar with claims for breach of warranties in relation to purchase of dental practices arising out of the defective treatment of patients by the selling dentist.
Examples of Amardeep's work include:
Primary Care Contracts
Public Sector Contracts
Outsourcing
Commissioning
Procurement
Partnership & Practice disputes
Property Disputes (Leases, Freehold and shared ownership)
Company Voluntary Agreement
CQC commercial framework agreements
Advice on CQC processes
Dispute resolution
NHS dental clawback
Practice mergers
GP Rural dispensing
Superannuation
Property Surgery: ownership leases and developments
Commercial sales and acquisitions
Dental Regulatory
Amardeep regularly appears on behalf of dentists before the General Dental Council, recent cases include allegations of dishonesty, poorly performed treatments and failure to obtain consent.
Banking and Financial
In relation to banking disputes, Amardeep has advised and settled pleadings  regarding the alleged mis-selling of Russian-grade investment bonds. He has also advised on jurisdiction of international banks for the purposes of bringing claims in the English courts, as well as FSMA 2000 Act breaches. He is instructed in relation to swap mis-selling claims and the personal guarantees given by individuals thereunder.
Amardeep is also retained on non-contentious matters, advising both international firms on standard terms and conditions and individuals on agreements in relation to investments.
Commercial and chancery
Amardeep is instructed in all aspects of commercial disputes. He has advised upon the merits of company disputes, contractual law disputes, breach of directors' fiduciary duties, unfair prejudice petitions and partnership disputes. Amardeep advises and appears on all aspects of insolvency and bankruptcy proceedings.
He is experienced in conducting trials and applications before the High Court, dealing with proprietary injunctions and remedies, wrongful removal of shareholders, directors' disagreements. He is comfortable in dealing with high value disputes, and the interlocutory applications involved in such proceedings. Amardeep has also acted for firms in relation to the Commercial Agency Regulations.
Costs and Professional Negligence
Amardeep also undertakes instructions with regards to the Senior Court Costs Office, being comfortable with all matters involving costs and their assessment. He also undertakes work in relation to professional negligence, particularly with regards to solicitors and architects.
Reported and / or notable cases:
Braceurself Ltd v NHS England [2022] EWHC 1532 (TCC) and [2019] EWHC 3873 (TCC)
Appeared as a junior (led by Jon Holl-Allen KC), challenging the award of an orthodontic tender by NHS England.
Agbaje v The Robert Frew Medical Co Ltd [2022] EWHC 1373 (Ch)
Appeared in case before the High Court regarding the correct valuation of an expelled medical practitioner's shares in a quasi-partnership.
Cranstoun v Notta [2021] EWHC 133 (Ch); [2021] Costs L.R. 47 (and [2020] EWHC 3488 (Ch))
Successfully acted for the Claimants in a dispute relating to an expense sharing arrangement.
Moody v Estate of Jones (Deceased)
Appeared in a complicated Partnership dispute regarding the correct ownership of a Property asset bought in the early 1980s.
Basso v Wadhwani [2019] EWHC 3212 (QB)
Appeared seeking permission from a first instance decision in relation to a dispute regarding the correct interpretation of an Orthodontic Contract.
NHS England v X, November 2017 before Senior Master Fontaine
Appeared on behalf of the Applicant Defendant in a one day hearing to seek to bar NHS England relying on a database to prove their claim that UDAs had been overclaimed, in circumstances where the original FP17 Claim Forms were unavailable as they had been destroyed meaning the database was secondary evidence only.
Simmons v City Hospitals Sunderland NHS [2016] EWHC 2953 (QB)
Appeared as a junior (led by Adrian Hopkins KC), resisting an application to withdraw admissions contained within a consent order.
Igboaka v General Medical Council [2016] EWHC 2728 (Admin)
Acted for a medical doctor appealing a suspension imposed by the GMC.
Gahir v Bansal [2016] EWHC 2041 (QB)
Acted successfully for the applicant seeking relief from sanctions in setting aside a default judgment, where the application was made some 3 months after default judgment.
Flying Music v Theater Entertainment and Others [2016] EWHC 155 (QB)
Successfully appeared for the respondents in resisting summary judgment in a 2-day application where the matters pleaded included: frustration, lack of consideration and force majeure in circumstances where the contract was due to be performed during the Greek Riots.
Sequence Properties Ltd v Patel [2016] EWHC 2314 (Ch)
Acted for the applicant in seeking permission to appeal and seeking relief from sanctions.
Mowbray v Saunders and Another [2015] EWHC 2317 (Ch)
Appeared for the debtor to successfully argue the apportionment of liability for a trustee in bankruptcy's costs as between the debtor and the creditor.
Renu and Chopra v Bank of Singapore Limited and Oversea-Chinese Banking Corporation Limited [2015] EWHC 1549 (Ch)
Appeared for the claimants (led by Ken Rogers) in resisting the jurisdictional challenge brought by the defendants in relation to a banking dispute.
Kuldip Singh v Thoree [2015] EWHC 1305 (QB)
Appeared for the respondents on appeal regarding a refusal to set-aside a default judgment.
Greenwich RBC v Ogbuka Housing Ltd [2015] L.L.R. 706; [2015] EWHC 2317 (Ch)
Acted for a religious organisation resisting an planning injunction for improper use.
Ghummain v Sikander and Others [2015] EWHC 1675 (Ch)
Appeared for the defendants in resisting an application for relief from sanctions in circumstances where the claimants had failed, for almost 9 months, to disclose documents pursuant to an unless order.
Elsworth Ethanol Company and another v Brian Selby Hartley and Others [2015] 1 B.C.L.C. 221; [2014] All E.R. (D) 63 (Feb); [2014] EWHC 99 (IPEC)
Acted for the Applicant in claiming the right to a patent, due to breach of contract and/or breach of de facto directors duties.
Elsworth Ethanol Company and another v Brian Selby Hartley and Others [2014] EWHC 380 (IPEC)
Further judgment with regards to a claim for entitlement and appeared in respect of arguing costs.
recommendations
"Having worked with Amardeep on many complex matters I cannot recommend him highly enough. He always goes the extra mile to ensure the best possible service to my clients and provides clear, practical, and most importantly, useful advice. Amardeep is always just a phone call or an email away to offer his help and assistance, often at short notice, and no request is too much trouble."
Instructing solicitor
"We have used AD in connection with a number of injunction matters with an employment law and litigation cross over. AD always makes himself available at short notice to give strategic and measured advice. He is always one step ahead, has an eye for detail and is proactive in identifying the risks associated with any course of action or response. No call goes unanswered and nothing is too much trouble. We would have no hesitation in recommending him."
Instructing solicitor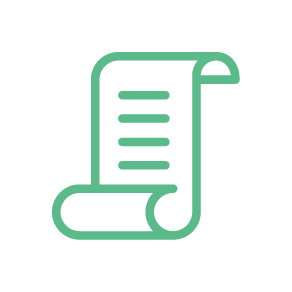 Reflections
The foundation of my practice is to provide detailed advice on both merits and tactics. I have found that commercial litigation is not undertaken lightly and so the lay client requires clear advice at the very beginning of a dispute. Clear advice at an early stage is critical to enable the lay-client to decide whether or not to litigate.
However, what constitutes as a success varies significantly from dispute to dispute. In my experience, commercially-minded clients have a number of different outcomes that may constitute success, even when starting out on the back foot. They may perhaps require their litigation team, instructing solicitor and counsel together, to buy extra time or to stage payments that are due. Other successes can be obtaining declarations, or even to show other competitors in their particular market that they will litigate and cannot be taken lightly.
"Clear advice at an early stage is critical to enable the lay-client to decide whether or not to litigate."
My previous career as a dentist helps in a number of ways. It gives me specific insight into NHS contractual matters, particularly the PDS and GDS contracts as well as the procurement and tendering process. It also has given me practical experience of the stresses and strains that healthcare professionals face on a daily basis, both in terms of patient care and in terms of the commercial reality of running healthcare practices. That insight makes me a better barrister.
My decision to join Serjeants' Inn was influenced largely by its expertise in the medico-legal field, which dovetails perfectly with my expertise in commercial healthcare. Having advised and represented numerous healthcare professionals and companies in their commercial matters to date, it is beneficial to healthcare clients that Serjeants' Inn is able to assist in both clinical and commercial disputes.
Privacy
Amardeep adopts and adheres to the provisions of the privacy notice which can be accessed here.
FURTHER INFORMATION
For further details of Amareep's practice please contact a member of the clerking or client service team.
Bar Council Membership No: 57092
Registered Name: Mr Amardeep Singh Dhillon
VAT Registration No: 179596340